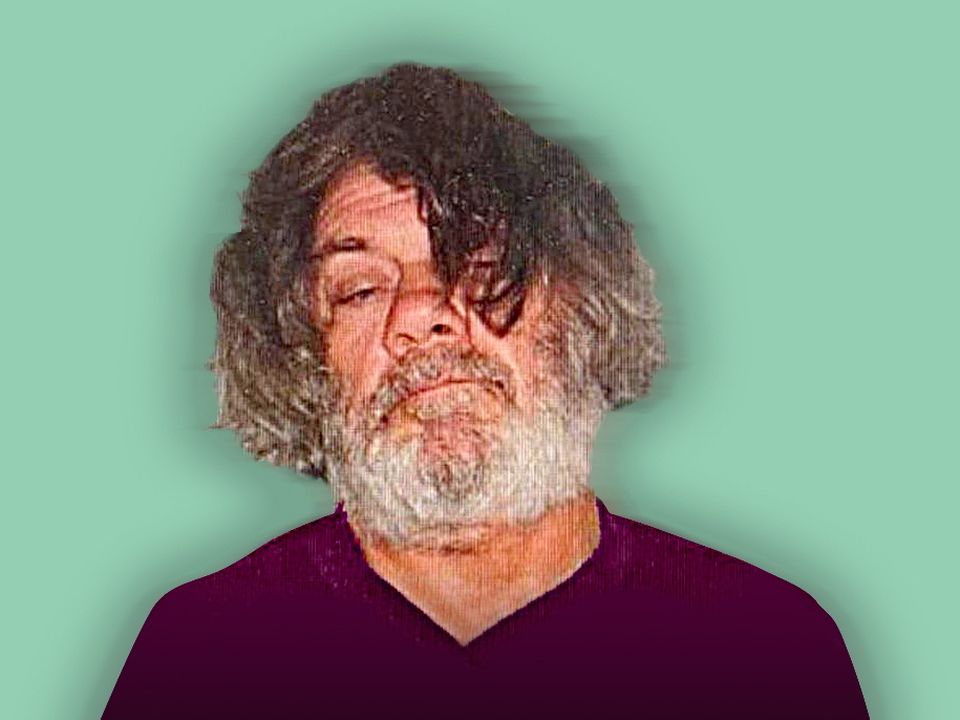 Pictured: Gerry 'the Monk' Hutch celebrating landmark birthday in Dublin hotel with gangster-themed party
2h ago
Gerry 'the Monk' Hutch is photographed celebrating a landmark birthday in a Dublin hotel with a special gangster-themed party.
And what a difference 20 years makes.
Looking a far cry from the 60-year-old man who walked free from the Criminal Courts of Justice last Monday, this isThe Monk celebrating his 40th birthday at the Gresham Hotel.
Showing a dark sense of humour, the theme of the party was 'American gangsters', aka the Chicago Outfit made famous by Al Capone.
More than 250 of his closest family and associates turned up at the O'Connell Street Hotel in April 2003 to help him mark the milestone occasion.
"Everyone turned up wearing pinstripe suits and fedoras. The idea was they all looked like dapper gangsters," said one onlooker.
The theme of Hutch's party was also a hark-back to his youth. At some point during the 1970s, Hutch joined the so-called 'Bugsy Malone' gang of inner-city youngsters and eventually became its leader.
Their crimes at the time were focused on handbag thefts, car break-ins and other acts of small time larceny.
His first prison sentence came at the age of 15 and he described jail as "college for criminals."
But this isn't the first time he has tried to poke fun at his gangland reputation.
Related video: Gerry Hutch leaves court (Sky News)
Loaded: 79.58%Pause
Current Time 0:08
/
Duration 1:00QualitySettingsSubtitlesFullscreen

Sky News
Gerry Hutch leaves courtUnmute
Back in 2001 the chief suspect in two multi-million-euro robberies in Dublin made a tax settlement worth over €2m with the Criminal Assets Bureau (CAB).
This came after the organisation has assessed him on a number of properties he owned in Dublin city and other income.
He wasted little time in applying to become a taxi driver and set up a high-end limousine service, which he decided to name CAB (Carry Any Body) Limousines Ltd. Registered to his Clontarf address, he dissolved the company in November 2005.
The Monk has always loved birthday parties. A decade ago, he marked his 50th with a lavish party for family and friends in Lanzarote, where he lived for most of the year with his wife Patricia.
A long-time friend of his from childhood later described it as a dual celebration marking his successful retirement from crime – an option that had been denied to so many of his old criminal friends and associates.
The bash was held in Mulligans pub in Puerto del Carmen. Gerry Hutch was enjoying his retirement from crime, in the sunshine.
But within a couple of years his plans were in ruins and he had been dragged into a gangland war with the Kinahan cartel that was not of his making.
The Regency Attack was followed by a bloody gangland feud which saw several of Gerry Hutch's closest friends and relatives killed.
In August 2021 Gerry Hutch was arrested in Fuengirola on the Costa Del Sol by Spanish police in relation to the Regency Hotel attack which saw David Byrne shot dead.
He was held in custody for almost two years and was forced to mark his 60th birthday behind bars just last week.
However the Special Criminal Court this week acquitted him of murder at the Regency, on the grounds that there was no evidence that he had been involved in the actual shooting at the hotel in 2016.
Ms Justice Tara Burns in her judgement said: "The court is satisfied beyond all reasonable doubt that members of the Hutch family were responsible for the attack at the Regency Hotel."
But friends say that Gerry Hutch was always confident that he would walk away from the court a free man, and that he would properly celebrate his 60th in style.