FRIGHTENED |
Elderly residents in housing complex pleading for security gates following three brutal murders
Elderly living in Robinson's Court call for security gates after three murders and spate of break-ins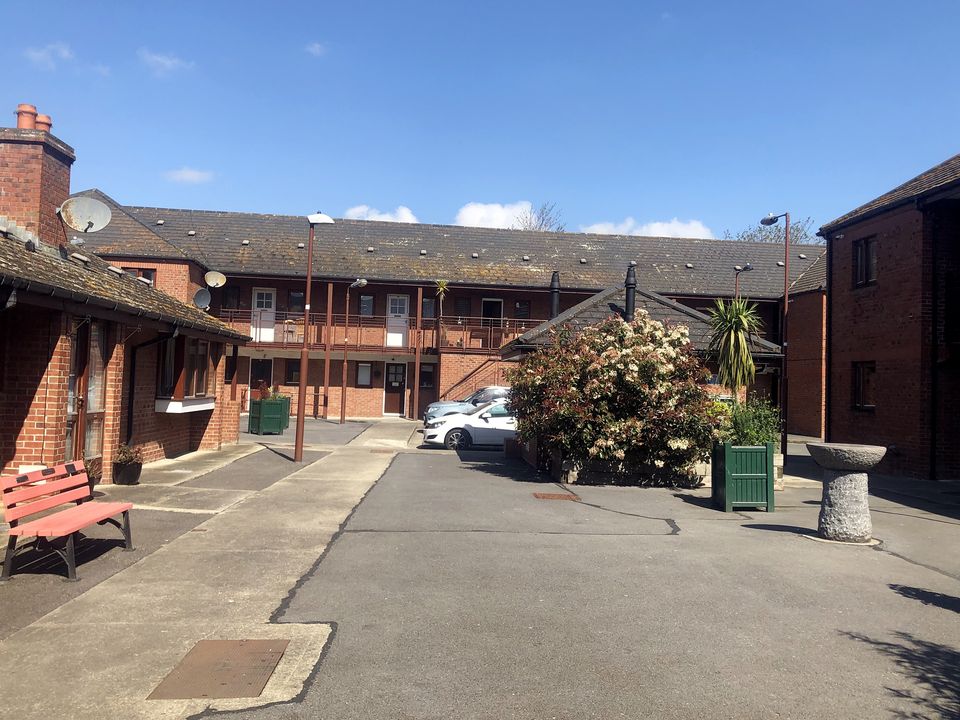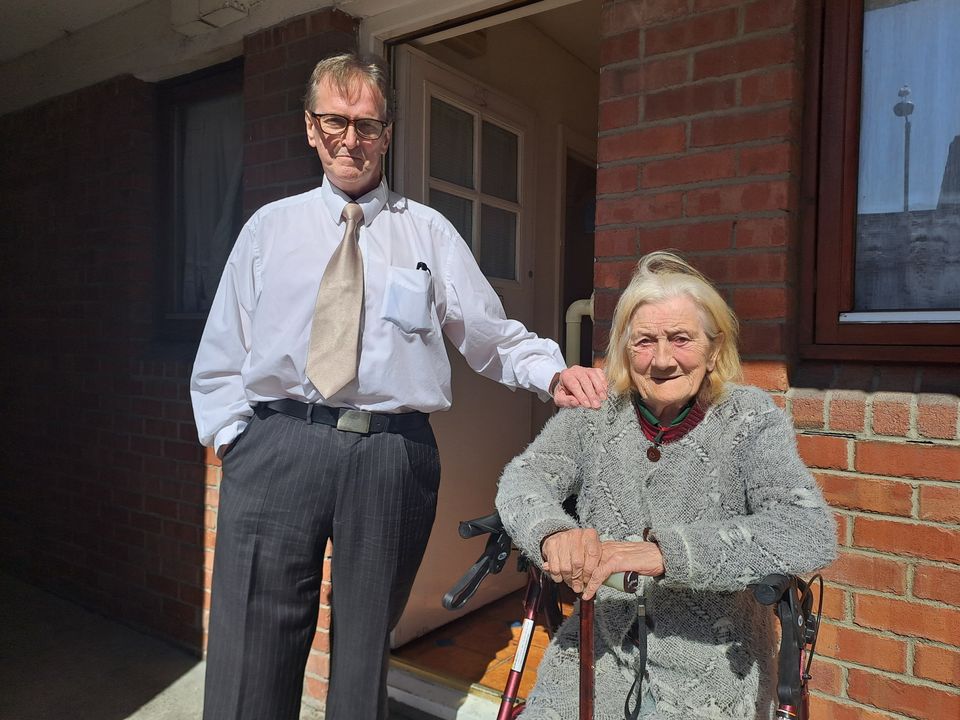 Today at 08:04
In south inner city Dublin, "frightened" elderly residents in a housing complex are pleading for security gates following three brutal murders there since 2006.
The murders of three residents have taken place in Robinson's Court off Cork Street with the most recent in 2021, leaving the senior citizens afraid to open their doors due to threats and intimidation.
"You never know when somebody is going to be banging on your door or chancing their arm," said elderly resident Terry O'Neill (71), pointing to a corner of the complex where drugs are often injected.
The residents say criminals turn up at "all hours" purchasing illegal substances and attempting to rob elderly residents alone in their homes.
Sarah Cullen, who is in her 80s, was sitting in her kitchen last Tuesday when a man walked into her home and demanded money. "I'm frightened here. He walked right in," she said. "I told him to f*** off, I have no money.".
She then pushed a panic alarm recently installed in her home to contact emergency services. He threatened the residents, waving cans of beer, but fled before gardaí arrived.
"I'm not safe in here and I'm not going into a home. This is my home," she said. "I lock my door at night but I'm afraid to go to sleep."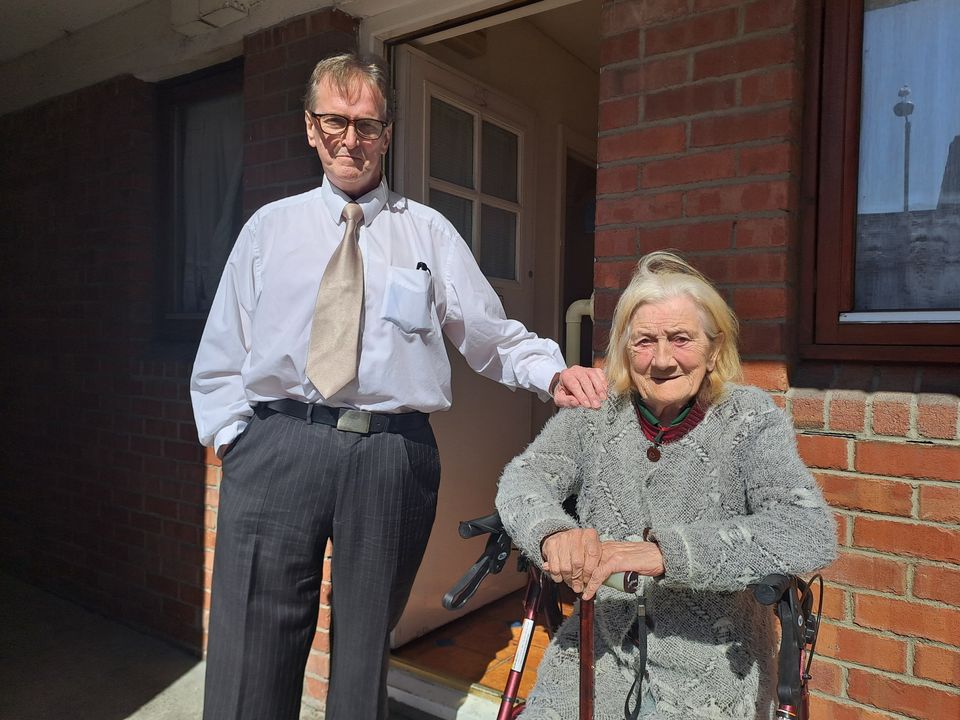 Ms Cullen has lived in Robinson's Court for more than 20 years and said criminality is "getting worse" following the death of pensioner Kwok Ping Cheng, known as George to locals, in 2021.
Mr Cheng (76) was beaten to death with an axe in his home and his body was found by a care worker.
"He used to collect his pension every Friday up on Cork Street," said Ms Cullen. "I can still remember him walking up Cork Street. He used to come over and give me a can of Guinness, true as God."
Mr Cheng spoke very little English and kept to himself, according to residents.
There was also a murder in Robinson's Court in 2016 when resident Anthony Rogers (61) was killed in his home. He had received stab wounds to his head and neck.
Ten years earlier, in 2006, Vincent Plunkett (80) was found dead in his home with his throat slit.
Mr O'Neill said Dublin City Council (DCC) had promised to install a security gate at the front of the complex following Mr Cheng's death but "there was nothing done".
Mr O'Neill has endured "endless" problems in Robinson's Court and has been threatened by drug dealers after he installed security cameras outside his home.
Last year, Mr O'Neill said, drug dealers stood outside his home and shouted threats and abuse into his window. "I'll get friends up here and they will sort you out," he was told.
He said this week: "I don't feel safe and I have to have my doors locked all the time. The amount of things that happen here is unbelievable."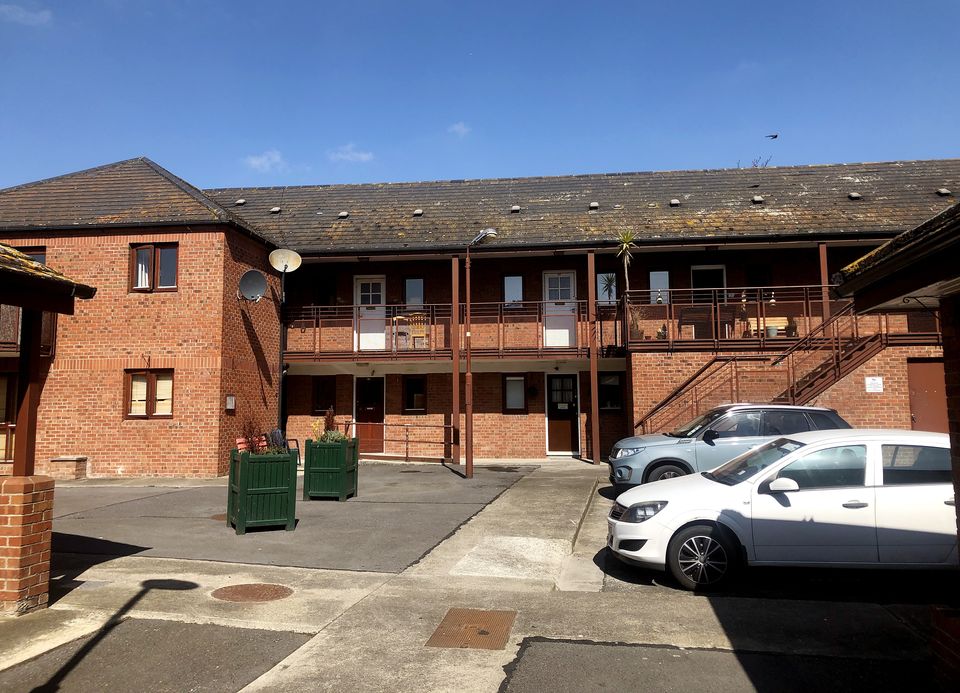 Residents say there is "no security" and people are coming into the court and jumping over the wall to access the housing estate next door which has security gates.
"If the police are following them, they run this way as a shortcut," Mr O'Neill said.
There are 42 homes in the complex owned by DCC for senior citizens, most of whom live on their own. Another resident, aged 66, who wished not to be named, said the council was "not interested" in improving security and elderly neighbours are "vulnerable" to robbery.
"We are in the inner city and between drugs, addiction and Lord knows what, there are a lot of individuals floating around," he said.
"They will do anything to get money, that's the problem."
A DCC spokesperson said the installation of electric gates had been assessed for the housing complex but "unfortunately property ownership and fire-safety issues were a constraint" for a "viable solution".
"Dublin City Council has had engagement in the past with tenants of this complex regarding security issues, and worked with tenants to come to agreed solutions," said the spokesperson. "We carried out a letter drop, advising all residents that we were reviewing all security arrangements in the complex and would meet with the residents in the next three weeks to update them."
They said the council has committed to ensuring, as much as it can, the safety of tenants. "In this context we're happy to engage with tenants to develop solutions with the support of An Garda Síochána."