HUTCH N GO |
GSOC investigator who resigned over Hutch party claim is friendly with Monk's female relative
"It has now been established he has a link to a close family member of Gerry Hutch."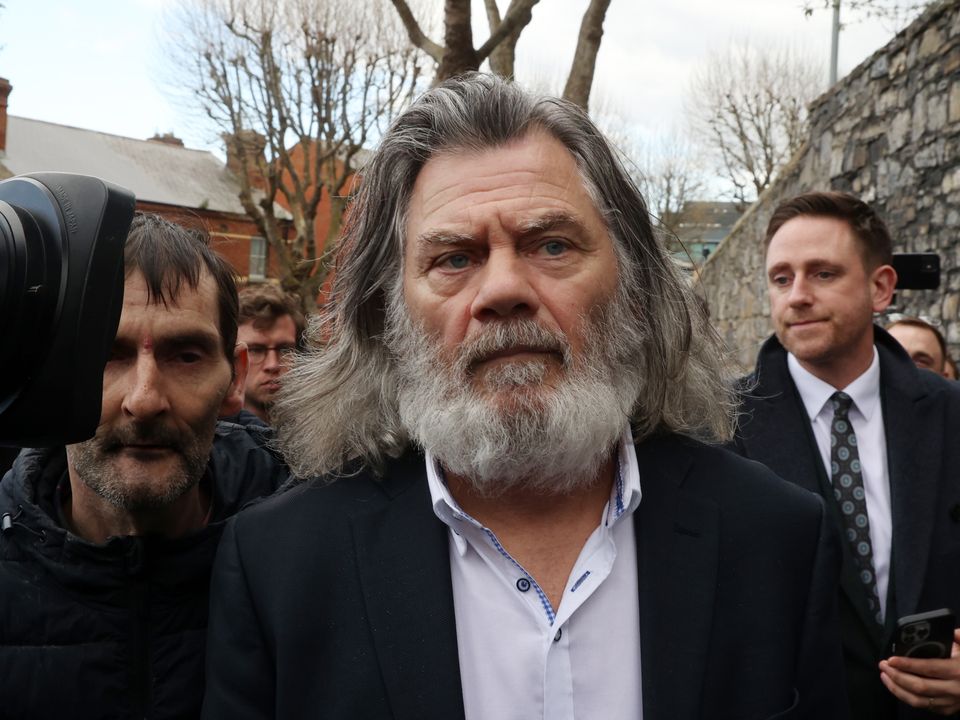 Yesterday at 15:15
A Garda Síochána Ombudsman Commission (Gsoc) investigator who claimed he attended a party for Gerry 'The Monk' Hutch last Monday night is a former police officer who is friendly with a female member of the Hutch family.
The Gsoc investigator, who has now quit, told people he went to the party in north inner-city Dublin following Hutch's acquittal for the Regency Hotel murder.
The man, who was an officer in another jurisdiction, lives near Hutch's relative, which led them to strike up a friendship.
He was hired by Gsoc several years ago following an interview over Zoom.
"This man is in his 60s. It has now been established he has a link to a close family member of Gerry Hutch. That is a concern and alarm bells have now been activated," a source said.
The investigator agreed to resign after his bosses learnt of his claim that he had attended the party after Hutch was found not guilty of the murder of David Byrne.
Justice Minister Simon Harris said he has asked Gsoc for a report on this "serious development".
"This needs to be investigated," he said. "That investigation is being considered by Gsoc, so it would not be appropriate for me to comment on it at this time.
"I have requested a report from the chairperson of Gsoc, which I expect to receive in the coming days. Gsoc has a vital role in upholding confidence in policing in Ireland, and it is incredibly important that public confidence in Gsoc be maintained."
The former Gsoc officer, who had been involved in several major investigations into potential garda misconduct, was due to be suspended, but took the decision to resign instead.
His attendance at the party, which has not been confirmed, has raised major concerns in Gsoc because of the potential for compromise or a security breach.
In a statement, it said: "Gsoc became aware in recent days of a potential conflict of interest involving a staff member. Gsoc immediately commenced an internal investigation into the matter.
"The officer concerned has now submitted their resignation and Gsoc's investigation is ongoing."
Housing Minister Darragh O'Brien said yesterday that he and his cabinet colleagues were shocked by the development.
Speaking at a Fianna Fáil housing event in Dublin, he said: "We have to allow that investigation to take place and conclude, but I do know that member in particular has resigned from their position."
He added later: "No one is in any way understating the seriousness of that revelation about the Gsoc member, but that's been dealt with. I don't think we can read into that to say that it goes any further than that.
about:blank
"Gsoc have a very important role within our judicial system and the apparatus of the state, and the guards have the full support of the public and the Government.
"I think we need to let the investigation commence and conclude in relation to this particular matter, and I don't think we should look at that having any sort of contagion effect. I don't believe it does."