PROSTITUTION |
Romanian woman charged after over 45 sex workers discovered in Dublin and Louth 'brothels'
Lenuta Andreea Cucoranu (29) is also accused of leasing properties with forged documents and laundering over €12k in crime proceeds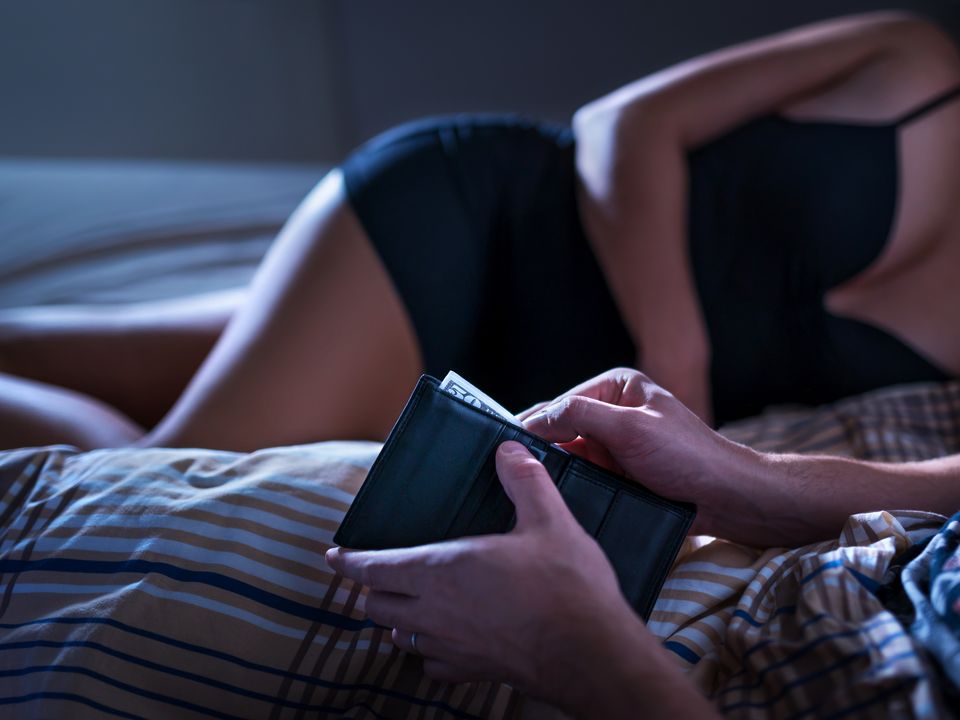 Yesterday at 17:23
A Romanian woman has been charged with organised prostitution after more than 45 "vulnerable" sex workers were discovered at alleged brothels in Dublin and Co Louth.
Lenuta Andreea Cucoranu (29) is also accused of leasing properties with forged documents and laundering more than €12,000 in crime proceeds following a garda investigation.
She was granted bail at €25,000 at Dublin District Court and remanded in custody until she is able to take it up.
Ms Cucoranu, of no fixed address, is charged with 16 offences – three counts of organisation of prostitution, three of brothel-keeping, six money laundering counts and four of using a false instrument.
Her arrest followed an investigation by detectives from the Organised Prostitution Unit at the Garda National Protective Services Bureau.
Detective Garda Michelle Woods told Judge Bryan Smyth the accused was charged at Store Street garda station yesterday.
In reply to each count after caution, she said "no comment" and was handed copies of the charge sheets.
Objecting to bail, Detective Sergeant Andrew Lambe said the accused had refused to provide an address during her time in custody.
Ms Cucoranu had no ties to this country and gardaí believed she was a serious flight risk, he said. He was also concerned if granted bail she would attempt to interfere with witnesses.
Det Sgt Lambe said on the charges before the court it was alleged the accused leased three properties "for the purpose of organising prostitution and operating them as brothels".
They were allegedly leased using "specific false documents".
According to gardaí, cash was lodged by the accused and subsequently transferred to three landlords. Some €12,500 was transferred from Ms Cucoranu's bank account in a 10-week period, while she had no known legitimate sources of income.
The offences were serious and carried potential separate sentences of five to 14 years.
It was alleged that prostitution was proven at all three properties and the accused was linked to the addresses by CCTV. Statements and documents had been secured by gardaí.
It was alleged that habitual prostitution was occurring at all three properties, with more than one person operating as a prostitute at each address.
The accused, who was not married and had no children, came to Ireland in 2012 and had no employment history, Det Sgt Lambe said.
Applying for bail, defence solicitor Amy Dudley said Ms Cucoranu was presumed innocent and had a brother and sister living in Ireland. She could provide an address at Irishtown, Straffan, Co Kildare.
Judge Smyth granted bail under "very strict conditions".
Det Sgt Lambe said it was a "complex and protracted investigation", it was envisaged a significant file would be sent to the DPP, and there could be further charges.
There would be a significant number of witnesses – in excess of 45 "vulnerable individuals working in the sex trade" – and multiple properties including ones not currently subject of charges.
Judge Smyth set bail in the accused's own bond of €500. He also required an independent surety of €25,000, to be approved by the court with half of that sum to be lodged in cash.
Ms Cucoranu is to sign on daily at a garda station, surrender her travel documents, provide an address to gardaí and notify them of any change.
She is to have no contact, directly or indirectly, including by electronic means, with any sex worker subject of the charges or the wider investigation.
She is also to have no contact with any landlord she had contacted over the last three years, and is not to be involved in organised prostitution and brothel keeping.
The accused was granted free legal aid and remanded in custody with consent to bail until Friday.