REJECTED |
Gangland bagman fails in sentence appeal and denied return of 'high-end' Mercedes
Thomas Rooney (53) was jailed for six years and had his Mercedes S350 forfeited to the State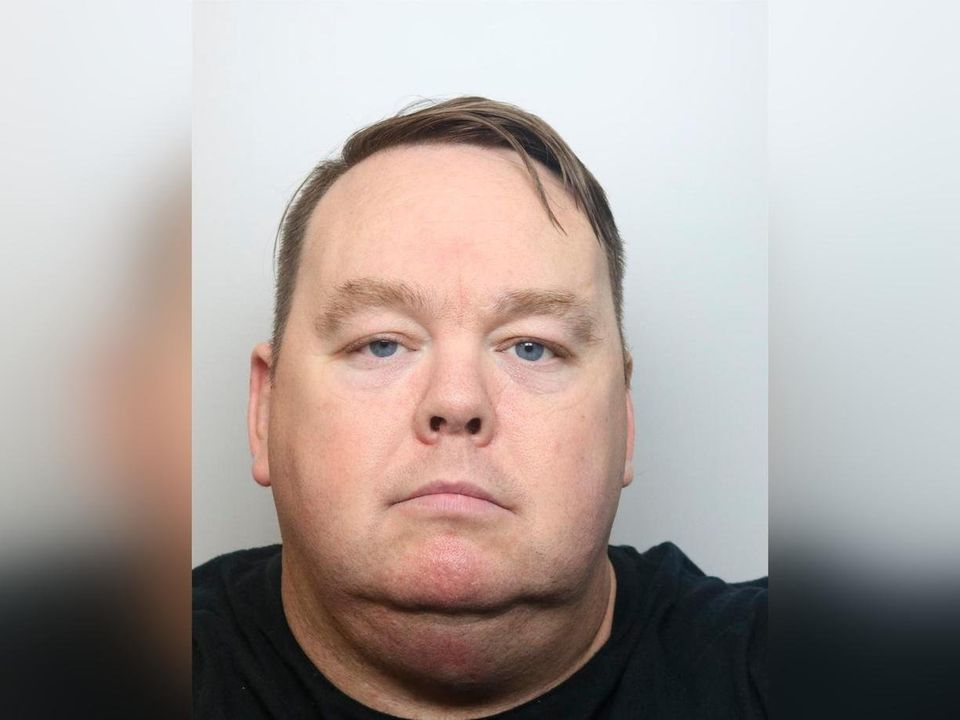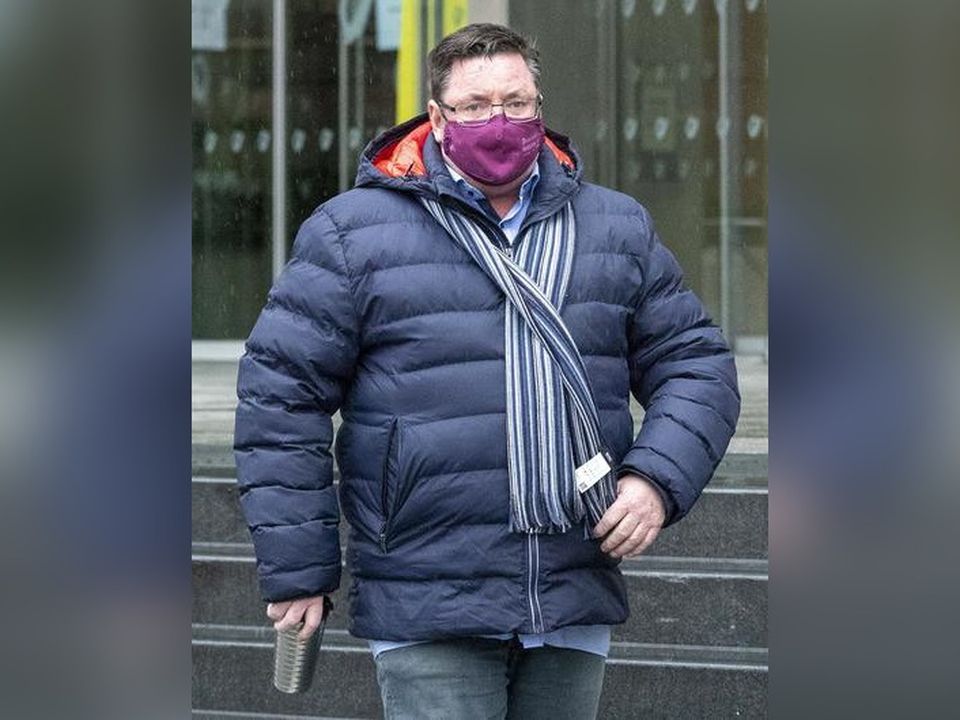 Yesterday at 16:26
A trusted international gang member jailed for "industrial scale" money laundering has failed in an appeal against his six-year jail sentence and has been denied the return of a "high-end" Mercedes Benz that was seized by the State.
Thomas Rooney (53) had his Mercedes S350, worth around €50K, forfeited to the State in January 2022 by order of the Special Criminal Court.
Rooney, of Betaghstown, Bettystown, Co Meath, was sentenced after he pleaded guilty at the Special Criminal Court to offences under Section 7 of the Criminal Justice (Money Laundering and Terrorism Financing) Act 2010.
He was found to be in possession of €289,770 and £65,025 (€77,000) in crime cash in a blue Nike hold-all at Spar car park, Donore Road, Drogheda on May 11, 2020.
Rooney, who was described at sentencing as a "mid-to-high level" member of a transnational crime group, also pleaded guilty to possessing €254,840 in a black hold-all also at Donore Road and to possessing €7,650 at North Road, Drogheda, on the same date. He was sentenced to seven years' imprisonment with the final 12 months suspended.
Gardai also seized the black Mercedes S350 that Rooney used as part of his limousine business. Garret Baker SC, for the State, had told the Special Criminal Court that the State was seeking the forfeiture of the Mercedes, which was in possession of Rooney's chauffeur service company EBT Executive Travel Ltd. Mr Baker said the defendant had admitted counting €7,650 in crime cash from an envelope in the vehicle.
Counsel said that Rooney had also sent co-ordinating texts from a phone plugged into the car.
At a previous hearing of the three-judge court, Mr Baker had said that if someone is "rumbled" for the offence in question, the consequences can "go beyond personal liberty" and the State's request was a "legitimate application to make if people engage with obscene amounts of money that are criminally generated".
John D Fitzgerald SC, for Rooney, in applying for the car's return, had told the Court of Appeal that while the car was used in the money laundering operation, its use was "tangential".
Mr Fitzgerald said the car was not used in the money laundering offences, "save to transport Mr Rooney to and from the scene". Counsel said no larger amounts of money, which were held in two bags on the day, were found in the Mercedes but that around €7K had been found in an envelope that was thrown into the car by co-accused Jason Reed.
Reed, also described as a "trusted, high level" member of the same gang was caught with more than €350K of the cash, and was jailed for seven years.
d been the target of the Garda operation and that his client had been treated disproportionately by the sentencing court as Rooney's role had been a lesser one.
Mr Baker told the Court of Appeal that Rooney had received a sentence less than 50% of the maximum jail time for the offence, which is 14 years. Mr Baker added that the forfeiture was designed to "hurt criminals in their pockets".
At the Special Criminal Court Mr Justice Tony Hunt noted that Rooney used the car to transport the cash in what was an "industrial scale money laundering" operation. Mr Justice Hunt previously remarked that Rooney would have been better off using a "cheap banger off done deal" rather than the "high-end" Mercedes in question.
In dismissing the appeal today, Ms Justice Aileen Donnelly said the mitigating factors for father-of-four Rooney that had been taken into account at sentencing included his early guilty plea, his employment record, that he did not come from a criminal background and that he suffered with ill health.
"Predominantly, submissions regarding mitigation focused on the appellant's ill health which would be affected by a lengthy term of imprisonment. Medical evidence indicated that the appellant suffered from long-term asthma, placing him in a high-risk category for complications arising from Covid-19 and he subsequently spent six days in the ICU," said Ms Justice Donnelly.
"He later received a diagnosis of COPD [pulmonary disease], which caused his medical team to consider a referral for a lung transplant," she added.
The judge said that counsel for the appellant submitted that his health complications would create a more "onerous burden" on prison authorities in the event of any custodial sentence.
The judge said that the Special Criminal Court had accepted Garda evidence that Rooney was a "mid-to-high ranking level member of a transnational organised crime group".
Ms Justice Donnelly said the sentencing court accepted Garda evidence that the discovery of an encrypted phone in Rooney's possession was also a "signifier of high rank and trust" within the crime group.
The judge said the DPP had submitted that the sentence was "clearly within the range available to the court" and had argued the sentence was "arguably on the generous side". She said the DPP described a 30% sentence reduction for Rooney's early guilty plea as "magnanimous".
Ms Justice Donnelly said the Special Criminal Court had exercised its discretion "appropriately" when including the forfeiture of the Mercedes as part of the sentence and had made "no error" in doing so.
"It cannot be said the forfeiture order was disproportionate," said Ms Justice Donnelly.
"These were particularly serious offences of money laundering in which the car formed an integral part of the commission and facilitation of the crime. It was used deliberately so. The [sentencing] court took into account his financial circumstances and the effect of the forfeiture on him," said the judge.
Ms Justice Donnelly said the sentencing court had balanced the gravity of the offence and Rooney's role in it and had not disproportionately used the court's discretion when sentencing.
"It was not overdoing the punishment," said Ms Justice Donnelly who then dismissed the appeal.
*****
At a previous hearing at the three-judge court, Mr Fitzgerald said his client had ownership of the vehicle through his company and that Rooney had gotten into financial difficulty regarding his chauffeur business at the start of the Covid lockdown in 2020 and began using it himself.
Mr Fitzgerald said Rooney had worked hard all of his life in a number of businesses and had "little" involvement in criminality. He said his client was going to have to re-establish himself at the end of his jail term and that the car was an "integral item" of his past and possible future business.
Mr Baker said the car was used in a "multi-vehicle" operation co-ordinated by Rooney who was involved in a joint criminal enterprise with others, including his former partner, Catherine Dawson, who received a suspended sentence for her role in moving the money.
Counsel said that the forfeiture of the car was a "punitive measure designed to hurt criminals in their pockets" and that criminals have to be aware that the courts have a "suite of tools" available to them that can be deployed.
Mr Baker submitted that the forfeiture was appropriate, "given the serious nature of the offences".
Regarding Rooney's sentence appeal, Mr Fitzgerald said his client was sentenced to six years' imprisonment while the main focus of the Garda investigation, Reed, received seven years' jail time. Mr Fitzgerald said that Reed had pleaded not guilty, made no admissions, had more involvement in the operation and was of a "higher level of value".
Mr Fitzgerald said both Reed and Rooney had been given a headline sentence of 10 years' imprisonment before mitigation but that his client's guilty plea and early admissions saw Rooney receive just one year's less jail-time than Reed, which amounted to a "disparity".
Mr Baker said that Rooney's six-year sentence was "sound and had to be available" to the sentencing judge regarding an admitted joint enterprise for an international criminal organisation, of which he was a "trusted, mid-to-high level member".
Mr Baker said Rooney was "broadly in the same bracket" as Reed, and that Rooney was the "directing man on the ground".
Counsel said Rooney had nine previous convictions, which included criminal damage and public order, but still enjoyed an overall 40 per cent discount from his headline sentence, leaving less than half the maximum sentence of 14 years to be served.
In July of 2021, Reed (42) of Maelduin, Dunshaughlin, Co Meath, pleaded guilty to possession of the cash in the blue Nike bag on the same date and location but also pleaded guilty possessing crime cash at his home address after gardaí found €32,330 and £441 there, despite Reed having no source of income.
In May of 2021, Rooney's then partner, Catherine Dawson (46), of Betaghstown, Co Meath, and with whom he has two children, was given a fully suspended sentence by the Special Criminal Court for her role in moving the money. Dawson also admitted to possession of the contents of the Nike bag at the car park at Donore Road. A carer who used a company car as a cover for transporting the money, she was sentenced to three years and nine months in prison but it was suspended on condition she be of good behaviour for five years.