WILD ROVERS |
Limerick gangs leave luxury SUVs involved in 'ram attack' unclaimed to avoid gardai
Top of the range cars left after ram attack are to be destroyed after no current owners established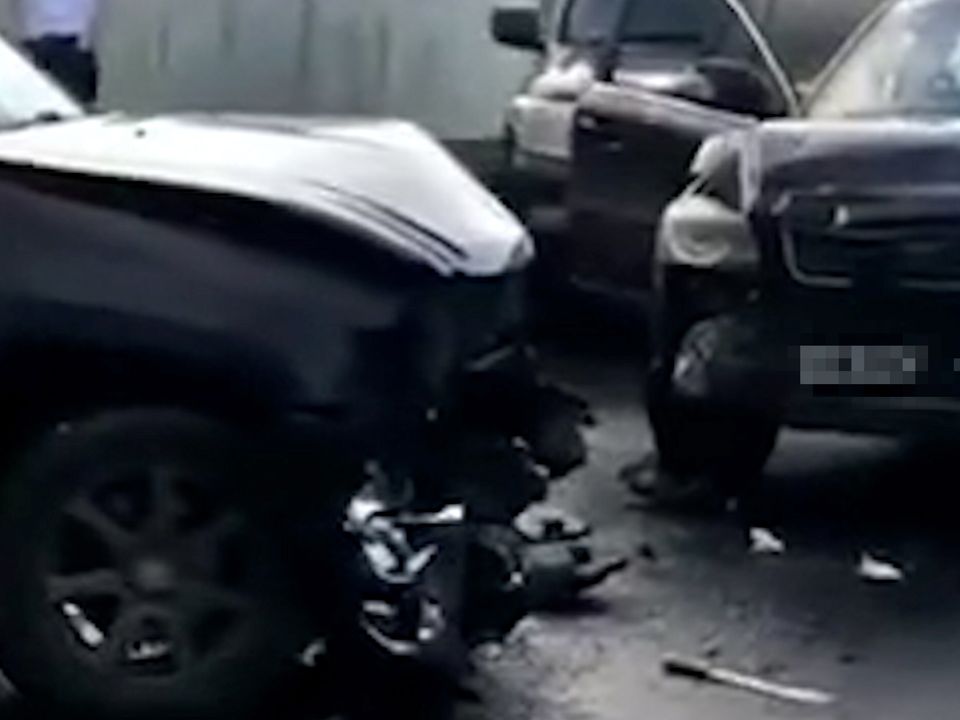 Yesterday at 08:00
Cash-rich traders walked away from luxury SUVs worth hundreds of thousands of euro rather than face awkward questions from gardaí after a series of terrifying ram-attacks in Rathkeale at Christmas.
Last week, gardaí successfully applied for a court to order to dispose of the damaged vehicles which have been left unclaimed.
Videos and photographs in the aftermath of the attack showed the badly damaged vehicles and a machete lying on the road, leaving no doubt as to the criminal intent behind the attacks.
The shocking incident came just hours after a wild brawl between rival factions at a venue nearby on December 19, according to sources at the time.
The attackers drove a German 'war jeep', likely a Mercedes G Wagon, to slam into the other vehicles in a bid to intimidate rivals in the area, it was added.
Last week gardaí made an application under the Police Property Act at Newcastle West District Court seeking permission for the destruction of 10 vehicles described as "all linked to feuding activity".
https://e2a437465255d93d29fd2ca0e7b7f66d.safeframe.googlesyndication.com/safeframe/1-0-40/html/container.html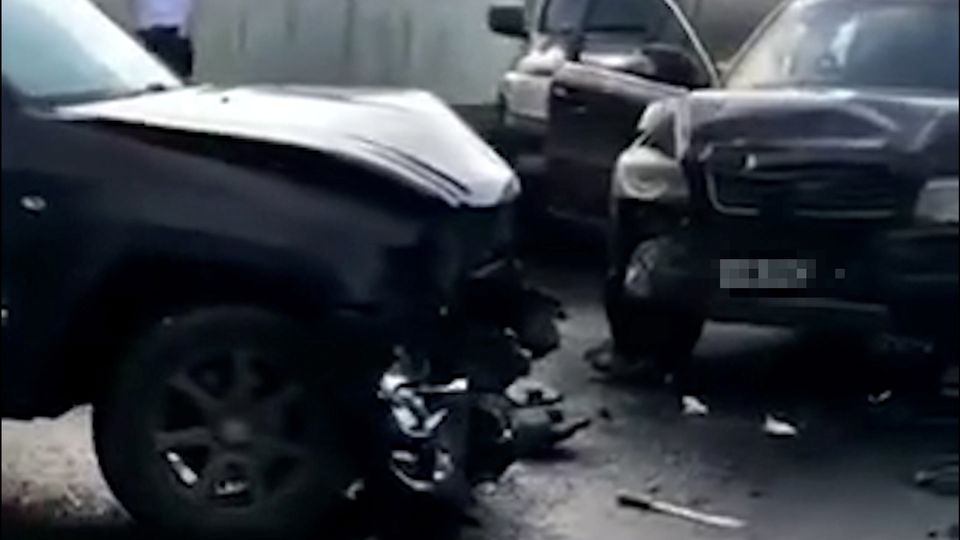 Among the vehicles is a Land Rover Discovery, a Jeep Cherokee, Volvo cars and a Mitsubishi Shogun worth hundreds of thousands of euro.
Six of the vehicles were "crashed and abandoned" in Rathkeale on the day of the attack, some of which had been bought at auction in Northern Ireland, it was heard in court.
No current owner of the vehicles was established.
One of the vehicles, a Mitsubishi Shogun seized a month before the attacks, had black spray-painted windows and a garda witness said they "believed it was to be used in criminal activity".
Gardaí also impounded a gold Cherokee jeep, a Land Rover Discovery "fictitiously" registered at an address in Donaghmede in Dublin, and a black Volvo jeep, all in Rathkeale.
The court heard those vehicles were all linked to "feuding activity" and that "nobody has come forward".
An order was made to allow gardaí dispose of all ten vehicles.
The Sunday World revealed at the time that the incident came as part of a three-way fight for dominance between criminal gangs.
The ramming incident also damaged vehicles belonging to innocent people, while a number of elderly people were described as being "trapped" by fear in their homes.
The Co Limerick town sees an annual influx of Traveller-traders who spend the year working across Europe and further afield.
Parties scheduled to go ahead in the town last Christmas were cancelled as a result of the feud and some Traveller-traders left in fear.
Criminal gangs linked to the Limerick town have evolved into international drug-trafficking and money laundering operations.
Known as the Rathkeale Rovers, for decades they have been associated with the door-to-door sale of furniture as well as antique dealing and tarmacking.
But within the group there are fraudsters and now serious criminals with links to international gangs.
The cash-rich traders have often been seen as a soft touch for hardened criminals, and the violence at Christmas was linked to attempts at extortion, according to sources.
Kinahan cartel-linked thug Gerard Mackin was jailed in March 2017 when he was sentenced to three years for a torture session in a bid to extort money from a Rathkeale man.