================
Watch this space: Detente may be the only way forward for Xi Jinping. Note the absence of the US.
Now we are talking about concluding a free trade agreement between the Eurasian Economic Council, recently established in the post-Soviet space, and China. A similar agreement was concluded a short time ago with Vietnam. Then, we will coordinate, at least we are ready to do this, the Chinese concept of the Silk Road Economic Belt with our newly-created regional organisation. So, do you understand how diverse, multi-faceted and deep Russian-Chinese ties have become over the last couple of decades? And we resolved the border issue.
================
13,039,064 views Nov 25, 2022
Go to https://nordvpn.com/reallifelore to get a 2-year with a huge discount + 4 extra months free. It's risk-free with Nord's 30-day money-back guarantee! Watch 21 additional RLL videos in my Modern Conflict series on Nebula: https://nebula.tv/modernconflicts
================

And for anyone who's unfamiliar with Russian Patriarch Kirill, here he is on his cabin cruiser.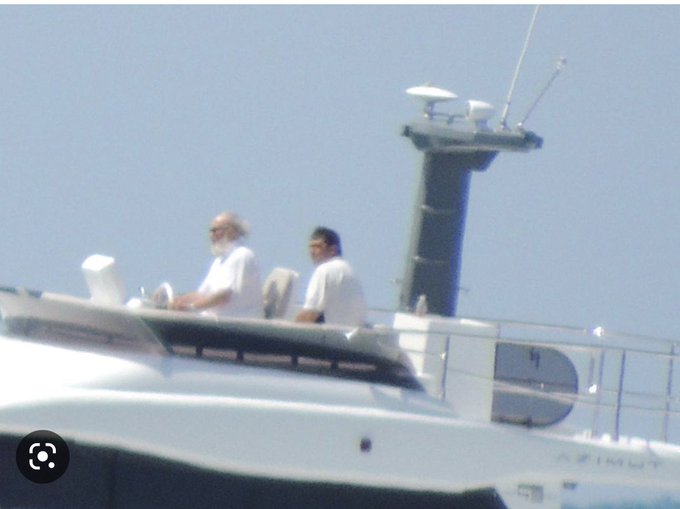 Quote Tweet

Bill Browder
@Billbrowder
26th April 2023

Czechs Put Russian Patriarch Kirill as The First Person on Their Magnitsky Sanction List Over His Support Of Russia's War In Ukraine. Pleased to see the law honoring Sergei Magnitsky put to such good use.
https://rferl.org/a/czech-kirill
Recently noted comment that Kirill is also KGB but because of his age, within the context, makes Putin less senior in command structure. Who knows? Church and State working in unison tells so much about power structures.

===============
"He has three advisers. Ivan the Terrible. Peter the Great. And Catherine the Great." On the imperial hubris and intelligence failures that led Putin into Ukraine – and his determination to see the invasion through. with
and
ft.com How Putin blundered into Ukraine — then doubled down The decision to invade was taken after consulting only a tiny circle. The Russian leader has since become even more isolated
One of #Ukraine POWs exchanged yesterday has his first apple in months. Russian captivity is hell. Putin's #Russia is evil. #RussianWarCrimes #StandWithUkraine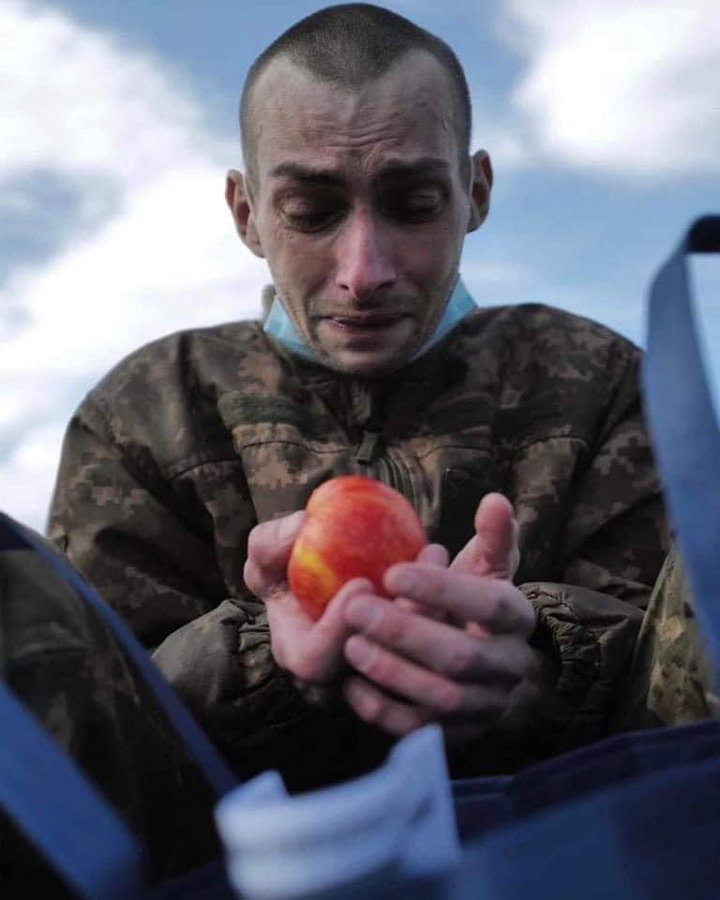 27th April 2023
"Prigozhin is allowed to criticize the Government as part of a strategy to separate Putin from the disastrous invasion in . Prigozhin is the catharsis for those who need a catharsis in; however, he himself is an opportunist." Great job
!
newsweek.com One Russian openly attacking Putin's military may be "too big to fail" The leader of a prominent group of mercenaries seemingly gets a pass from the Kremlin for his criticisms of Russia's military.
27th April 2023
Deputy prime minister Dmitry Chernyshenko says Russians have a "cool president" who hosts AI conferences
============
Why is Russia's Wagner Group in Sudan, and what does it have to do with the war in Ukraine?
euronews.com Why is Russia's Wagner Group of mercenaries in Sudan? Experts claim that the Wagner Group is in Sudan to provide Russia with access to resources and help it fund the war in Ukraine.


US Waged Years-Long Shadow War Against Wagner Mercenaries In Africa
zerohedge.com US Waged Years-Long Shadow War Against Wagner Mercenaries In Africa Pentagon leaks show secret assassination & disruption efforts…
============
27th April 2023
Caroline Nordengrip, is a Swedish veteran soldier and served as an MP for the Sweden Democrats in the Swedish Parliament when Russia invaded. She has just enlisted in the Ukrainian Army and will soon leave for the frontlines. She tells her story in this video.
============

27th April 2023
Russia's capital Moscow and its second-largest city St. Petersburg are now the only major cities where the mayor is directly elected by voters.
Russia's Novosibirsk Abolishes Direct Mayoral Elections
Local officials in Russia's third-largest city on Wednesday scrapped direct mayoral elections on Wednesday.

27th April 2023
Chinese President Xi Jinping told Volodymyr Zelenskiy that the only way for peace in Ukraine is through talks with Russia and promised to send an envoy to visit Kyiv as the two leaders spoke for the first time since Russia's invasion
===========
157,111 views Jul 9, 2022 Crux Decode
Silk road is an ancient trade route connecting China to Eastern Europe used for trading stones, porcelain, tea & silk. The modern iteration of the road was Xi Jinping's ambitious project – the Belt and Road initiative. A large portion of this route is now under threat due to the war in Ukraine. In this episode of DeCode we look at Xi Jinping's plan B for his dream project. We also look at why Russia was so important for Xi's plan? #RussiaUkraineWar#BeltAndRoadInitiative # 0:00 – INTRODUCTION 1:50 – HOW RUSSIA'S WAR JEOPARDISES THE BRI INITIATIVE 5:08 – ALTERNATE CORRIDOR FOR BRI 6:15
===========
345,989 views Apr 25, 2023 Latest Shows
China is taking an increasingly assertive role in world affairs, helping to broker a restoration of relations between Iran and Saudi Arabia, offering a 12-point peace plan for Ukraine, and strengthening its relationships with European and Latin American powers. Last week, China continued its diplomatic outreach by offering to hold talks between Israel and Palestine. "China doesn't want the United States to be the preeminent power. It wants to live alongside the United States," says economist Jeffrey Sachs, director of the Center for Sustainable Development at Columbia University and president of the U.N. Sustainable Development Solutions Network. He has also served as adviser to three U.N. secretaries-general and currently serves as a sustainable development solutions advocate under Secretary-General António Guterres. His latest article is headlined "The Need for a New US Foreign Policy." Democracy Now! is an independent global news hour that airs on over 1,500 TV and radio stations Monday through Friday. Watch our livestream at https://democracynow.org
=============