LATEST |
GSOC investigator arrested on suspicion of leaking information to Hutch gang
The man, aged in his 60s, was arrested in Dublin this morning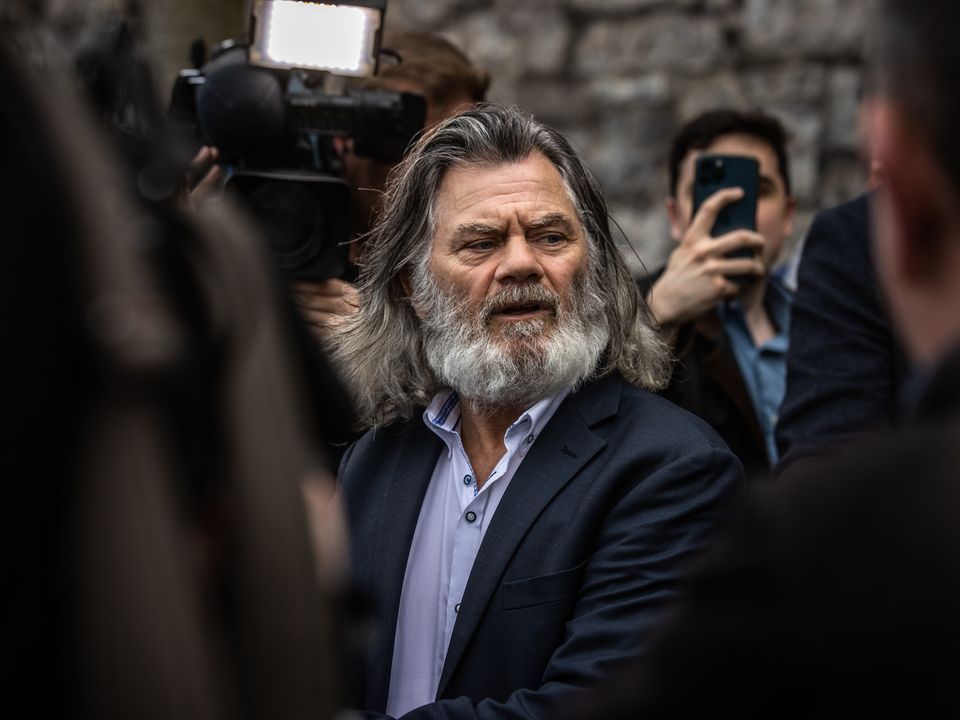 Today at 10:43
A senior investigator for the garda watchdog has been arrested on suspicion of passing on confidential information to the Hutch crime gang.
The man, aged in his 60s, was arrested in Dublin this morning and is currently being detained at a garda station in the east of the country.
Gerry 'The Monk' Hutch photographed after his release
He was placed under investigation after it emerged that he attended a party for Gerard 'The Monk' Hutch following his acquittal last week for the murder of David Byrne in 2016.
The experienced investigator resigned from the Garda Sícohána Ombudsman Commission (GSOC) after details of his presence at the gathering on Monday of last week emerged.
He was interviewed under caution by gardaí earlier this week and admitted attending the event in north Dublin.
As a result of that process, and other information investigators have received since, a decision was made to arrest the man this morning.
about:blank
He is being detained under Section 81 of the Garda Síochána Act 2005 relating to the confidentiality of information.
This makes it an offence for a member of GSOC to disclose information they have obtained in their line of work.
Gardaí are investigating if he leaked sensitive information to the Hutch organised crime gang.
The former GSOC investigator can be detained for up to 24 hours. The investigation is being led from gardaí attached to the National Bureau of Criminal Investigation.
Gardaí will also examine devices including his phone and computer as part of their enquiry.
A Garda spokesman said: "This morning 27th April 2023, Gardaí attached to the Garda National Bureau of Criminal Investigation (GNBCI) investigating certain matters referred to An Garda Síochána by the Garda Síochána Ombudsman Commission have carried out a search at a domestic residence in Dublin 3.
"A male has been arrested on suspicion of an offence contrary to section 81, Garda Síochána Act 2005.
The male, in his 60's, is being detained at a Garda Station in the East of the country under section 4 Criminal Justice Act 1984.
"As this is an ongoing criminal Investigation An Garda Síochána has no further comment at this time."
GSOC had been conducting its own inquiry into the matter after he told colleagues that he attended the party on Monday night.
Earlier that day, Gerard Hutch was found not guilty of the murder of David Byrne at the Special Criminal Court.
The investigator, who has over four decades of policing experience outside of Europe, later resigned from GSOC.
The Garda watchdog issued a statement on the hugely controversial affair earlier this week, saying it submitted a report to the Minister for Justice outlining the action it had taken.