==============
"To follow the Silk Road is to follow a ghost. It flows through the heart of Asia, but it has officially vanished leaving behind the pattern of its restlessness: counterfeit boarders, unmapped peoples. The road forks and wanders wherever you are. It is not a single way, but many: a web of choices."
― Colin Thubron, Shadow of the Silk Road
===============
Do not forget the links on Watchers that outline BRI – China's Belt and Road initiative. Re-inviogration of the Silk Road (already has 140 countries signed on).

===============
27th April 2023
Productive talks with a good colleague and friend
Discussed steps needed to open EU accession talks in 2023. He informed me on Moldova's decision to join the Core Group on the creation of a Special Tribunal for the Crime of Aggression Against Ukraine. 35 states now.
==============
I recently went to Germany to discuss Putin's invasion of Ukraine with the Atlantik-Brucke Institute. Given Germany's questionable history of appeasement vis-a-vis Russia, it made for a very interesting conversation. You can read the overview here.
atlantik-bruecke.org "China should be afraid of us" – Atlantik-Brücke e.V. Im Atlantik-Brücke-Interview erläutert Bill Browder, jahrelang einer der größten ausländischen Investoren in Russland, seine Sicht auf
=============

27th April 2023
The EU has still not imposed Magnitsky sanctions on Vladimir Kara-Murza's persecutors. This is in spite of US, UK, Canadian and Latvian Magnitsky sanctions. Obviously, we need individual EU member states to pass their own Magnitsky Acts if the EU is so dysfunctional
Mikhail Khodorkovsky Retweeted
27th April 2023
30th April, New York An anti-war rally "Bring Ukrainian children back home! Save children from Putinism!", organised by Russian activists, will take place in New York #RussiansAgainstWa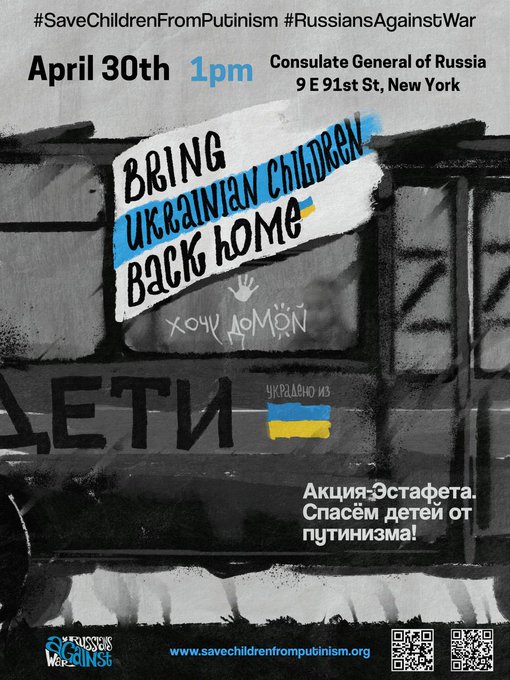 27th April 2023
My urgent analysis of what has gone wrong with Putin The Russia Conundrum maps the country's rise and fall against my own journey, from an insider to political dissident, and now a high-profile voice Written with Martin Sixsmith, the book will be released today by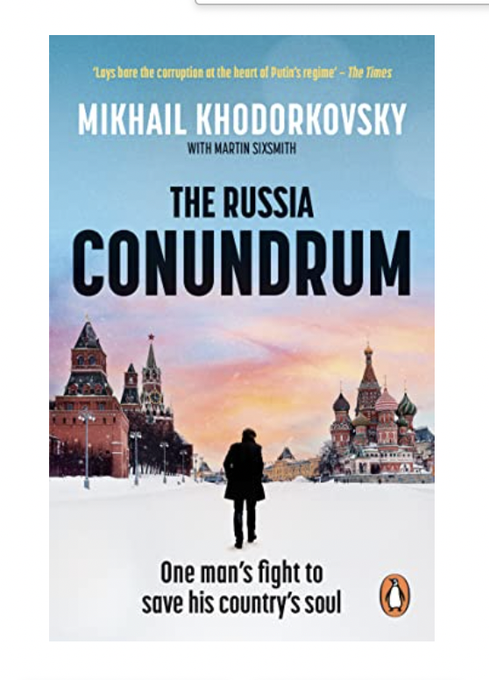 28th April 2023
Russia's missile attack this morning killed at least 12 civilians, among them children, when the rocket hit an apartment building in Ukraine . Ministry of Defense then posted a photo of a rocket taking-off and text saying "RIGHT ON TARGET." #PutinIsaWarCriminal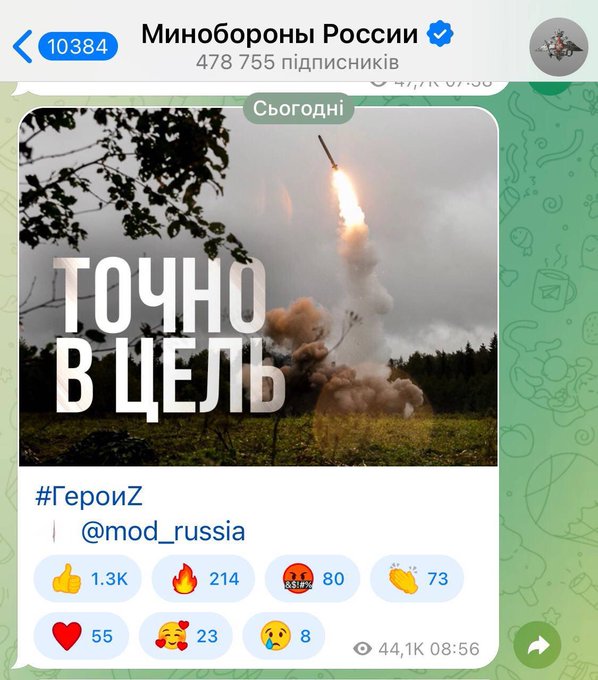 Prosecutors revealed that the airman accused of leaking classified information had accessed secrets with no link to his job and posted online about violent fantasies
https://bloomberg.com/news/articles/2023-04-27/new-leak-filing-shows-pentagon-missed-suspect-s-violent-threats?utm_source=website&utm_medium=share&utm_campaign=twitter
via
bloomberg.com New Leak Filing Shows Pentagon Missed Suspect's Violent Threats The Pentagon came under new pressure to explain why it failed to catch the airman accused of leaking classified information after
28th April 2023
My latest – a piece for
ahead of the launch tomorrow of BBC Monitoring's exciting new podcast, #TheGlobalJigsaw
inews.co.uk Inside Russia's alternate reality with claims 'satanic Ukrainian Nazis' are shelling civilians There's little light relief on Russian TV as the Kremlin whips up support for its invasion – but the uncomfortable truth is many viewers are being told exactly what they want to hear
·
Russian state TV's Olga Skabeyeva tells her viewers the "sad news" that Tucker Carlson is leaving Fox News She hails him for "criticising Biden and his LGBT administration" as well as for his attacks on Ukraine
==============
Prigozhin & Wagner group said to be planning to grab mineral resources around Bakhmut. #Wagner's interventions in Syria & various African countries have also involved such systematic looting of resources. They're motivated mainly by greed. #UkraineWar
Head of Russia's Wagner mercenaries has eyes on Bakhmut mines: US
White House official says Wagner chief Yevgeny Prigozhin wants to control salt and gypsum from mines near Bakhmut.
===============
So far Russia's bureaucracy has repelled sanctions, and supplied enough men and materiel to propel the invasion, without causing a sharp decline in living standards. Any attempt to escalate the conflict would undo those successes
economist.com Russia's economy can withstand a long war, but not a more intense one Its defences against Western sanctions can only stretch so far
28th April 2023
Think that we have done all we can to sanction Russia in response to Russia's invasion of Ukraine? Think again. read our "Action Plan 2.0 on Strengthening Sanctions Against the Russian Federation."
fsi.stanford.edu The International Working Group on Russian Sanctions
27th April 2023
The Russian president hailed the Akkuyu nuclear power plant as a "flagship project" between the two countries.
themoscowtimes.com Putin, Erdogan Unveil Russia-Built Nuclear Plant in Turkey Russian President Vladimir Putin on Thursday hailed the loading of fuel into the first reactor at Turkey's Russia-built Akkuyu nuclear
===============
27th April 2023
Karma in action: in the temporarily occupied Nova Kakhovka, Kherson region, a 61-year-old propagandist from Kaliningrad was blown by a mine. He was a member of the Law Chamber but suspended his lawyer status in 2022, to devote himself entirely to propaganda and party work.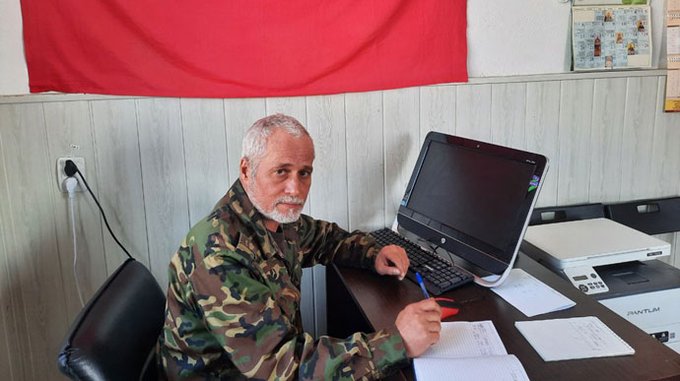 ==============

28th April 2023
#Russian occupiers attacked #Dnipro at night A 31-year-old woman and her 2-year-old daughter died. Three people were injured.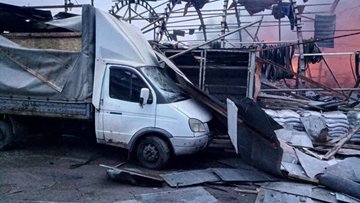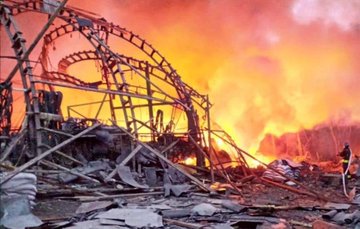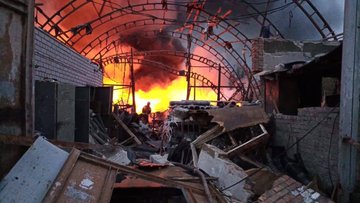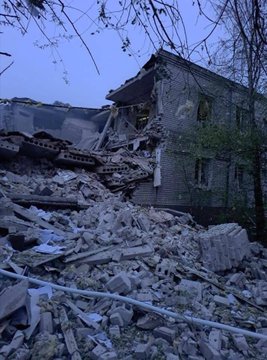 28th April 2023
A #Russian special vessel with a submarine was spotted near the Nord Stream pipeline shortly before the explosion. This was reported by the Ministry of Defense of Denmark.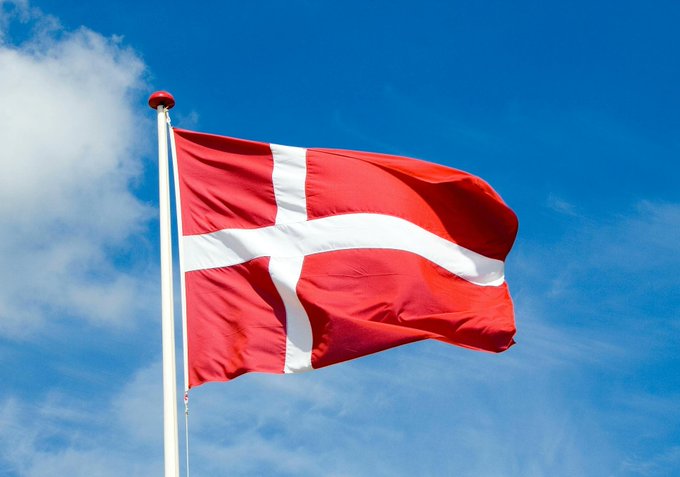 Ukrainian Community in Ireland Retweeted

·
I am urging Government to move to expel the Russian Ambassador from Ireland and I am calling on my European socialist colleagues to do so too. Speaking to
on socialist solidarity with Ukraine and condemning Russia's brutal invasion.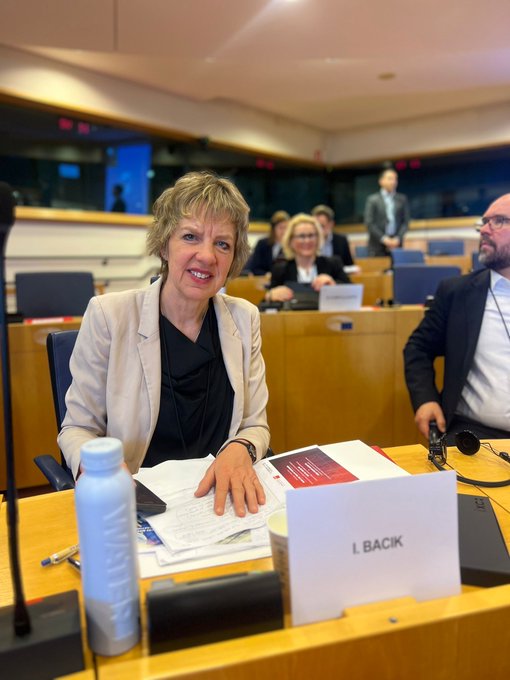 =============
28th April 2023
Anastasia Chernysheva, a Moscow baker who makes cakes with anti-war messages on them, has reportedly been charged with a misdemeanor offense for allegedly "discrediting" the Russian army.
meduza.io Moscow woman who bakes cakes with anti-war messages charged with 'discrediting' Russia army — Meduza Anastasia Chernysheva, a Moscow baker who makes cakes with anti-war messages on them, has been charged with a misdemeanor
=============

27th April 2023
Russia is calling on the sides of the conflict in Sudan to reach a national consensus and cooperate, Russian Deputy Foreign Minister Mikhail Bogdanov said on RT television: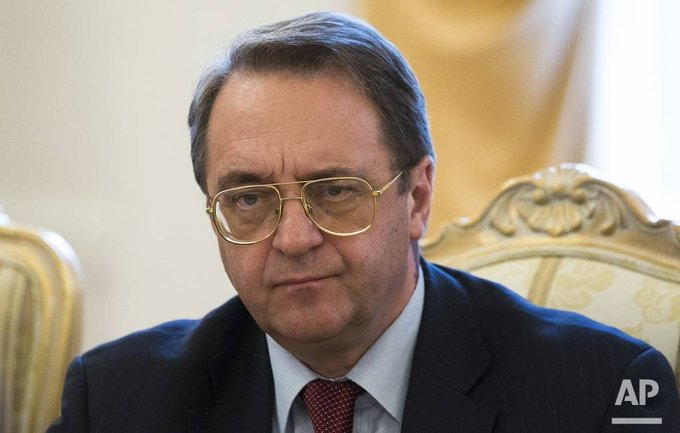 28th April 2023
Weaponization of the #dollar has made the dollar face a growing credibility crisis. The "plundering" sanctions against #Russia have made countries that have economic & trade ties with Russia worry they may be implicated.
globaltimes.cn The trend toward de-dollarization has become clearer as dollar weaponization damages its credibility Weaponization of the dollar has made the dollar face a growing credibility crisis. The "plundering" sanctions against Russia have
=============
28th April 2023
#NorthKorea showed a video about the country's special forces, which, allegedly, is "one of the best in the world".
=============
28th April 2023
Sergei #Shoigu met with the #Chinese defense minister in #NewDelhi.