FOWL PLAY |
Prison cell of one of Ireland's most notorious Kinahan-linked druglords raided in drug probe
Officers from the gardai's Drugs and Organised Crime Bureau carried out the raid in Barry Fowler's cell last Friday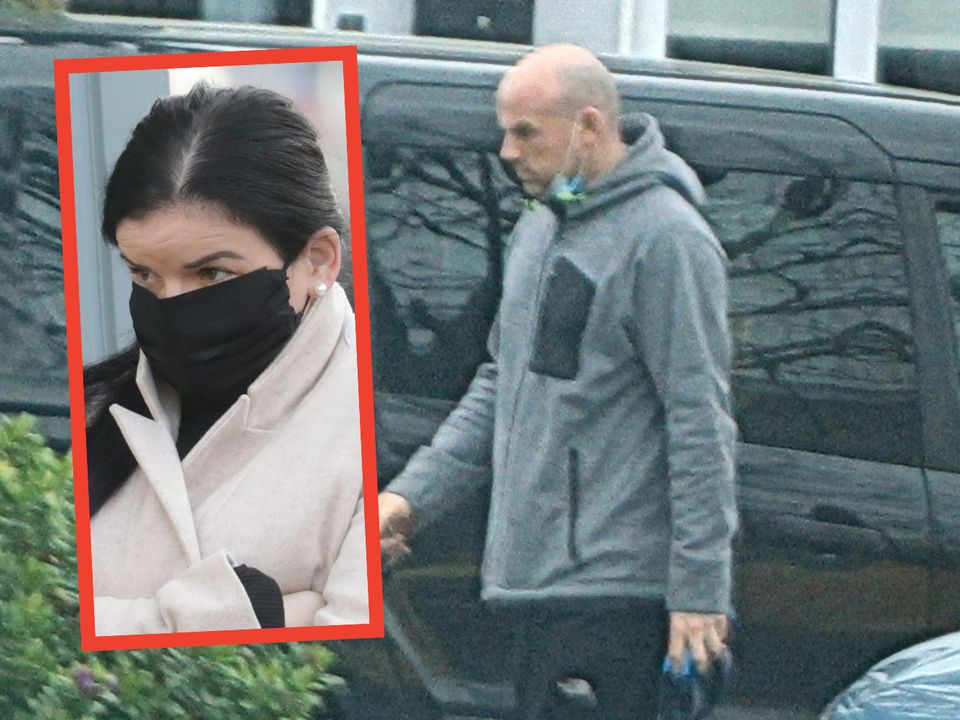 Today at 19:48
Gardai raided the prison cell of one of the country's most notorious druglords as part of an investigation into his role in a major seizure that occurred in south west Dublin last November.
Officers from the gardai's Drugs and Organised Crime Bureau (GNDOCB) carried out the raid of Barry Fowler's cell under warrant on Friday of last week.
Fowler who is linked to the Kinahan cartel is suspected of still controlling major drug trafficking operations from behind bars despite him currently serving a six year jail sentence after he pleaded guilty last July to being in possession of €134,000 worth of cannabis on May 24, 2021.
Fowler (38) of Millbrook Lawns, Tallaght, was not arrested by detectives in the jail operation which has been described as "an attempt at further intelligence gathering by gardai" on the drug dealer according to sources.
No contraband was discovered but sources said documentation was seized from Fowler's cell by the garda detectives.
Senior sources say that Fowler is suspected of "directing" around three other criminals from prison in relation to a "wide array of serious criminal activity."
He is one of a number of jailed gangsters linked to the Kinahan cartel who are suspected of continuing to be involved in drug dealing on the outside despite being in jail serving significant sentences.
Follow up searches of Fowler's Mountjoy cell by prison officers this week after last Friday's garda raid also failed to yield anything of significance according to jail insiders.
Fowler is one of the country's most notorious gangsters and he was previously convicted of being in possession of drugs and a submachine gun and sentenced to seven and a half years in prison.
He finished this sentence shortly before the 2021 bust occurred and he has close links to the Kinahan-aligned Paul Rice gang in Tallaght.
He also received a three-year sentence for dangerous driving causing the death of a teenager in 2005.
At his latest court appearance in July of last year, Dublin Circuit Criminal Court heard that during a garda surveillance operation, Fowler was seen taking keys from a car before gardai approached him and was seen attempting to discard the keys before being arrested.
Gardaí searched the car and found €134,000 worth of cannabis in a bag.
The court heard Fowler said during a garda interview he was under threat by gangs, but a detective told the court he did not believe the accused in this regard.
Fowler's then partner Lorna Palmer (36) spent four months in jail before being given temporary release last August after being caught with almost €100,000 of crime cash when he was previously locked up for the drugs and firearms conviction back in April, 2017.
Last July, the couple lost more than €500,000 in cash and property.
Judge Alex Owens said in the High Court that Barry Fowler and his partner Lorna Palmer had "been living high on the hog of criminal enterprise".
As a result of the case taken by the Criminal Assets Bureau (CAB), Palmer lost the battle to keep the house described as "her last refuge".
The judge ruled that a property in Co Wexford – which is in Palmer's name – was bought with the proceeds of crime, while Fowler dropped his opposition to have €99,000 in cash seized by CAB.
Judge Owens said the pair were "awash with cash" and the evidence in court involved "vast sums of money".
He described Fowler as "a man of means with no means" and that there was "quite the degree of a luxury lifestyle".
Fowler's close links to the leader of the Byrne Organised Crime Gang also emerged in court, which heard he had been seen driving a vehicle used by Liam Byrne which was later seized by CAB in a separate case.
Meanwhile drug squad gardai in Finglas have been involved in a "prolonged investigation" into the activities of two notorious brothers from the west Dublin suburb who are also suspected of controlling a separate drug dealing network from behind bars.
The Finglas brothers aged in their 30's and 20's are serving lengthy jail sentences for their role in a Kinahan cartel murder plot which happened at the height of their feud with the Hutch mob.
A recent seizure of over €400,000 worth of drugs during a number of searches in west Dublin has been linked to the jailed brothers' drug trafficking network from behind bars.
Exact details of this cannot be outlined here for legal reasons as two men have been charged in relation to the seizures.