'KNUCKLE DRAGGERS' |
CCTV captures UDA thugs spraying sectarian graffiti on Aontu councillor's home
Two men can be seen spray-painting the walls and pillar of her home with words 'Aontu IRA out' and 'UDA'.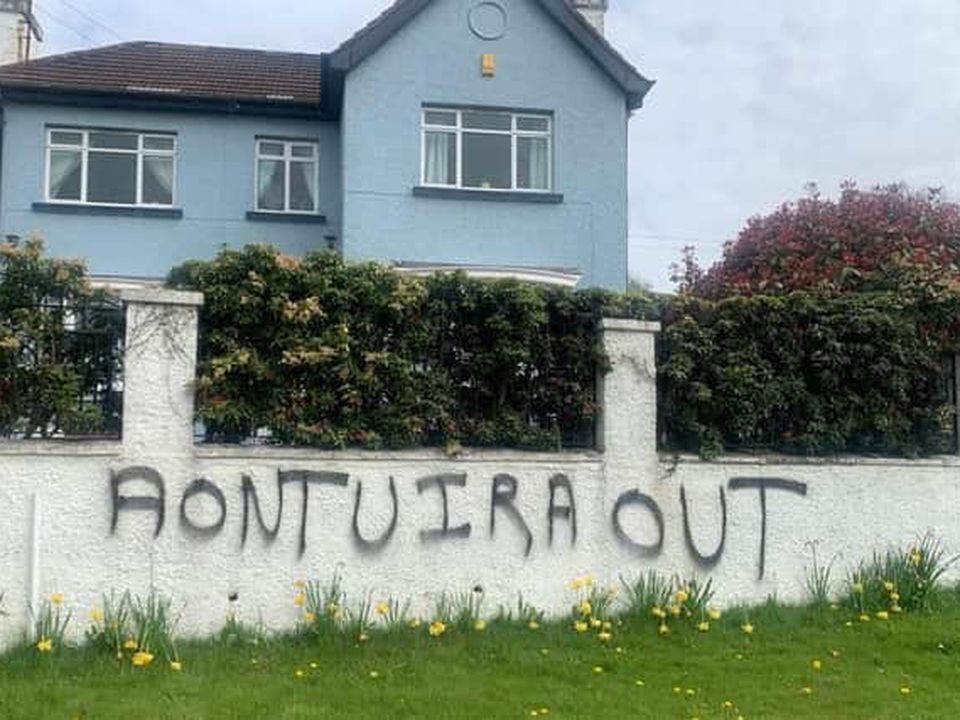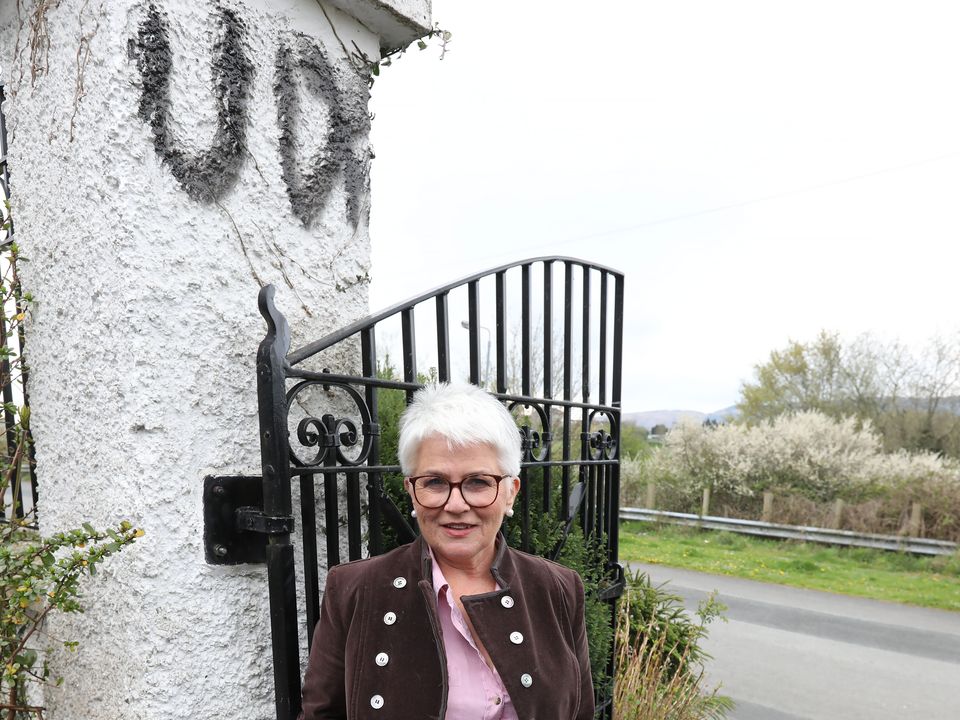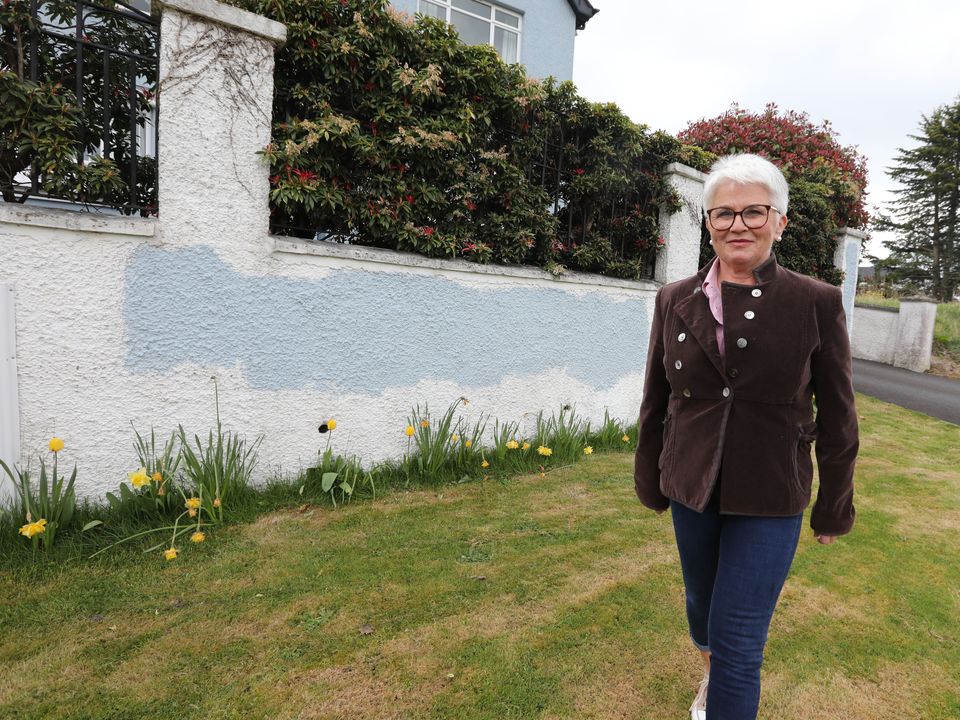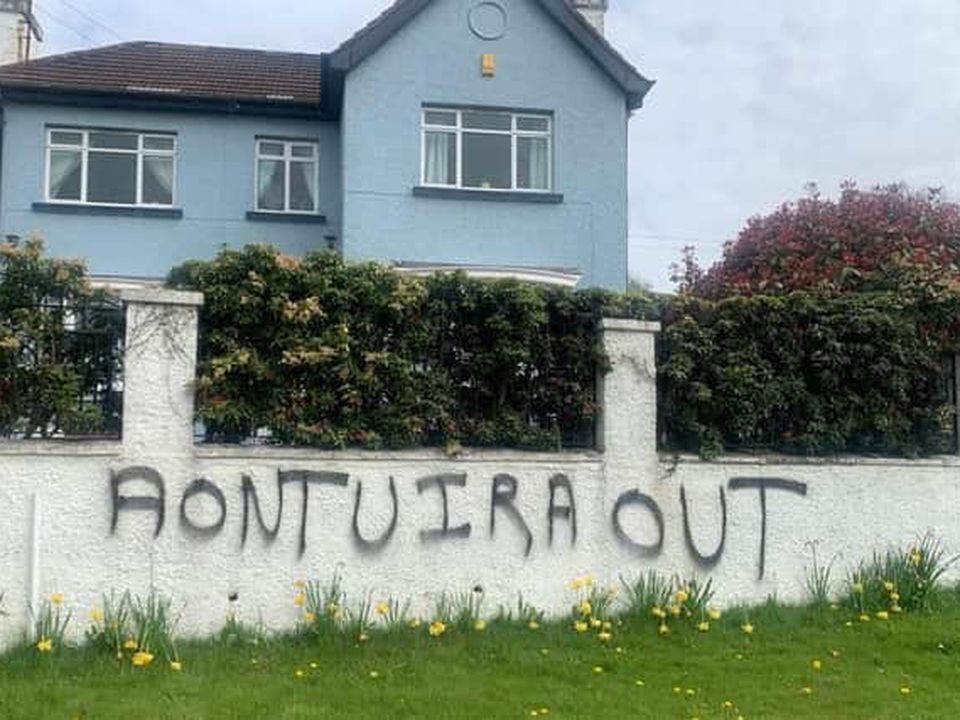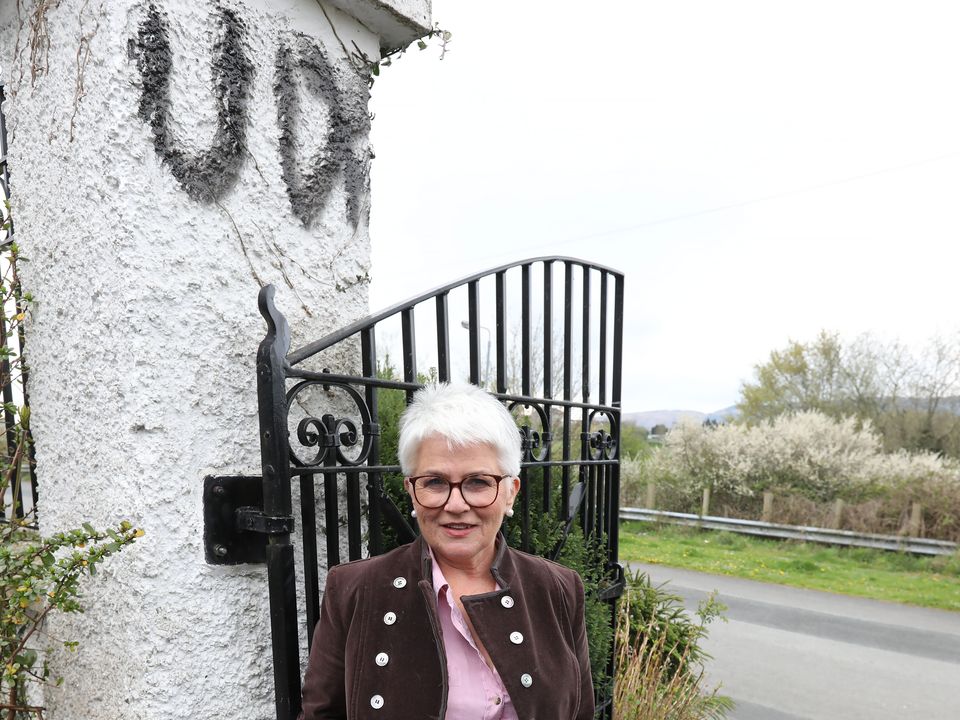 Steven Moore
Today at 19:03
This is the moment 'brave' knuckle-dragging UDA men sprayed sectarian graffiti on the walls of the home of an election candidate this week.
Sharon Loughran told theSunday Worldher home security CCTV had captured the thugs in the act just after 4am on Monday and the footage had been sent to the PSNI.
Two men waited until the middle of the night and can be seen spray-painting the walls and pillar of her home in Newry with words 'Aontu IRA out' and 'UDA'.
She says they can even be seen on the CCTV footage taking a photograph of their 'handiwork' as if they had completed their task with a sense of pride.
The experienced paediatric nurse lives in Newry and her alleged 'crime' which has attracted the attention of a hate mob is the fact she's decided to stand in the upcoming election to fight for better hospital services for all the community.
Her chosen party is Aontú and those behind the sectarian attack seem to be under the mistaken illusion they are connected to the IRA.
She's hoping to be selected to represent the community in the Newry, Mourne and Down District Council area when voting takes place on May 18
Last night Sharon told the Sunday World: "There's not a mission I'll be withdrawing from the election because of this, not a chance.
"I will not be intimidated, I will not be moved in my fight for Daisy Hill Hospital. Of course it was a shock, but it just makes me more determined to stand."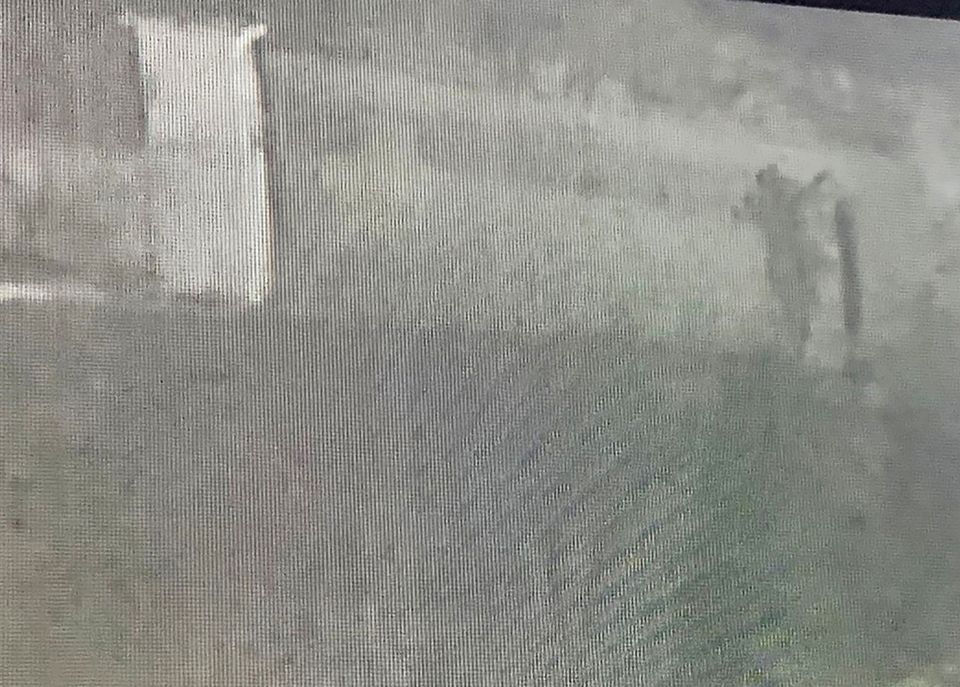 The attack is one of several reported this week by election candidates, some of whom were actually physically assaulted.
With three weeks still to go to polling, there are almost certainly more similar incidents likely to take place in an election being held with the backdrop of a missing Stormont Assembly.
For Sharon Loughran, a first-time election candidate, the attack on her home was perhaps all the more shocking.
"I'm not a seasoned politician so for this to happen to me is quite a shock," she told us.
"I was away last weekend when it happened and didn't know anything about it until I got a call from my neighbour who said, 'Have you seen your wall Sharon?' and when I said I hadn't they sent me a photo.
"I just couldn't believe it. It took a minute for it to sink in. Where I live is a very mixed area as far as I know.
"I've never really considered the religious make-up of the area. I get on well with everyone and I know everyone because I'm a nurse in A&E for the last ten years.
"I don't know why this happened but I'd like to meet the people who did it to ask what they were thinking."
Sharon says she got upset talking to the police about what happened and described it as "terrible" when she got home and watched the culprits on her CCTV.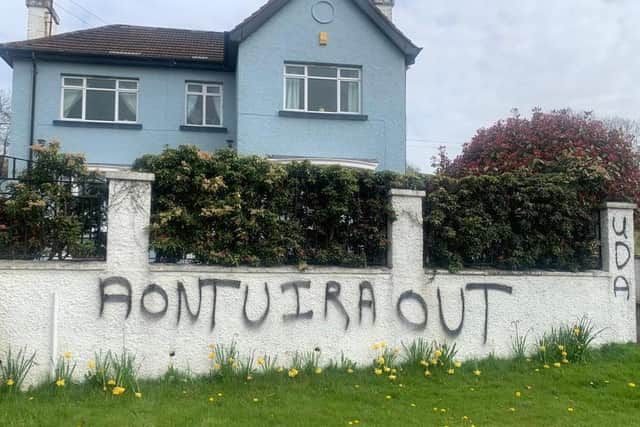 "The first thing that upset me was thinking, 'these people know where I live' and it just seemed so personal."
Sharon says while the CCTV footage is grainy, she has sent it to the PSNI to see what they can make of it.
"I'm really passionate about Daisy Hill Hospital," she says. "I worked as a nurse back in the 80s and 90s but left nursing to join a pharmaceutical company as I couldn't afford a mortgage.
"Paediatric nursing has always been my passion and I came back to it ten years ago and was shocked to see how badly the NHS had been run down.
"I was shocked at what I was seeing with the waste of money and the mismanagement. People will tell you I have my strong opinions about the NHS and I decided I'd like to stand in the election with that as my major issue. I have no idea why anyone in Newry would find that offensive."
Her party leader Peadar Tóibín said the attack made "no sense".
Sharon added: "This attack on my home is also incredibly wrong as it tries to link Aontú with a prescribed organisation. Aontú is four years old. We didn't exist during the Troubles.
"Most of our members were never members of any other political party and are new to political activism. Indeed, since our formation we have reached out and met with many within the Protestant and unionist community."
Other election candidates have suffered threats and intimidation this week.
Alliance councillor Michael Long was subjected to abuse and an assault by two men who approached him while out canvassing for the party in the Carncaver Road area of Belfast last Saturday.
He said the men shouted "I know who you are" at him before proceeding to accuse him of being "republican scum" who was not "wanted in loyalist areas" and blocking his path.
The PSNI has since said it is treating the incident as a hate crime.
People Before Profit have also said their candidate for the Court DEA – Cailín McCaffrey – was approached by masked men as her and fellow members erected posters on Friday.
Election posters and ladders were snatched during the incident, with verbal and physical threats made.
The Alliance Party in other parts of Belfast have claimed their election posters have also been removed.