'he's gone' |
Ex-GSOC cop facing Hutch gang leak probe flees rented Dublin accommodation
'All I can say is he won't be coming back anytime soon'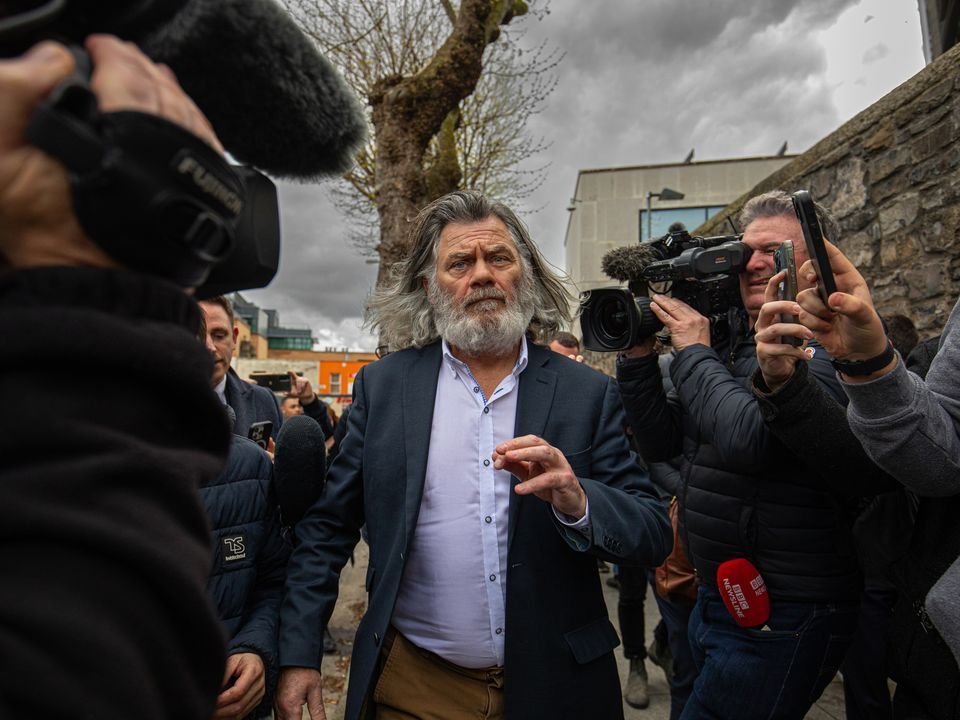 Today at 11:23
A former GSOC investigator being probed on suspicion of leaking information to the Hutch Organised Crime Gang had yesterday fled his rented Dublin accommodation.
A neighbour, who spoke with the Sunday World outside the property, said: "You're wasting your time, he's gone."
Asked if she knew where he had gone, she replied: "All I can say is he won't be coming back anytime soon."
It's understood the investigator, who has now resigned from his post, was spooked by the presence of media outside the property on Friday.
Sources said he had been renting a room in the property from an elderly lady who had lived in the estate for a long number of years.
It was in the company of this pensioner that he attended the home-coming party for Hutch in Clontarf on the evening of the 60-year-old's acquittal.
"He is renting a room from a very elderly lady out there who has no connections to anything," the source said.
"She just happens to be a long-term resident in the estate and he had been renting a room off her. So, he may have had concerns for her as an innocent householder."
The property the man was staying in is located a short distance from the family home of notorious crime figure Gerry 'The Monk' Hutch. It is no longer The Monk's primary residence and is occupied by younger members of the family who have no involvement in crime.
This newspaper called to the house yesterday in a bid to speak with Hutch about the controversy that erupted over the GSOC official's attendance at the party.
A young man, who bore a striking resemblance to Hutch, answered the door.
After our reporter identified himself as a journalist and gave his reason for calling, the occupant enquired as to what newspaper he was with. When told our reporter was with the Sunday World, the occupant shrugged before replying: 'Nah' and closing the door.
The search of the former GSOC official's rented room and his subsequent arrest occurred on day four of the Garda investigation that began after GSOC referred his claim he had been present at Hutch's acquittal party to Gardaí.
Earlier, the former police officer was interviewed under caution and admitted attending the event.
The man's arrest on Thursday is understood to have come as a shock to him. He was detained under Section 81 of the Garda Síochána Act 2005 relating to confidentiality of information.
​ The investigator, who worked for four decades as a police officer in another jurisdiction, resigned from GSOC after being told he was facing suspension.
The Garda watchdog issued a statement on the hugely controversial affair earlier this week, saying it submitted a report to the Minister for Justice outlining the action it had taken.