iVILE SMILE 
Tourist who raped friend in Dublin hotel room leaves prison laughing and smiling
Takeaway owner grins and laughs as he walks free from prison after serving his time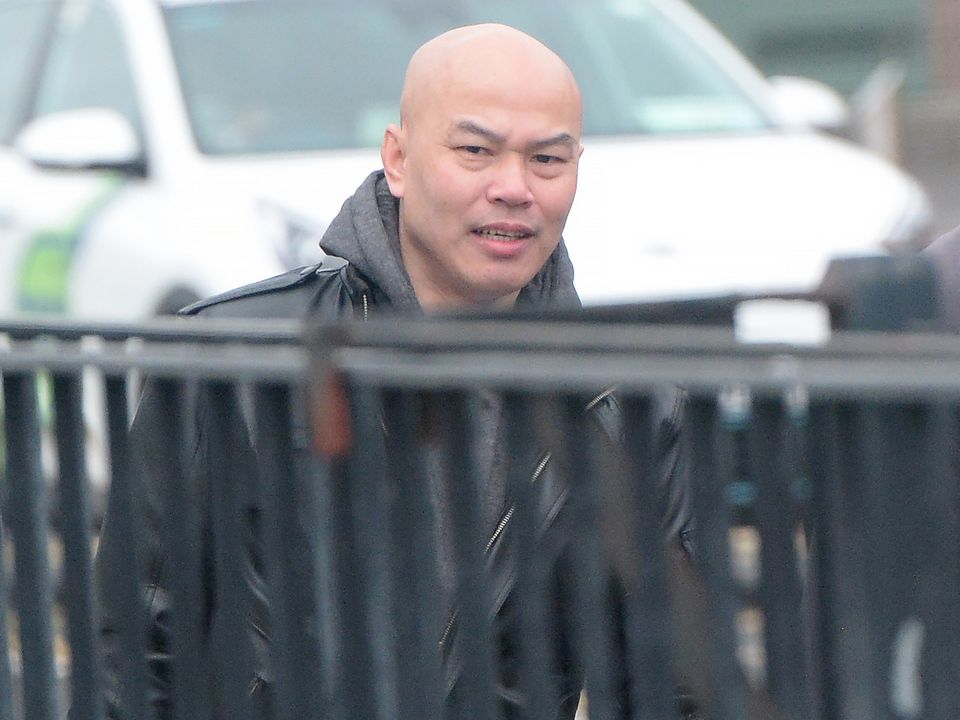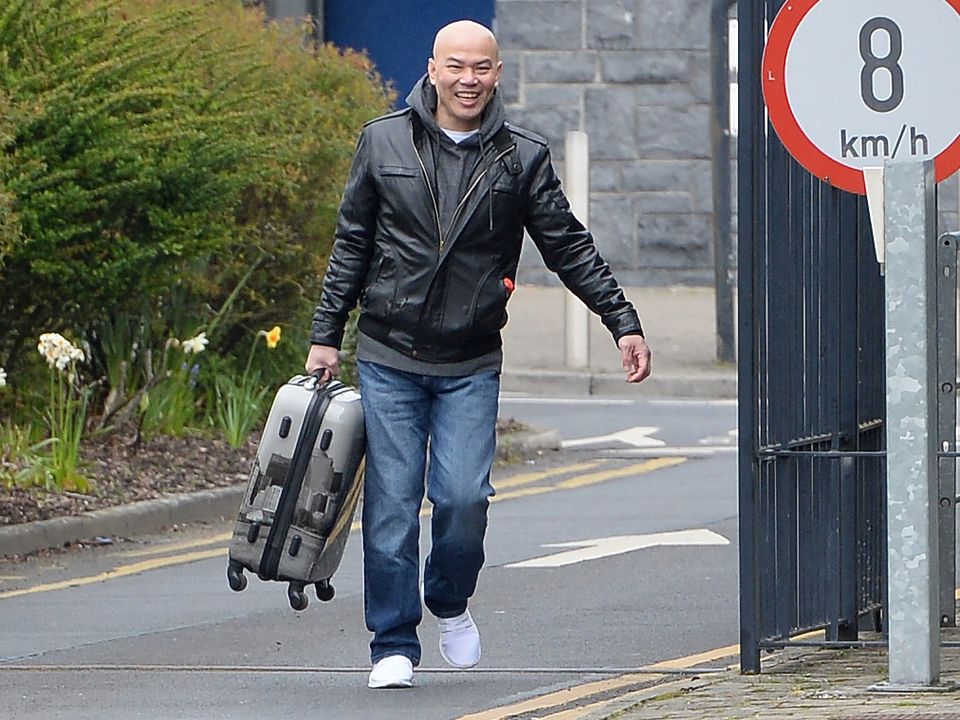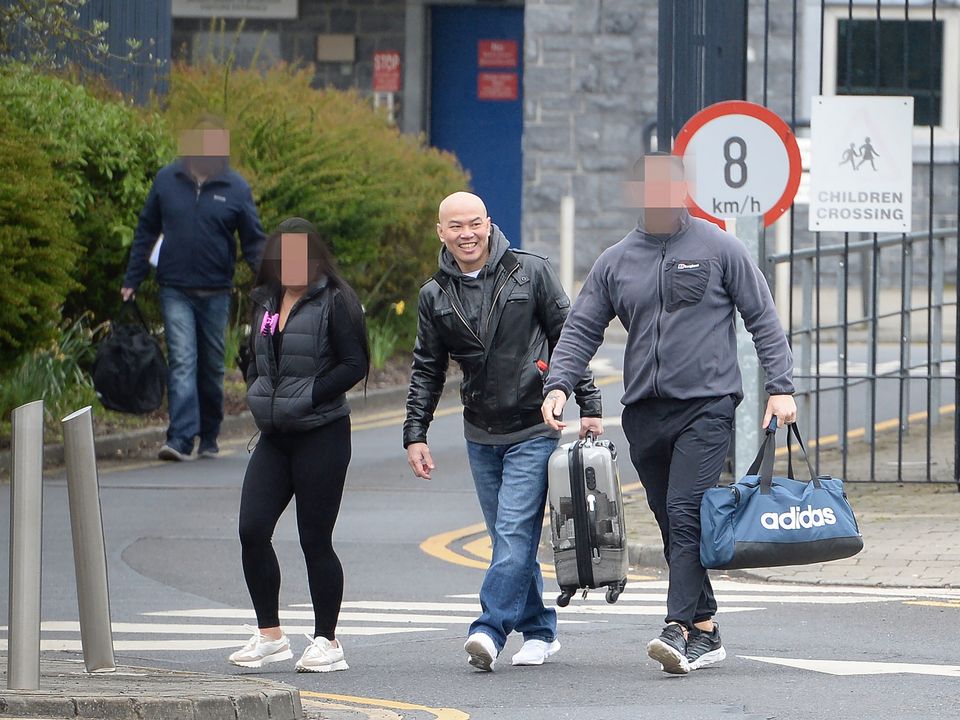 Today at 20:00
A tourist who raped a friend in a Dublin hotel room emerged from prison laughing and smiling after serving his time for his sick attack.
British restaurateur Hoi Ping Yung (50) left the Midlands prison this week and is expected to return to England where he ran a Chinese takeaway.
He joked with a couple who had waited for him outside the Co Laois lock-up when he emerged with a carry-on luggage bag, sporting a black leather jacket and hoodie.
A family member helped him sort travel arrangements to get home, ten years after the attack at a Harcourt Street hotel after a day of drinking in city pubs, according to sources.
The woman he attacked said in a victim impact statement how she had been subjected to "victim shaming" during his trial, which took place seven years after the horror incident.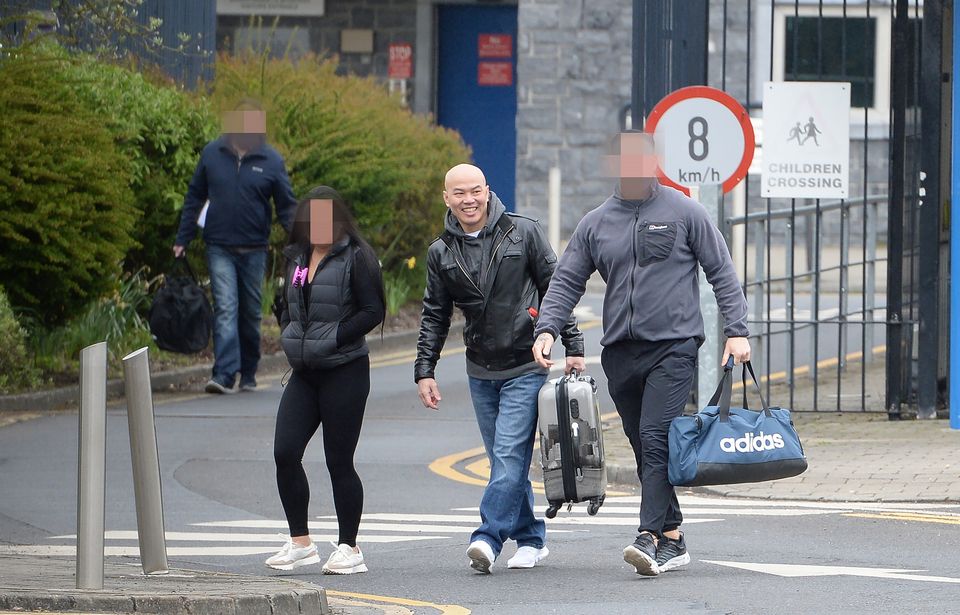 Yung was jailed for four-and-a-half years for the rape of the woman during a visit to Ireland, after he had arrived here with a pal who knew her.
The three had travelled into Dublin city in the morning and spent the day drinking and visiting around five pubs in 2013.
After missing the last bus home, they agreed to get a twin room in a hotel. The victim went to sleep in a single bed while the two men took the double bed.
The woman told the trial she awoke twice to find Yung lying next to her and rubbing her arm and leg. She elbowed him away each time and fell back asleep.
She awoke a third time to find her body had been pulled down in the bed and Yung was raping her.
She said "what the f**k?" and he stopped and got off her and got back into the other bed.
The woman dressed quickly and left the hotel room as Yung tried to pull her back into the room, and reported the rape.
Because of various delays it took until December 2020 before Yung was convicted at the Central Criminal Court of the rape.
Gardai had quickly arrived at the scene and arrested Yung but he was too drunk to be interviewed.
He was arrested some time later and told gardai he had no memory of the rape.
Yung said he wasn't denying sex had taken place but maintained that if it did happen it was consensual, it was heard at his trial where he pleaded not guilty.
The victim was in court for the trial but had asked that her impact statement be read into the record by counsel.
In the statement she said certain words and phrases used during the trial had caused her to feel shame and guilt, "like I played a role".
"The way my character was twisted was disgusting and still upsets me. There was victim shaming being done," she stated.
The mother-of-two said that as a result of the trial process she now questioned herself about wearing red lipstick, and wondered "is my underwear too sexual?".
She said the trial forced her to relive her nightmare and that "it was soul destroying".
Ms Justice Tara Burns said the victim was entitled to set out her criticisms of the trial process.
"This is the system we have, the system is difficult on complainants," the judge said.
The woman later gave an interview in which she described Yung as a sick man who needed help.
"I don't wish him any pain or suffering but I do believe the way he behaved over the last seven years has been cowardly, unjust, selfish and inconsiderate to me and my family," she said in 2020.
"I think he is a sociopath who showed absolutely no empathy and told lie after lie during this whole nightmare. It may be seven years ago but I'm still having flashbacks.
"He attacked me when I was asleep, chased after me when I managed to escape and then went back to sleep while I was suffering from a panic attack in the street.
"I had no idea he was wandering the corridors looking for me but I had the determination to get away."
Despite the gruelling court process, she urged other victims of rape and sexual abuse to come forward.
"It was harrowing being cross examined in court, having my underwear being shown and my father who passed away being brought up, but it was worth it in the end.
"I was telling the truth from day one and in the end they believed me and not the man who told lie after lie.
"There was no way I was going to accept a sexual assault plea — the simple fact is that he raped me."