FACING SENTENCE |
OAP (72) caught with child abuse material claimed he was trying to stop others sharing it
Jackson took responsibility for the hard drive which was seized by gardaí and told them that they would find a lot of child pornography on it.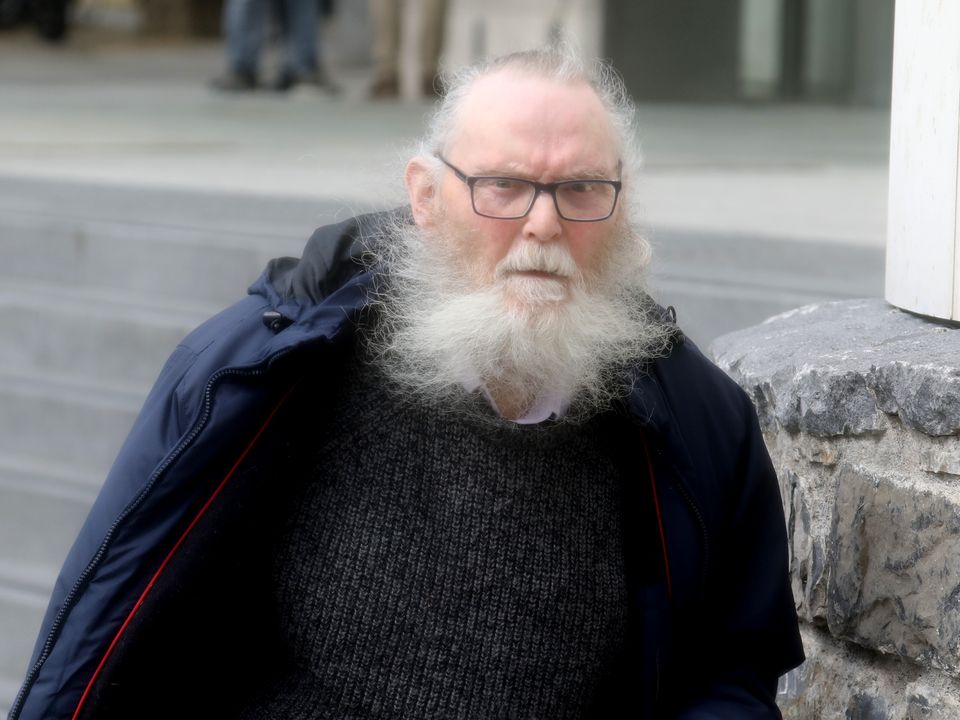 Today at 19:52
A 72-year-old man who admitted possessing over 2,000 images and 600 videos of child abuse material will be sentenced at Dublin Circuit Criminal Court next week.
Terry Jackson, of Cedar Park, Leixlip, Co Kildare, pleaded guilty to knowingly possessing a total of 2,887 images and 669 videos of child pornography on a hard drive at his home on April 17, 2018.
At a hearing today, the court heard Jackson told Forensic Psychological Services (FPS) that his intention in collecting the child pornography material was to stop others from distributing it.
The court heard Jackson also told FPS officials that he had been appalled and enraged when he discovered how much child porn was on the internet and was "willing to go to prison" if it would stop other people from distributing this material.
Philip Rahn SC, defending Jackson, submitted a report by Forensic Psychological Services to the court, which put the accused at low risk of reoffending.
Jackson told gardaí on arrest that he had been the victim of sexual abuse as a young boy when he was abducted from outside his home, an incident which had a long-term impact on him, the court heard.
Detective Garda Serena Kelly told Kate Egan BL, prosecuting, that gardaí were alerted to the images in September 2017 on a free app called Gigatribe, used for sharing content.
"No money was exchanged. The material was not purchased or sold but shared in a peer-to-peer environment," said Gda Kelly.
Gardaí traced the user name to a particular address and got a search warrant. However, when they went to execute the warrant, they discovered that the property was owned by Jackson but leased to a tenant who was not the subject of the investigation.
A total of three search warrants were issued and Jackson's home was eventually searched on April 17, 2018, when he was present at the scene.
Jackson took responsibility for the hard drive which was seized by gardaí and told them that they would find a lot of child pornography on it.
He attended Blanchardstown Garda Station by arrangement in February 2020 and was arrested.
Jackson has one previous conviction for a road traffic offence dating back to 2008.
The court heard that details about the categorisation of the child porn material was not available, as another garda involved in the investigation could not attend court.
Judge Orla Crowe said the court would need more detail about the categorisation of the material, how many children were involved, the level of abuse and the duration of the videos.
Mr Rahn submitted a medical report detailing Jackson's health difficulties which include arterial fibrillation and chronic Crohn's disease.
He also handed in a letter from Jackson's partner, saying she had known him for almost 40 years.
The woman said Jackson had been with her "through thick and thin," particularly when her marriage broke up, and had always cared for her and her children and treated them with respect.
Gda Kelly agreed with counsel for the defence that none of the child porn material was classed as in the extreme category, and that this was Jackson's first and only offence of this kind.
Mr Rahn pointed out that Jackson had not come to garda attention in the five years since this offence was detected and that he had already been placed on the Sex Offenders' Register, which he said amounted to a form of punishment "in and of itself".
Judge Crowe adjourned the matter for finalisation to May 10, to allow the prosecution furnish further information about the nature of the child pornographic material.