DISTRESS |
Farmer is first person to be charged in new laws for stalking well-known figure
The PSNI this week said they have arrested 88 alleged stalkers and charged 47 in the 12 months since the legislation was introduced.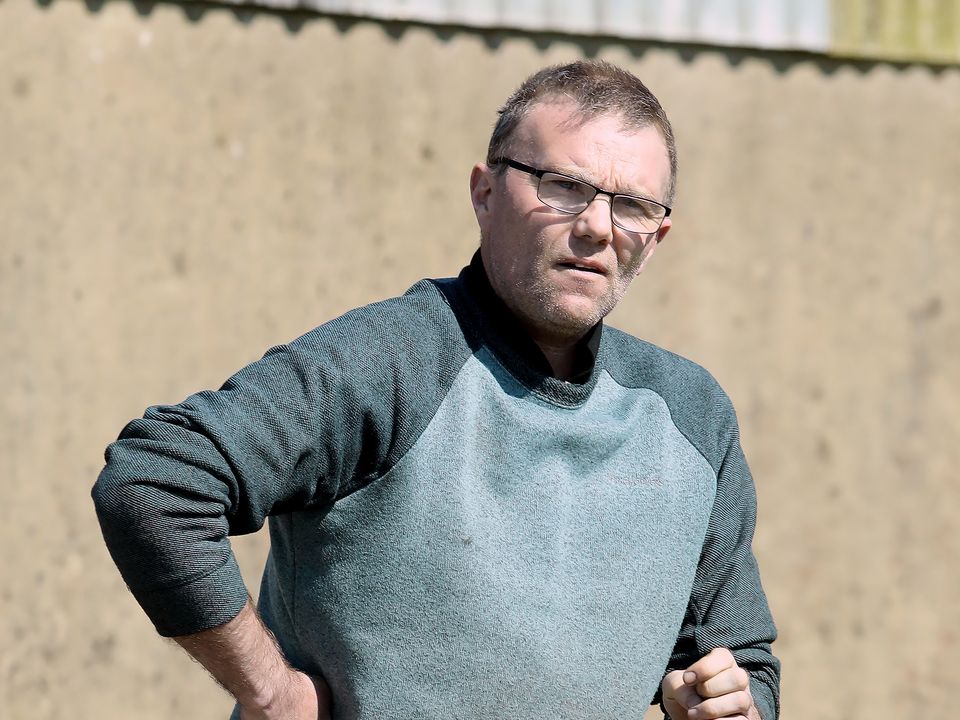 Yesterday at 10:00
This is the County Tyrone farmer who is the first person to be charged under new stalking laws in Northern Ireland.
Richard McFarland is accused of stalking a well-known female public figure.
However, the media are not allowed to name the alleged victim because of a reporting ban imposed by the court.
McFarland, 46, was charged under new legislation introduced last year.
The PSNI this week said they have arrested 88 alleged stalkers and charged 47 in the 12 months since the legislation was introduced.
McFarland is accused of engaging in a course of conduct amounting to stalking the woman which caused her to suffer fear, alarm or substantial distress over several months in 2022.
It is further alleged during the same time he breached a restraining order by contacting her.
He first appeared in court in July 2022.
An investigating PSNI officer told the court the alleged injured party contacted police to report McFarland had been sending her messages through a Facebook account.
She said she recognised his profile image due to ongoing alleged harassment stretching back over a year, for which she had obtained a restraining order against him.
Despite this, the woman reported receiving further messages, none of which she answered.
She also reported McFarland attending her home address uninvited. He was spoken to by police and warned not to contact her again.
However, the court was told he continued to contact her.
The officer said the woman became very insecure in her own home, investing in CCTV and additional security measures.
When she declined to engage with the messages, McFarland began contacting her family, including her mother, causing further distress.
After being arrested, McFarland denied the allegations but when shown screenshots of the messages, he admitted creating the account but continued to deny sending anything to the injured party.
A defence barrister said his client had sought help from his GP and was to start counselling sessions.
At the initial court hearing, a bail application was refused and McFarland was remanded in custody.
However, he was released on bail a few weeks later and warned to adhere to a number of conditions.
These included a ban on him possessing or accessing any internet-capable device and he is also not allowed to access or create social media accounts.
McFarland was warned not to contact the alleged victim by any means.
When the Sunday World called out to McFarland's home near the village of Plumbridge this week, he declined to comment on the stalking allegations against him.
https://21ecb53b51d2f7b1541dcc1db1de9a2f.safeframe.googlesyndication.com/safeframe/1-0-40/html/container.html
Meanwhile, at a further court hearing last week at Strabane Magistrates Court, a magistrate questioned why a reporting restriction had been imposed in relation to the case.
The restriction, which was put in place at the initial hearing on July 8, 2022, stated that "no details pertaining to the identification of the complainant be published in any publication of any sort".
At last week's hearing, the magistrate, who was not involved in the initial hearing, asked for clarification on why the reporting ban was put in place.
The case is due before Strabane court for a further update next month.
The legislation under which McFarland has been charged was introduced in April 2022.
To mark the first anniversary of the introduction of the new laws, the PSNI this week revealed almost 50 people have been charged with stalking offences in the last 12 months.
Detective Superintendent Lindsay Fisher, from the PSNI's Public Protection Branch, urged victims or their loved ones to come forward with information about stalkers.
"We are asking the public to not ignore the red flags," she said.
"If someone's behaviour towards you is fixated, obsessive, unwanted and repeated, this is stalking.
"I think many people when they hear the word 'stalking' will think of someone lurking in the shadows.
"Stalking can actually take many forms and can be online as well as in person and could be someone known to you or a complete stranger.
"It is an insidious crime that takes over and destroys lives. Statistics show that people will suffer up to 100 incidents before reporting to police.
"It often results in fear, trauma and a reduction in the victim's quality of life, in some tragic cases it has resulted in murder.
"We don't want victims to suffer in silence. Stalking is a crime, which will not be tolerated or accepted within our communities.
"Over 4,500 officers and staff have now been trained to recognise and respond to these crimes and we will continue to use every tool at our disposal to bring offenders to justice."
Sarah Mason, chief executive officer of Women's Aid Federation NI, said there are "clear links" between domestic abuse and stalking.
"Many of the women we support would often experience stalking behaviours from their perpetrator as they try to break free from the abusive relationship," she said.
"Now that stalking is a specific offence in Northern Ireland, we expect to see many more perpetrators charged under this new offence as the knowledge of the law change becomes more common amongst the public."
Practical advice and information for anyone who is currently or previously has been affected by harassment or stalking is also available on the National Stalking Helpline at 0808 8020300.