ALL AT SEA |
Wanted drug dealer 'The King of Hash' caught with false Irish boat skipper's license
Anselmo Sevillano (47) who had escaped from prison was caught after a 'spectacular' car chase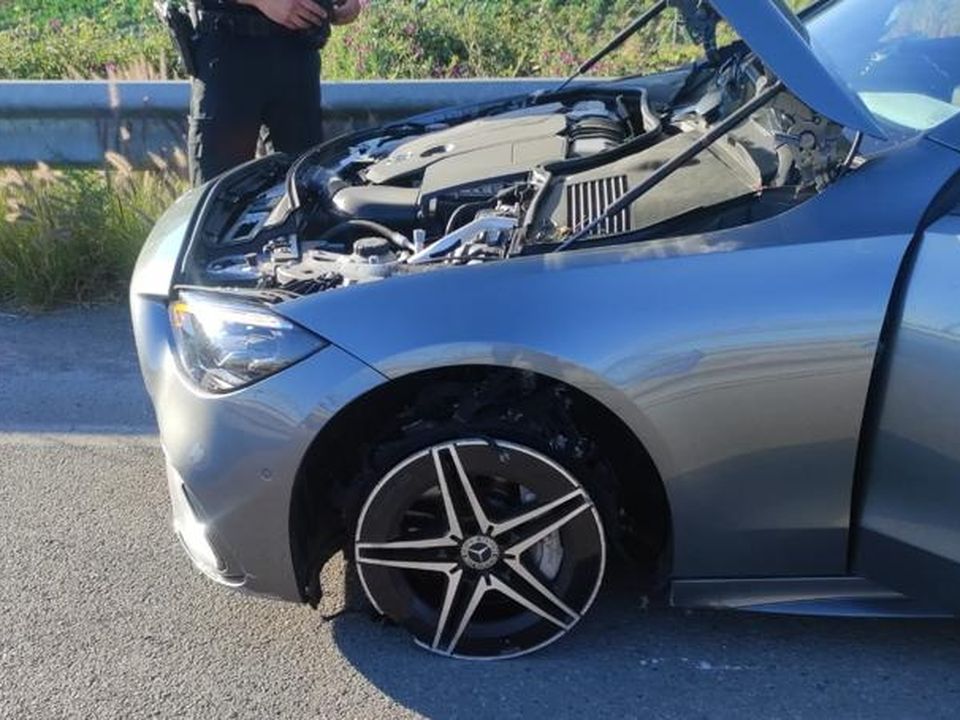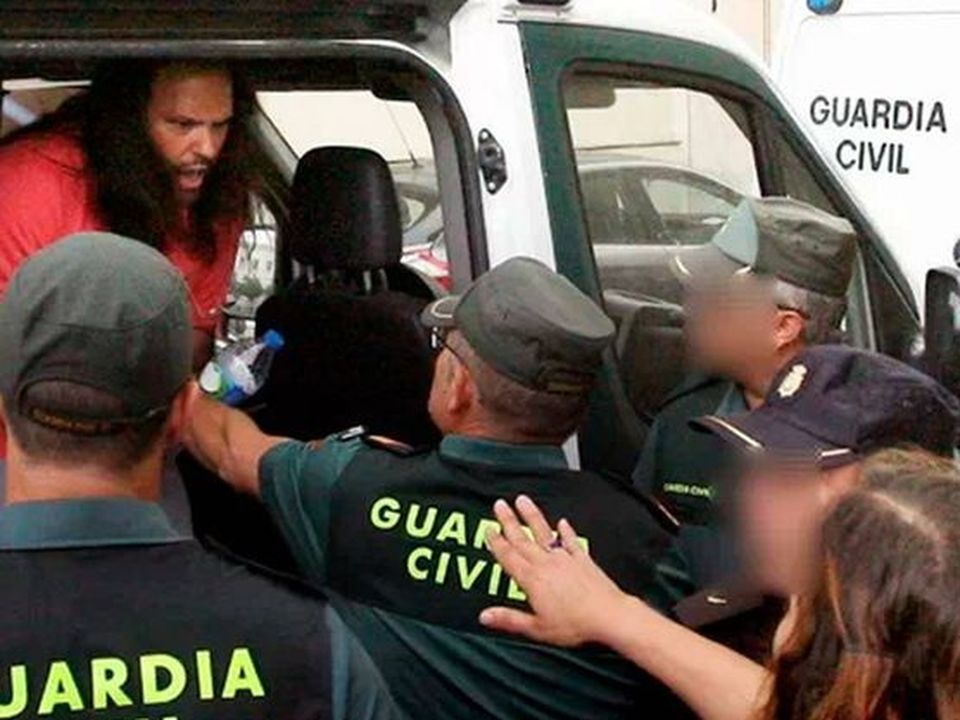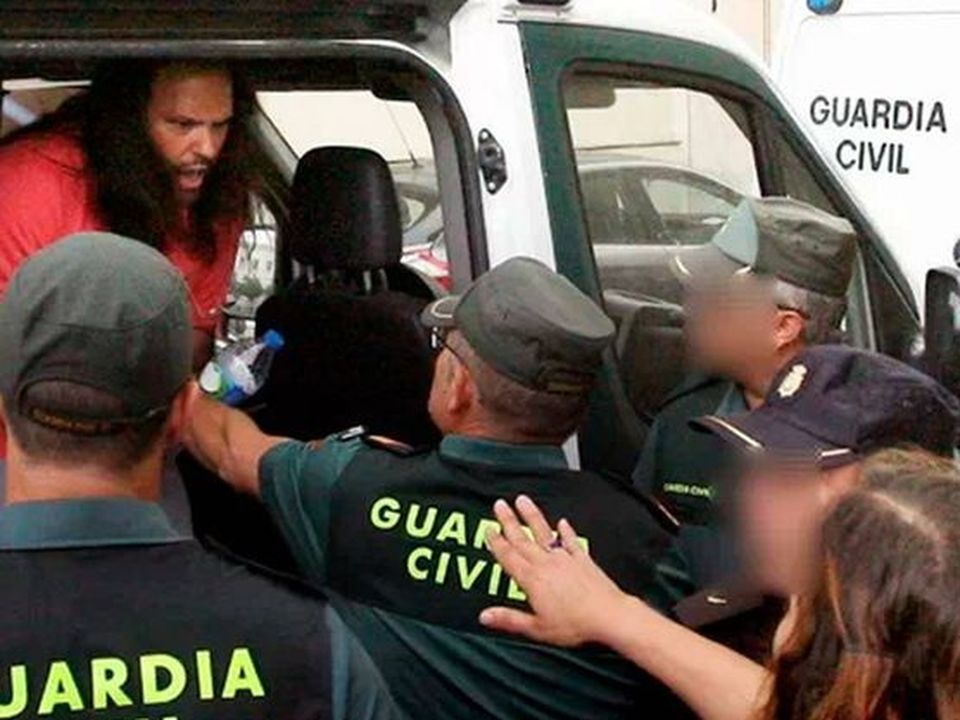 Tue 25 Apr 2023 at 16:45 UP DATED BY FRED BASSETT MAY 6TH 2023
A wanted drug dealer known as 'The King of Hash' was carrying what is suspected to be a false Irish boat skipper's license when he was pulled over by cops in Spain, it has emerged.
Anselmo Sevillano (47) who had escaped from prison was busted after local police in Marbella spotted him using his mobile phone while behind the wheel of his car.
This led to a "spectacular chase" according to local news reports, which resulted in the police shooting at the wheels of the car in a bid to make it stop.
Referred to as one of the 'kings of hashish' who police believe was behind most of the shipments that were exported to Europe in the 2000s, he was arrested after a dangerous, high-speed chase from Marbella to Estepona, that went through several towns.
When he was finally caught he had in his possession four mobile phones and two driving licences. He also had a "boat skipper's license from Ireland whose authenticity is being verified".
However, sources have indicated that the document does not match those issued in Ireland, "so it is presumed false".
"To the surprise of the local police officers who caught him, he was not just any offender: they had just hunted down Anselmo Sevillano, who is considered a hashish kingpin and who had been on the run since the end of March," diariosur.es reported.
The drug trafficker, from Huelva in south west Spain, had been serving a sentence of 10 and a half years in prison and two "fines" for a total of 70 million after a consignment of 3.6 tons of hashish was discovered in the Isla Cristina shipyards in August 2011.
Sevillano, who had been on the run "for several years for other reasons" was arrested in 2011 in a National Police operation in the luxurious villa in Estepona where he lived with his wife and his youngest son.
"He enjoyed several high-end cars and used dozens of cell phones, although in general he led a discreet life," it was reported.
After serving time in various prisons around the country, Sevillano (47) had enjoyed a "semi-liberty regime in a Social Integration Center (CIS) in Galicia", where he was even allowed to go out to work during the day as a driver for his lawyer.
In March he was due to attend a trial in Seville, but when he failed to "re-join" the CIS, a search warrant and capture order was issued for his arrest.
The dramatic chase started at 7.15pm in the town of San Pedro Alcántara, where a patrol from the Marbella Local Police came across a grey Mercedes C220B with a German registration plate that Sevillano was driving.
The agents did not recognise the drug trafficker, but spotted that he was using his mobile phone while he was driving, so signalled for him to stop.
However, the driver fled at high speed and, according to sources, endangered other road users, including pedestrians, as he allegedly skipped all the zebra crossings in his path.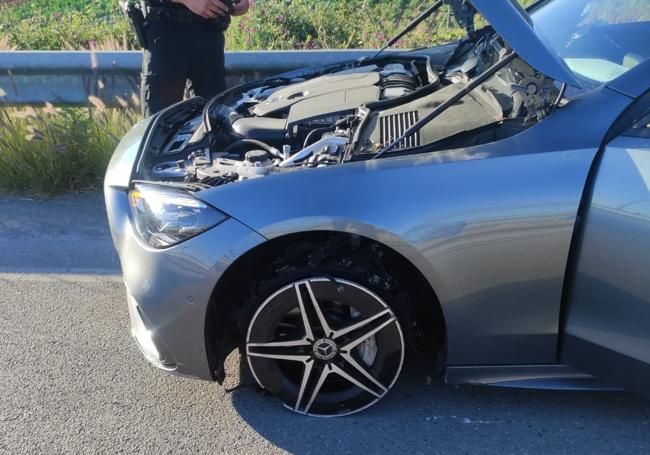 Finally, he joined the A-7 motorway in the direction of Estepona, promoting local police officers to notify their colleagues to support them in the pursuit.
The fugitive then began to zig zag on the motorway as he attempted to shake off his pursuers.
He left the motorway and travelled at high speed through an urban area, where, believing that the police had lost sight of him, he parked his car to tried to flee on foot.
However, as the patrol arrived he got back into his car, through the passenger seat. The officers got out of the police vehicle, surrounded the Mercedes and, while pointing their weapons at him, ordered the driver to get out.
As he attempted to escape one of the local policemen shot out the right rear wheel but he managed to flee, with the police following close behind.
With the tyre losing air, he joined the highway again in the direction of Estepona before damaging another wheel that started sheading pieces of tyre onto the road.
With two wheels completely destroyed, the fugitive abandoned the car to flee on foot but was finally captured by the local policemen as he ran through a briar patch.