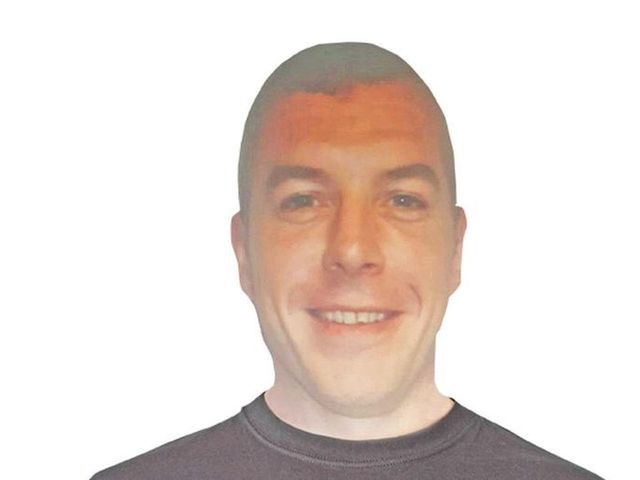 Notorious killer 'exposed himself' to female member of Mountjoy Prison staff
• 5h ago
A notorious killer is under investigation for exposing himself behind bars to a female member of prison staff.
Evil Stephen Penrose, 40, was caught on camera committing the sex act as the warder went by his open cell door.
It is understood the officer made a formal complaint to Gardai and now a full investigation is underway.
Penrose, the wayward son of a garda, is regarded as one of the most violent and difficult prisoners being held in Mountjoy Prison.
He was convicted of murder two years ago and is serving a life sentence for the brutal killing of his friend Philip Finnegan (24) in August, 2016.
He abducted Finnegan and stabbed him to death several times in a row over drugs before burying him in a shallow grave in Rahin Woods, outside Naas, Co Kildare.
The body was found by a man out walking his dog three weeks later.
During his time in custody, Penrose has attacked and threatened to kill a number of prison staff.
He was also kept in isolation for a long period after receiving death threats from other inmates – namely Kinahan cartel members and the Dundon brothers .
A senior Mountjoy source said the latest incident occurred three weeks ago.
He said: "A female warder was passing his cell and he exposed himself to her. He didn't realise but the whole incident was caught on camera.
"He committed a sex act in front of her and she has rightly now reported the incident to the Gardai.
"A full investigation is now underway and hopefully he will be charged.
"This guy is nothing but trouble and everyone hates him from the staff to other prisoners."
It is believed the warder involved was angry and upset by the incident.
The source added: "She is a very strong woman and is determined not to let a thug like Penrose get away with this type of behaviour. Everyone here is supporting her.
"Some of these criminals think they can do whatever they like."
The Irish Prison Service said it does not comment on individual prisoners.