'UNJUSTIFIABLE' |
IT worker avoids conviction after punching woman in jaw in 'trivial' pub argument
Lucan man Hughes Foucart (51) had been at a friend's birthday party when he got into a dispute with the woman's group and spilled a drink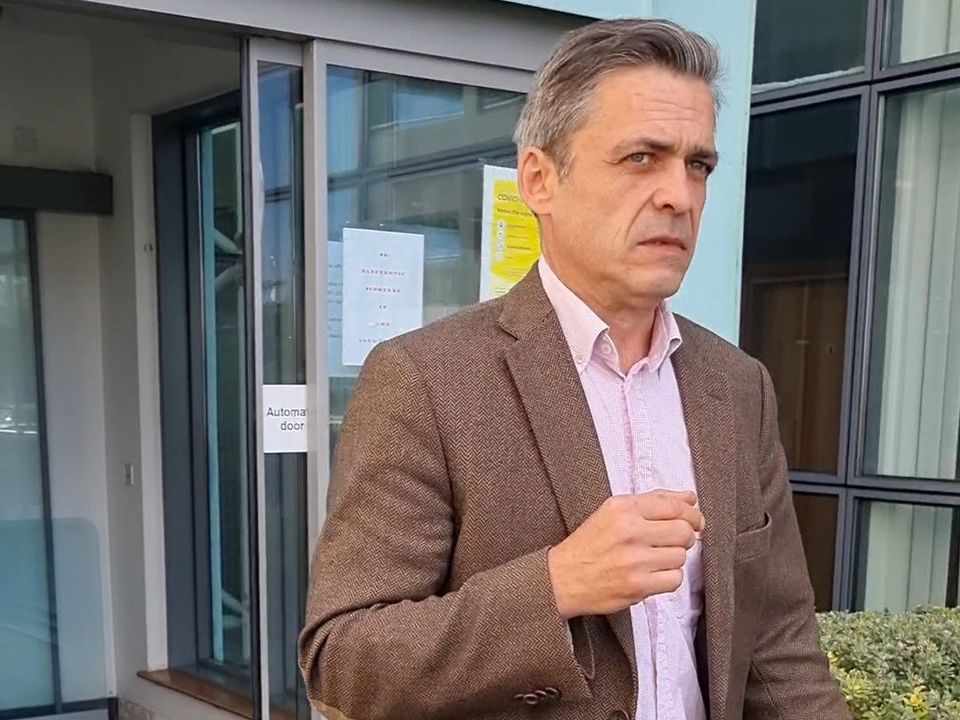 Wed 3 May 2023 at 06:30
An IT worker punched a woman on the jaw when he lost his temper in a pub row that started over something "trivial" but escalated.
Hughes Foucart (51) had been at a friend's birthday party when he got into a dispute with the woman's group and spilled a drink.
His defence said he may have been trying to hit someone else when he "unjustifiably" punched the woman, leaving her face swollen and bruised.
Judge Ciaran Liddy adjourned the case for a restorative justice programme report. He said he would strike the charge out, leaving the accused without a criminal record, if the report is positive.
Foucart, of Arthur Griffith Park, Lucan, pleaded guilty to assault causing harm to the woman at O'Neill's pub, Main Street, Lucan on June 17, 2022.
Garda Sergeant Maria Callaghan said the victim was with friends in the smoking area when Mr Foucart came out and got into a verbal dispute with the people she was with, knocking over a drink.
Mr Foucart lost his temper and punched the woman on the side of the jaw.
The victim and accused were strangers to one another. The dispute had been with another person in her company. Mr Foucart had no previous convictions.
The accused had got into a dispute that was so trivial he did not even remember what it was about, his solicitor said.
Mr Foucart was pushed by this person, not the victim, and injured his own wrist before the assault took place.
He "may have been trying to hit somebody else" but he accepted there were "no circumstances where striking a woman is justifiable".
Mr Foucart worked long hours and did not regularly drink or go to pubs but "overindulged" on the night and his memory was "blurred by alcohol".
The defence asked the judge to leave his client without a conviction as his family lived outside Ireland and he needed to be able to travel.
It was an "unusual, isolated incident" for Mr Foucart.