FEARS |
Gardaí who faced Gsoc probes tell of 'grave concerns' personal data leaked to criminals
Worried officers seek urgent investigation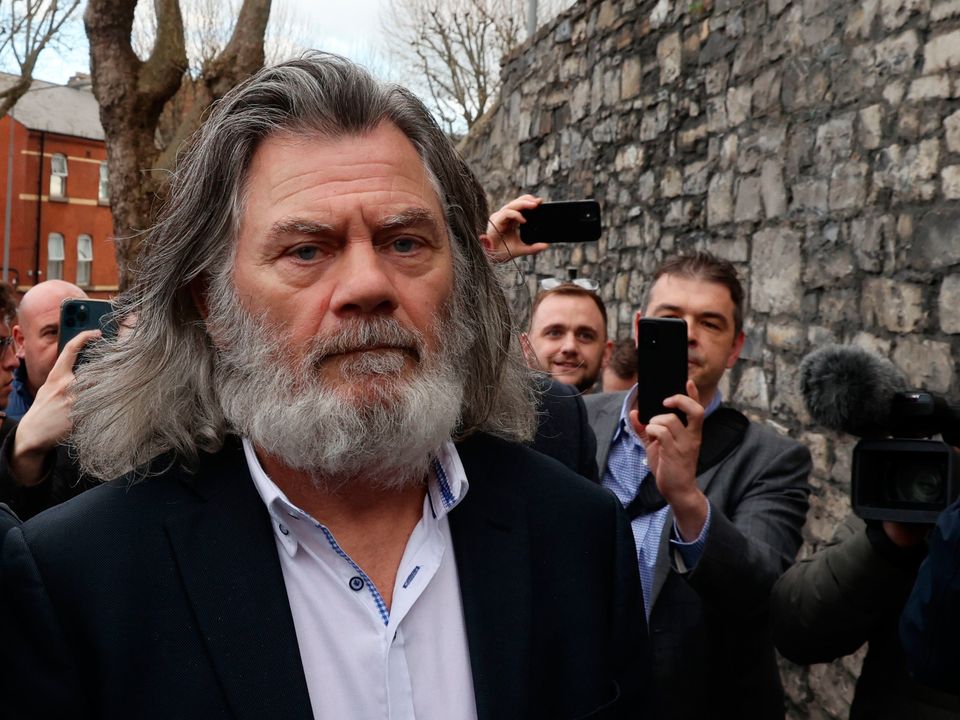 Today at 08:30
Rank-and-file gardaí who were subjected to Gsoc investigations have expressed "grave concerns" their personal data may have been compromised and shared with criminals.
Garda representatives across the country have been "inundated" with calls from worried members seeking an urgent investigation to establish if their confidential information was leaked.
They want this done "without delay and as a matter of the utmost urgency".
It follows the resignation of a senior Gsoc investigator after he is believed to have attended a private party thrown for Gerry 'The Monk' Hutch. This followed Hutch's acquittal for the murder of drug dealer David Byrne at the Regency Hotel over three weeks ago.
Two other men convicted in relation to the Regency attack will be sentenced today.
Taxi driver Paul Murphy (61) and builder Jason Bonney (52) were convicted by the non-jury Special Criminal Court of their roles in facilitating the killing of Byrne, who was gunned down in the notorious gangland attack at a boxing weigh-in seven years ago.
Murphy, of Cherry Avenue, Swords, and Bonney, of Drumnigh Wood, Portmarnock, assisted the gunmen by driving two of the getaway cars that helped them escape.
Separately the Garda Ombudsman official, who was involved in a number of highly sensitive investigations including the Byrne murder, was arrested for questioning last week by detectives from the National Bureau of Criminal Investigation (NBCI).
The official, who is in his 60s and a former police officer in another country, was detained as part of a corruption inquiry centred on the alleged leaking of sensitive information to the Hutch crime gang.
He was released last Friday and gardaí said a file is now being prepared for the DPP.
The investigator has since gone into hiding amid fears for his safety after the revelations.
A senior member of the Garda Representative Association (GRA) told Independent.ie that rank-and-file gardaí have "lost all confidence" in the watchdog that was set up to police their behaviour.
Declan O'Carolan, the GRA representative in the Dublin Northern Division, added that gardaí are demanding an immediate investigation to establish what information, if any, was leaked about them.
"I have represented several gardaí who were under investigation arising out of complaints made to Gsoc by people connected to organised crime in the Northern Division," said Garda O'Carolan.
"I have been inundated with queries from members who are seriously concerned by the recent revelations involving a senior Gsoc officer.
"They have expressed grave concerns their private data, as well as sensitive information about past and current investigations, could have been leaked to organised crime groups. Colleagues all over the country are also expressing the same concerns. There is no doubt that confidence has been lost in the current system of garda oversight."
The GRA representative said it was "no secret" that organised crime group members regularly make complaints to Gsoc to prevent gardaí investigating their activities.
A source said the former Gsoc investigator's alleged attendance at the Hutch party is "not his first interaction with the Hutches".
The man's phones and computers have also been examined by specialist detectives.