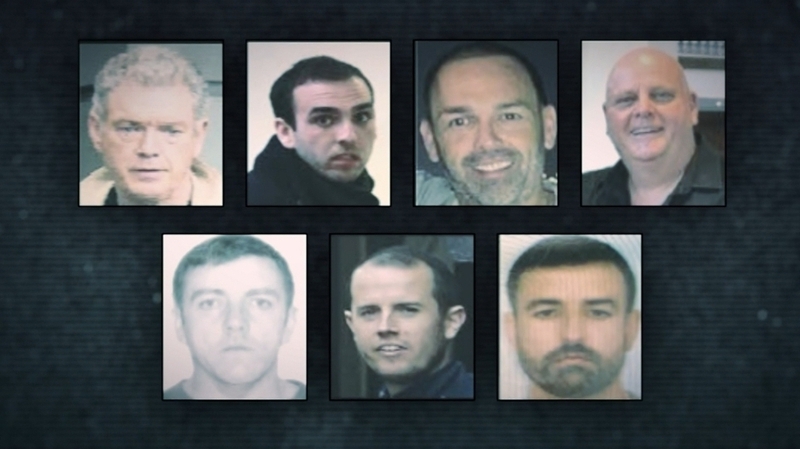 Hutch's bid to have his legal costs paid by the State adjourned to next month
• 10 May 2023
Gerard Hutch©
"DIFFICULTIES HAVE ARISEN" in the scheduling of a bid by Gerard 'The Monk' Hutch to recoup his legal costs after he was acquitted last month of the murder of Kinahan Cartel member David Byrne at the Regency Hotel, the Special Criminal Court has heard.
Hutch is seeking his legal costs and the hearing on the application, which the State is opposing, was originally listed for Friday of this week.
However, Fiona Murphy SC, prosecuting, told the non-jury court this morning that "difficulties have arisen" and asked the court to put the matter in for mention on the last week of the Easter court term, which ends on 25 May.
Ms Justice Tara Burns, presiding, in the three-judge, non-jury court, said she would not do that and instead set a new date for the costs hearing.
The judge listed the costs application for the first day of next term on 7 June.
"If any issues arise in relation to that we will notify the parties immediately. As things stand it's 7 June," she added.
Murphy said the State's replying submissions will be filed and served next week.
Ms Justice Burns said the sentence matter for the two men convicted of acting as getaway drivers during the notorious hotel attack in 2016 will stay in the list and they will be sentenced on Friday.
Last Monday, Sean Gillane SC, for the Director of Public Prosecutions (DPP), said that submissions from the defence regarding Hutch's costs application had been served on the State, that the application would be opposed and it would take no more than an hour when it was heard.
Defence barrister Brendan Grehan SC, for Hutch, said on Monday that he understood that this was "fairly well trodden territory".