'CAUTIOUS' |
Gerry 'The Monk' Hutch gave gardaí 48hrs to talk to him after Regency attack before he left for Spain
Hutch spoke to gardaí about pal Noel 'Kingsize' Duggan's murder — but they didn't ask about David Byrne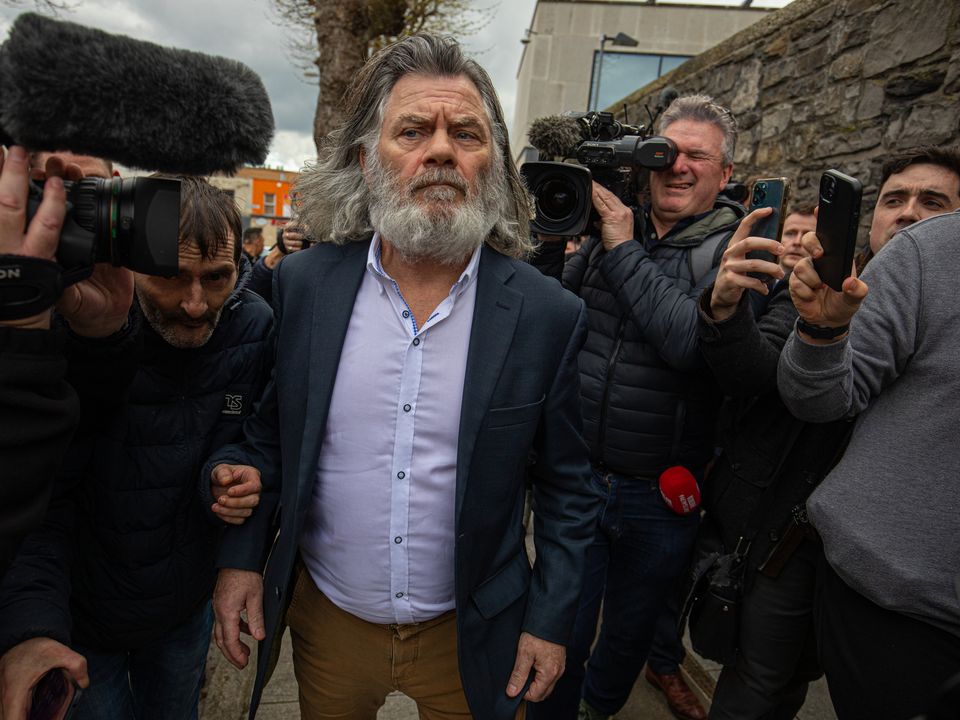 Today at 15:50
Gerry 'The Monk' Hutch wanted to help gardaí with their investigation into the murder of his friend Noel 'Kingsize' Duggan on March 23, 2016 — just weeks after the Regency Hotel attack.
It is understood Hutch (60) had told gardaí that he planned to leave Ireland but gave officers "48 hours" notice to contact him if they so wished before he left.
It is understood The Monk had received a Garda Information Message (GIM) at that time, officially warning him there was a credible threat to his life.
However, it is believed he wanted to try and assist investigators before he left the country.
The threat was levelled by the Kinahan cartel following the attempted assassination of mob boss Daniel Kinahan at the Regency Hotel by members of the Hutch gang.
While Kinahan escaped unharmed, one of the cartel senior lieutenants, David Byrne, was shot dead by members of the Hutch gang in the hotel attack.
Sources reveal that investigators probing the murder of 55-year-old Duggan did opt to speak to Hutch about the murder — which remains unsolved — before he left Ireland for Spain.
But as he was not present when Duggan was shot dead, he was not able to provide anything of evidential value in his voluntary statement.
Gardaí who interviewed him did not ask him any questions about the Regency shooting as investigators were still in the early stages of the probe, it is understood.
Since Hutch's acquittal over the Regency murder of David Byrne four weeks ago, it is believed gardaí do not have any intelligence to suggest there is an imminent threat to his life and he has not received a GIM notice warning him of any threat.
However, sources concede the Kinahan cartel would "grasp any opportunity with both hands" to murder the patriarch of the Hutch family.
However, it is understood he is still "very cautious" about his personal safety as he remains in Dublin for the time being.
"Gerry Hutch is a cautious man by nature. Best believe the Kinahan cartel would seize at any opportunity to murder Gerry and his brother Patsy," a source said.
Noel 'Kingsize' Duggan, who was shot dead outside his home on the Fairyhouse Road in Ratoath, Co Meath was not in any way considered a serious organised criminal by An Garda Síochána and it is believed he was targeted because of his longstanding friendship with The Monk.
Gardaí say Duggan was "something of a tragic causality" in the Hutch/Kinahan feud and that he was in no way involved in the feuding, which dramatically escalated in the aftermath of the Regency Hotel attack.
It emerged in 2021 the cigarette smuggler had left an estate in Ireland valued at just €91,000.
He was considered by gardaí as an "ordinary, decent criminal".
Duggan's own criminality was understood to have been almost exclusively connected to the smuggling of cigarettes.
He was not thought to have been involved in the drugs trade and, while he lost his life in a gun attack, he had never been linked with gun crime or armed feuds.
Although Duggan was believed to have earned vast sums of money from his lucrative cigarette smuggling activities, his will, which went to probate on August 20, 2021, shows a pre-tax value to his estate of €95,721.