CHARGED |
Two men in court after allegedly swapping booze for child's underwear and indecent pics
Niall Cullen (39) and his pal Kris Mervyn Coleman (37) have been charged with a raft of child indecency offences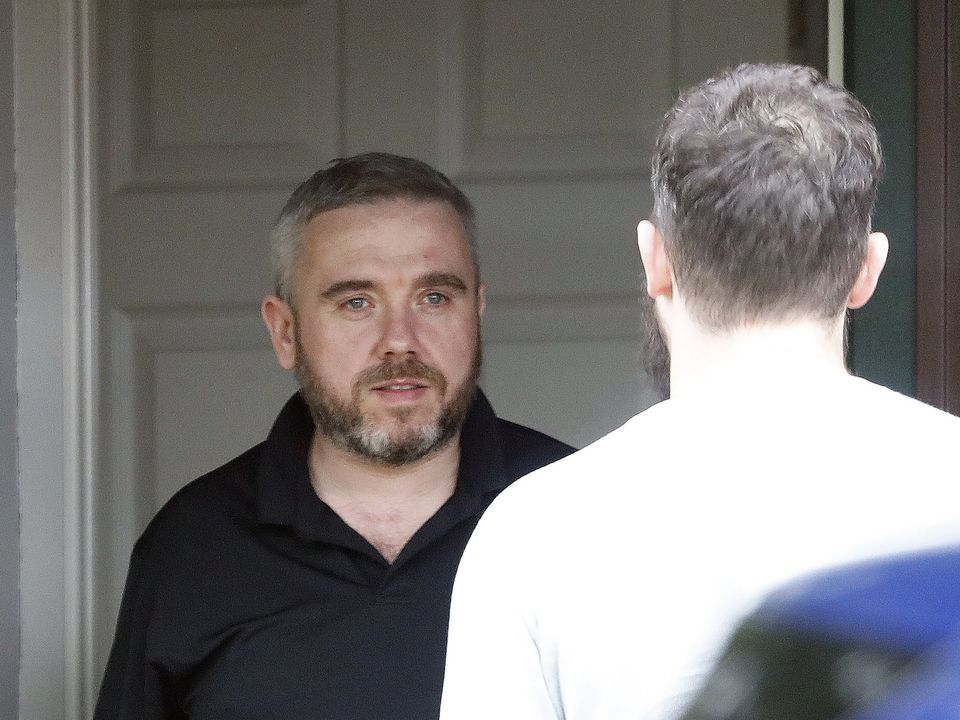 Today at 12:00
This is one of two alleged 'sugar daddies' who bought alcohol for a child in exchange for explicit images and her underwear.
Niall Cullen (39) and his pal Kris Mervyn Coleman (37) appeared at Lisburn Magistrates Court last week charged with a raft of child indecency offences.
Speaking at his home in south Belfast, Cullen said he had no comment to make but insisted he would contest the charges against him.
Cullen, from the Hillsborough Road in Carryduff, is charged with inciting a child under 13 to engage in sexual activity, facilitating the complainant to send indecent images of herself, and engaging in sexual communication with the schoolgirl.
He is further charged with purchasing alcohol for a minor, possessing indecent photos of a child, and causing or inciting the complainant to become involved in pornography.
All of the alleged offences are said to have been committed between January 2022 and May this year.
Coleman, from Thornwood in Banbridge, faces two charges each of having indecent images of the schoolgirl and buying alcohol to be delivered to a person under 18.
He is also charged with engaging in sexual communication with the schoolgirl, distributing or showing an indecent image of a child, and obstructing a police officer.
Coleman's offending is alleged to have taken place between October 2022 and May this year.
During their court appearances last week a prosecuting lawyer said: "Essentially, this case is what I think is colloquially known as a sugar daddy case."
Prosecutors say Cullen was the first to contact the 13-year-old schoolgirl via social media and it was through him that she was introduced to Coleman.
Coleman allegedly asked the girl for sexually explicit images of herself, and despite knowing her age "did nothing to stop contact".
"He claims she asked him to buy her alcohol but that was on the deal that she left her underwear in exchange with him," said the lawyer, adding Coleman also allegedly sent her videos of himself having sex with women.
The lawyer said Coleman told police during interviews the underwear request "wasn't for sexual gratification but just out of curiosity, to see how far she would go before he called her bluff".
She told the court there were concerns about Coleman committing further offences or attempting to interfere with the witness, but the defence argued "conditions akin a Sexual Offences Prevention Order could be imposed to alleviate any concerns". He said Coleman never actually physically met the schoolgirl, but instead it was a matter of "leaving stuff at a location" which was then collected.
The defence said while Coleman had admitted engaging in contact with the teenager, "he gave an account where the messaging in relation to demands became very strong, bordering on blackmail, so he felt he had no choice but to do what he had been asked to do in relation to certain requests made of him".
about:blank
Coleman was bailed with certain conditions, including handing over the passwords and PIN codes to all of his electronic devices.
Granting the same bail to Cullen, the case was adjourned until June 5.