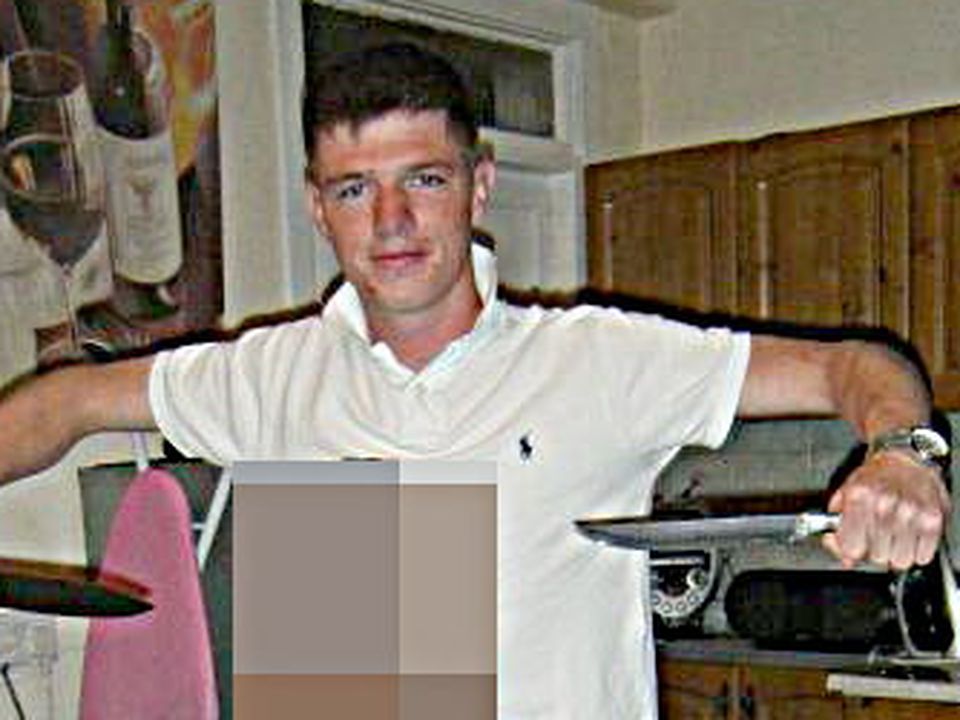 Criminal with 100 convictions says he's single and 'looking for a girl'
 • Yesterday 11:56
Dublin criminal Ian 'Mad Dog' Maloney, who says he regrets his life of crime, has told his Facebook followers he is "single" and "looking for a girl".
Maloney, who was once an enforcer for gangland killer 'Fat' Freddie Thompson, earned his nickname through a series of violent crimes that saw him rack up around 100 convictions.
He has previously described his life of crime as "a mug's game" and has apologised to his victims in previous social media posts.
He is now busy writing and selling copies of his poetry to raise money for sick children but in a recent update has put himself out there as a "great cook" and a "big cuddler".
In a Facebook post that he quickly deleted, he wrote: "Single…. I am looking for a girl, I am 36 I like Poetry, I come with a house, I am a great cook, I will give you breakfast in bed every morning."
He adds: "And I will serve you your dinner every evening, I am a big cuddler, I like watching Netflix while enjoying a nice glass of wine and having some ice-cream and strawberries.
"I love to Spoon and I like being the big spoon so if my little spoon is out there hit me up, but there's a catch you will have to do my washing."
He added some laughing face emojis and the hashtags #thejoysoflivingalone #banter #tgifridays
'Mad Dog' previously revealed how he left a life of crime behind after spending years behind bars as he believes he "needs to give something back" through his poetry.
He has written book entitled 'Wrong Doing', which states that Maloney left school at an early age, "and after a bad experience in life he turned to crime".
'Mad Dog' served a number of lengthy prison cells, including a 12-year sentence for the armed robbery of Paul Sheeran Jewellers in Dundrum Town Centre in September 2008.
While serving that sentence he was also given a prison sentence for assaulting Joey O'Brien in Charlie's Restaurant, Dame Street, on January 4, 2009.
He previously worked as an enforcer for 'Fat' Freddie Thompson and was involved in the Crumlin-Drimnagh feud and other feuds in the late 2000s and early 2010s.
He was also suspected of involvement in a feud which saw a number of petrol bomb attacks and shootings in the Crumlin area
He was suspected of targeting two brothers who are close pals of UFC fighter Conor McGregor as part of the feud.
However, he has since apologised, writing on his Facebook page, "for all my wrongs in life, all the heartache and pain I caused over the years, I am sorry I hope yous find it in yourselves to forgive me".
"And I can't stop people from doing bad but I can stop myself, but I will pray for them and hope everything works out for them in life. But all I can say is don't do it!!!!"
Maloney previously wrote on his Facebook page that while everyone is "entitled to there (sic) own opinion, the good the bad and the ugly, publicity is publicity, and it's for a good cause".
"I was around the block and back and wore every size t-shirt, did it all," he has written.
"I have no regrets in life, but when I look back on my life and ask myself was it worth it the answer is no, waste of good talent.
"That life is a mug's game, it's a true saying you have no friends in that game, your only as good as your next wage. I am changing my life for my kids, they mean the world to me, it's never too late to change, and I will set by example."
Maloney added that he wanted to thank everyone for their support as it "means a lot for the children at Our Lady's Children Hospital".
He adds: "I will take this opportunity to apologize to all the people I caused heartache and pain over the years, after my brother's death I went down a bad road.
"I am not using this as an excuse, but if that never happened my brother I don't think I would of turning to crime at that high level, I am not preaching but I just want to make things right.
"And I would love to help kids from making the same mistakes as I did, thanks again for your support I wish yous (sic) all well, kindest regards.
Crediting his four children for helping him to change his ways, and who "made me the man I am today" Maloney has dedicated himself to selling copies of his poetry to raise money for sick children.
On the back cover of his new book that features an image of a man walking hand-in-hand-with four children, Mad Dog has written how the "universe tested me and gave me a tragedy that burned everything I knew to the ground".
"Somehow I learned to hold my breath as I made my way through the smoke that lay in its wake and I kept going," he adds. "I grew something beautiful from the ashes that were left behind."
He then encouraged his followers to buy the book that costs "€12.99 for collection, and €15.00 to be posted".