EXPOSED |
Face of rapist who worked in Dublin acupuncture clinic while hiding convictions
Liu was jailed for seven years in England in 2016 after raping and sexually assaulting patients at two separate Chinese health centres in London.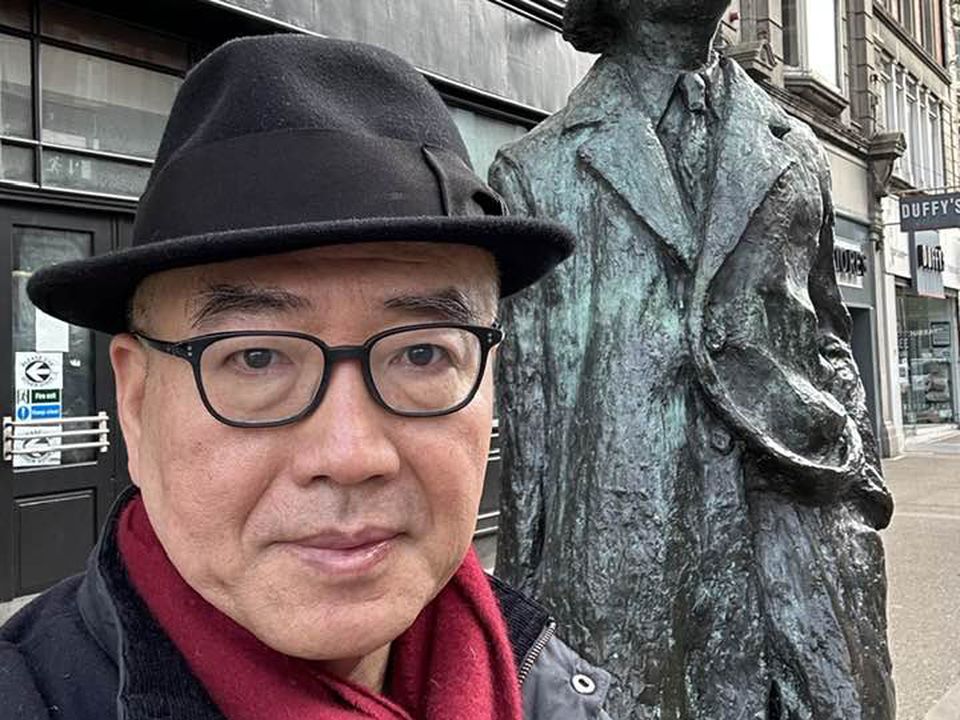 Today at 21:22
This is the Chinese medical practitioner and acclaimed poet jailed for raping and sexually assaulting patients in the UK before moving to Ireland where he treated unsuspecting patients under a fake name until he was arrested by gardaí two weeks ago.
Hongbin Liu (60), who is originally from China but has lived in exile since 1989, told the Sunday World yesterday that he maintains his innocence in relation to his sex convictions despite pleading guilty to all of them.
He also said he was unhappy with how he was treated while in garda custody and claimed he frequently urinated in his trousers while handcuffed when gardaí took him to hospital.
Liu, who has previously been feted for his poetry and freelance journalism while living in exile from China following the Tiananmen Square protests, was jailed for seven years in England in 2016 after raping and sexually assaulting patients at two separate Chinese health centres in London.
Police said Liu, who performed acupuncture, massage, and other therapies, "preyed on the vulnerabilities of his patients" as he carried out the string of attacks.
He was placed on the sex offenders register and banned from working as a therapist as part of his sentence.
https://dc4638ab2cc5f4a6b9203b72916b3cd9.safeframe.googlesyndication.com/safeframe/1-0-40/html/container.html
However, he recently got a job at an acupuncture centre in Dublin city centre, where he used the name Harry Liu before being arrested by gardaí for failing to register as a sex offender while living here.
A colleague at the centre told the Sunday World this week that they were also unaware of Liu's history when they hired him and he did not inform them he had raped and sexually assaulted patients.
'He didn't tell anything [about] this and [just said] he was looking for a job in Dublin.
She said he had been working at the centre for around three weeks and was popular with customers before gardaí arrived at the business at the end of last month to arrest him.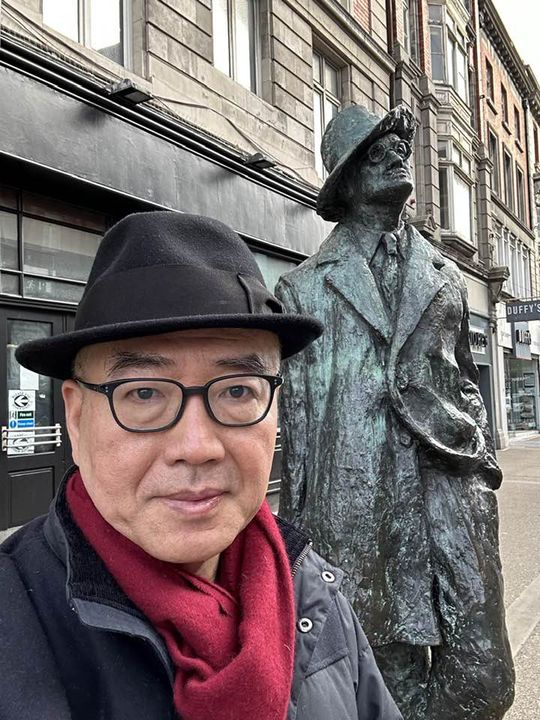 "It was a surprise, you know. We didn't know what was happening. The police explained to us privately [afterwards]."
He pleaded guilty at Dublin District Court on Monday to failing to notify gardaí of his details under the Sex Offenders Act.
Liu told the court he came here to "take the opportunity to see Dublin, a great city of literature" and claimed he did not know he was required to notify the gardaí here of his registration.
"I have a conviction in the UK for a sexual offence but I have always maintained my innocence," Liu claimed, despite the fact that he pleaded guilty to multiple sexual offences in the UK.
"If I knew I was required to register with the police, I would have done so."
He also claimed he wasn't trying to hide his identity as Harry was his professional name. He pleaded guilty and was given the Probation Act and said he was returning to the UK.
Speaking to the Sunday World yesterday Liu once again claimed he had not committed any crime despite his guilty pleas.
"I have consistently maintained my innocence and have not committed any crime."
Our reporter asked him a number of times to clarify how he was maintaining his innocence despite pleading guilty but he was unable to do so.
He said he wet himself after he had been brought to hospital with high blood pressure while under arrest in Dublin.
"Due to my prostate issues, I frequently urinated and wet my trousers while handcuffed, which caused deep bruises on my left wrist. The communication from the garda was inadequate. Upon returning to the station, I made a verbal complaint about the degrading treatment.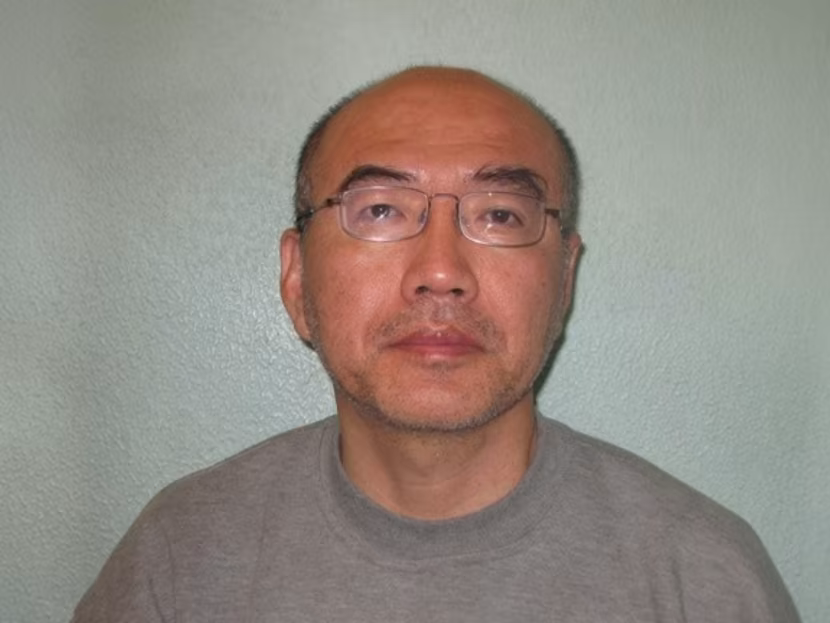 "A sergeant asked me to sign a paper stating that I agreed to be taken to the hospital, which I refused as I knew it was a ploy to extend my detention."
He told the Sunday World he came to Ireland because of our literary heritage.
"I have a deep appreciation for the warm and friendly people of Dublin and the city's rich literary heritage, with authors like James Joyce, WB Yeats, Samuel Beckett, George Bernard Shaw, and Oscar Wilde. However, I have also had some unpleasant experiences there. I hope you understand how I feel."
His colleague in Dublin said customers did not make any complaints about him while he was working here in recent weeks.
"Most customers were treated by him and most people found he was good. There were no complaints. Even since he went back to England some customers have asked 'where's Harry he's very good'. They said he balanced their emotions, was good for treatment, and was good talking, very nice."
Despite his claims of innocence in relation to UK sex offences, Liu pleaded guilty to one count of rape, one count of assault by penetration and two counts of sexual assault, at Wood Green Crown Court in London.
Police first launched an investigation into Liu in the UK in February 2015 after a woman was raped by him at the Chinese Traditional Medicine Centre in Haverstock Hill in Camden, north London.
When the woman arrived her usual therapist wasn't working, so she agreed to see Liu for an acupuncture and massage consultation.
Twisted Liu then raped and assaulted her. The woman, who was aged in her 40s, immediately went to police to report the attack,
The following month two more women came forward to say they had been sexually assaulted by him at the Shu Jun Healthcare Centre on Wells Street, in Westminster.
One of his victims told police officers that while Liu was giving her a massage she believed he took a picture of her with his phone, but cops were unable to recover the photos.
Detective Constable Jane Tunnicliff, of the London Metropolitan Police Sexual Offences, Exploitation and Child Abuse Command said: "This is a man who betrayed the patient-doctor relationship. Dr Liu preyed on the vulnerabilities of his patients."
Liu has lived in the UK in exile from China since 1989. He is originally from the city of Qingdao in China and said his father had been arrested and executed during the Cultural Revolution in China.
Liu later became a poet critical of the government and said he was forced to leave China after posting poems around Tiananmen Square around the time of the student-led protests which led to the infamous Tiananmen Square massacre.
He returned to China in 1997 but was arrested and expelled.
As well as writing poetry he also worked as a freelance radio journalist and was featured by groups, including the Committee to Protect Journalists, Index on Censorship and Human Rights Watch.