Fears for N7 burglary gang crash garda's safety if identified when charged
Concerns grow in force over reprisals by pals of criminals who died in smash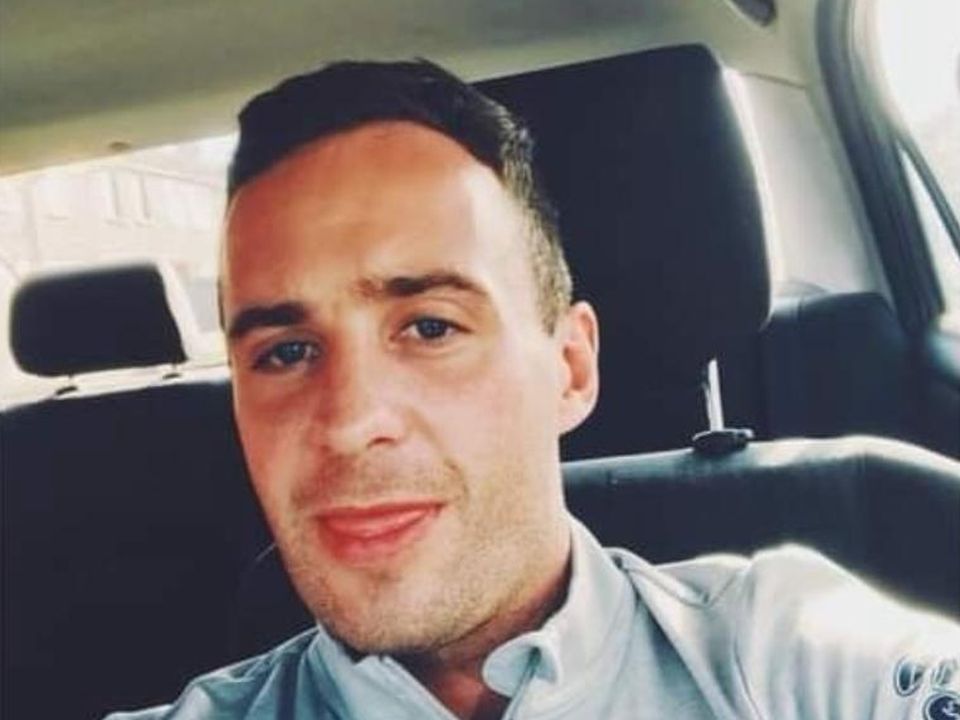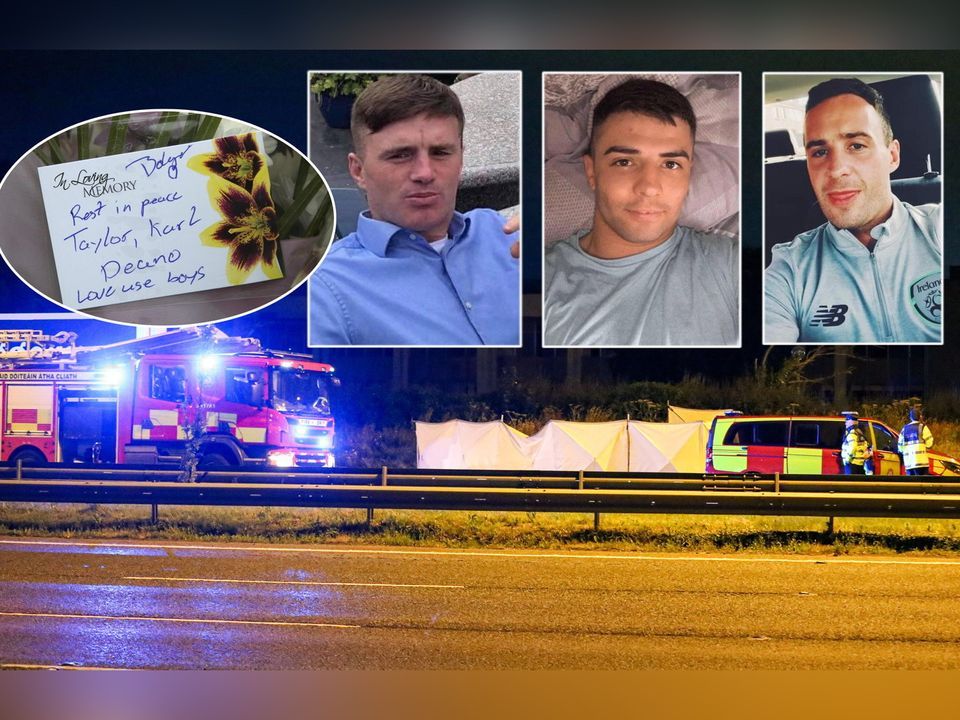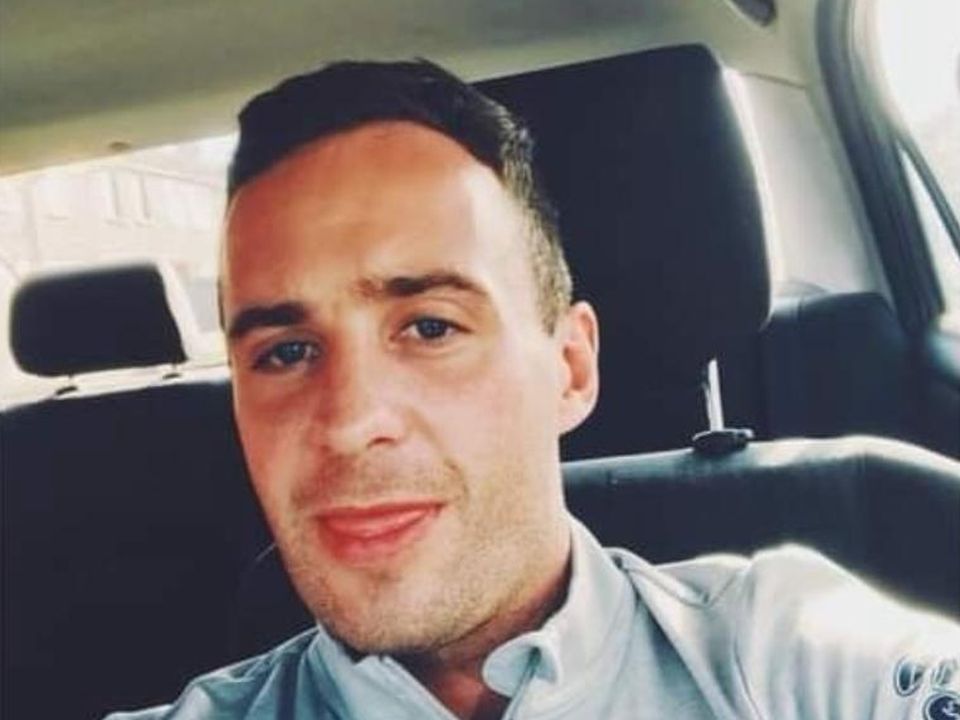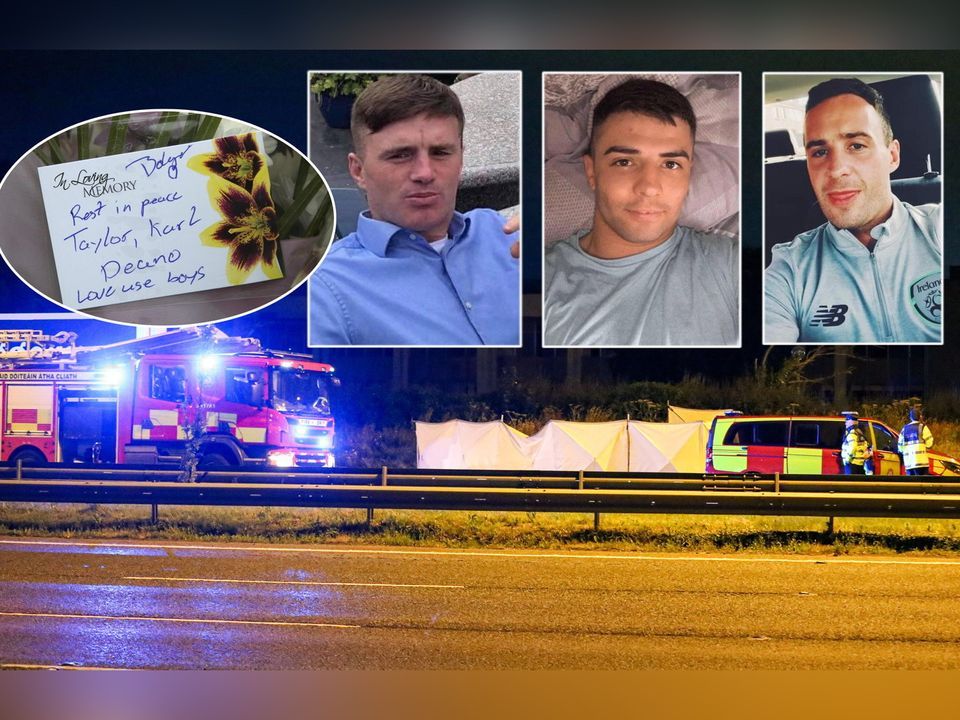 Yesterday at 16:15
Colleagues of a garda facing charges over the N7 crash in which three members of a notorious burglary gang died fear his safety may be at risk from criminal associates of the deceased if he is publicly identified when charged.
Prolific criminals Dean Maguire (29), Karl Freeman (26) and Graham Taylor (31) were killed instantly when their BMW vehicle burst into flames following a head-on crash with a truck between Citywest and Baldonnel, Dublin, on July 7, 2021, while they were driving on the wrong side of the road.
The Garda Ombudsman confirmed earlier this week that the officer, who was involved in a preceding pursuit, will now face charges arising from his driving on the night.
It's understood the charges considered by the DPP after a file was submitted by Gsoc included endangerment – where a person is suspected of recklessly engaging in conduct which creates a substantial risk of death or serious harm to another – and dangerous driving.
The exact nature of the charge or charges facing the garda is not yet known, but both these offences can arise outside of the exemption available to gardai.
Under section 87 of the Road Traffic Act 2010, gardai can claim an exemption from road traffic rules where they are driving in the course of duty and do not endanger the public.
Garda colleagues, angered at what they perceive as the persecution of a colleague for doing his duty, have already raised more than €45,000 to support him. He has since been transferred out of Tallaght Garda Station.
Establishing a fundraiser online on Thursday, the GoFundMe page's administrator wrote: "This was set up to support our 'M' [Tallaght Garda district] member who is facing serious charges as a result of doing his duty as he did every day since starting his career."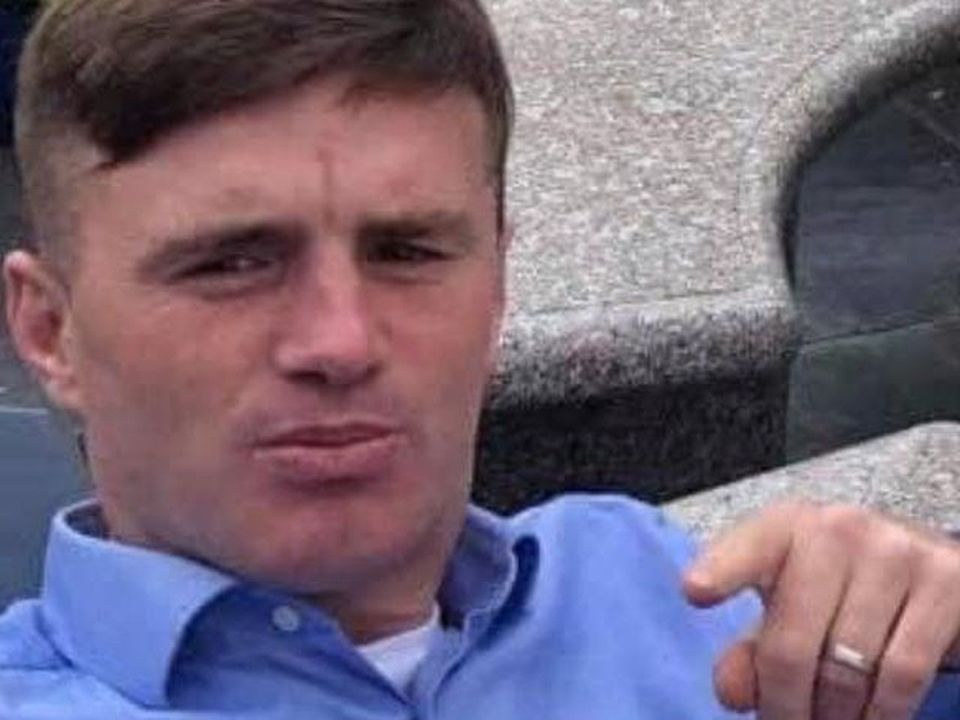 Separately, a source said there are genuine concerns within Garda ranks over the effect of the disclosure of the garda's identity when he is charged.
"These men were serious criminals with very serious criminal associates," a source told the Sunday World.
"There is very real fear amongst this officer's colleagues that once his identity is publicly disclosed, his security will be at risk.
"And why? He was part of a pursuit … he was doing his job and reacting to an unfolding situation on a split-second basis."
All three deceased men, who had a combined total of over 200 convictions, were known to gardai and were believed to be key figures in a burglary gang that was linked to 'Fat' Andy Connors – a crime gang leader who was shot dead outside his home in Saggart, Co. Dublin, in August 2014.
Some of their past crimes involved high-speed chases during which cars were driven into oncoming traffic to try to evade gardai.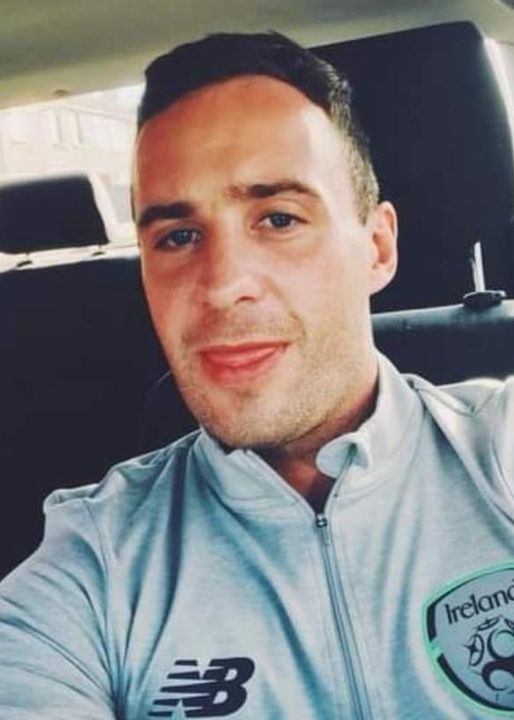 Their bodies were inside the BMW 3 Series when it burst into flames after hitting the truck in Rathcoole at 11.40pm on the Wednesday night.
Karl Freeman (26) had in 2017 been described as a "menace to society" while being jailed for his role in an aggravated burglary of a 77-year-old woman at her home in Co Wicklow.
She was threatened and robbed of items such as her wedding ring when masked men broke in at 2am. The woman was so terrified by the episode that she never returned to her home.
Graham Taylor (31) was jailed in 2019 after leading gardai on a chase during which he drove at 120kph in a 50kph zone.
He drove on the wrong side of the road, in the wrong direction around roundabouts and into oncoming traffic during the June 2016 incident, forcing other motorists to take evasive action.
He had amassed 121 previous convictions, including 11 for dangerous driving and others for burglary, handling stolen property, criminal damage and assaulting a garda.
Dean Maguire (29) had been described as being part of "a highly sophisticated, organised crime gang".