10,183 views Premiered Feb 26, 2023 УКРАЇНА
The history of Russia, be it the Russian Empire, the Soviet Union, or Putin`s authoritarian state, – is the history of crimes. Crimes against humanity, freedom, and progress. But good always triumphs over evil and we will win this war. To know more about the dark and violent reality of Russia we launch a new project "RUSSIAN CRIMES". We speak about dozens of their atrocities the world must not forget. By the way, it is too easy to collect them, as most of Russian history is about invading, killing, looting, and losing. Our second episode is about 2014 – Russian annexation of Crimea and anti-terroristic operation in Donbas. 00:00
===============

#Putin #Russia #Documentary Since Vladimir Putin's invasion of Ukraine began, the team at The National has been closely monitoring the Russian president's speeches and propaganda. In this special documentary, CBC's Terence McKenna traces his threats and examines the influence of his closest advisors to uncover what's behind Putin's endgame.

160,619 views May 13, 2023
Subscribe to The National: https://www.youtube.com/user/CBCTheNa…
=============

=============

============
Conquering landmines…

=============
15th May 2023
UK gov says it plans to start training Ukrainian pilots this summer with a view to giving Ukraine F-16s planes further down the line 
https://gov.uk/government/news/pm-welcomes-president-zelenskyy-to-the-uk-ahead-of-anticipated-ukrainian-military-surge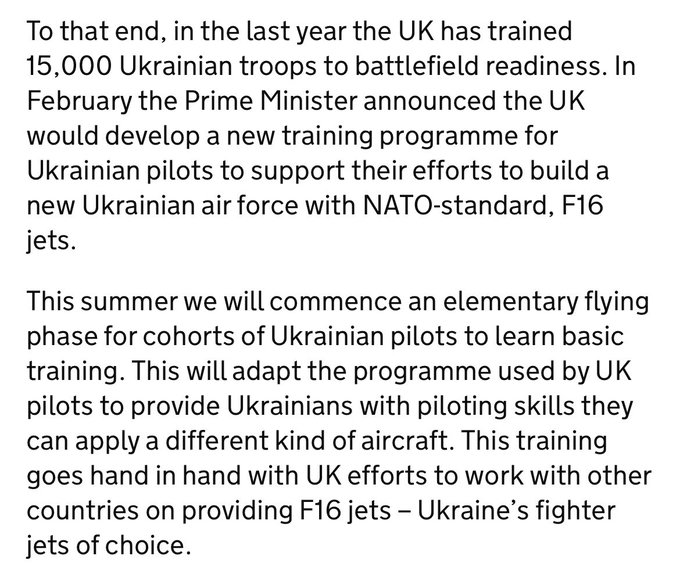 Ukrainian President Volodymyr Zelenskiy during a visit to the Vatican presented Pope Francis a soldier's bulletproof vest painted with an image of the Madonna and asked him to back Kyiv's peace plan https://reut.rs/3o6eZNQ
=============
15th May 2023
The unannounced visit comes days after the United States accused South Africa of secretly providing arms to Russia.
South African Military Delegation in Moscow for 'Combat Readiness' Talks
The commander of South Africa's ground forces is in Moscow for talks on improving combat readiness, Russian news agencies said Monday,
=============

14th May 2023
It was another powerful day for our defense, for our international positions. I thank Mr. President Frank-Walter Steinmeier, Mr. Chancellor Olaf Scholz
and the German  people for the powerful defense package, for their leadership in defending lives from Russian
==============
15th May 2023
The UK Prime Minister's warm welcome of the Ukrainian President on British soil Ukraine's President Volodymyr Zelenskyy visits London and meets with British PM Rishi Sunak today.