2024: US and elections; let's be prepared this time
RUSSIA's  "IRA"  Internet Research Agency, Prigozhin go back to 2015

===========
DRIVE FRANCE OUT OF AFRICA. RUSSIA THE DRIVER AGAINST COLONIALISM

===========
106,790 views May 2, 2023
Former World Chess Champion Garry Kasparov sat down with Forbes Assistant Managing Editor Diane Brady at the 2023 Milken Institute Global Conference to discuss topics from Russia's invasion of Ukraine to the growing concern over artificial intelligence. Subscribe to FORBES:
https://www.youtube.com/user/Forbes?s…
==============
18th May 2023
Those who argue that Russian President Vladimir Putin should be allowed to keep parts of Ukraine should meet the survivors of his atrocities. They know firsthand the horror of life under Russian occupation.
Opinion | The survivors of Putin's atrocities have a warning for us
Why eastern Ukraine can't be left in Putin's hands.
===========
17th May 2023
Revealed: Vladimir Putin's secret Black Sea bunker
https://businessinsider.com/revealed-vladimir-putins-secret-black-sea-bunker-russia-kremlin-palace-2023-5?utmSource=twitter&utmContent=referral&utmTerm=topbar&referrer=twitter
via
businessinsider.com Revealed: Vladimir Putin's secret Black Sea bunker New diagrams of an underground doomsday complex on the Black Sea expose the Russian leader's obsession with survival. ==============
Mikhail Khodorkovsky Retweeted
The Geneva Summit for Human Rights and Democracy
17th May 2023
"I am a politician by accident. But I was always meant to be a mom." – Anastasia Shevchenko (
), first dissident convicted under Russia's "undesirable organizations" law, profiled in Oscar-shortlisted film "Anastasia" #GenevaSummit2023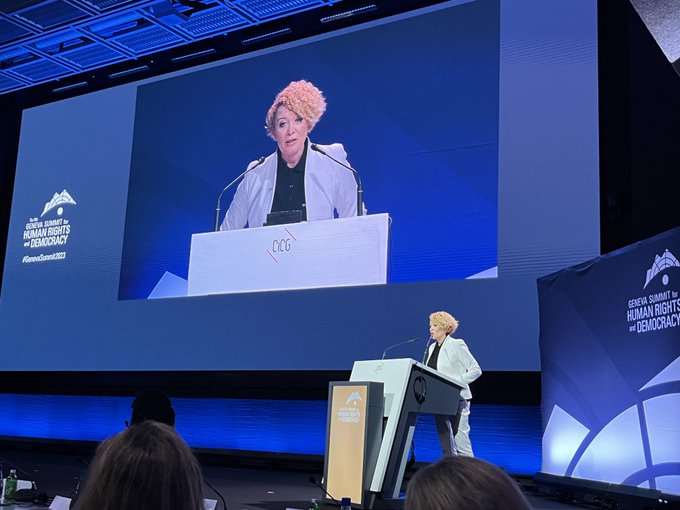 The political regime in Russia is highly personalized, so if Putin were to leave, that would mean a complete change of the regime. We, in opposition, are getting ready for when this happens.
==============
17th May 2023
JAILED FOR SPEAKING THE TRUTH Russian journalist Maria Ponomarenko has arrived to  penal colony IK-22. She will serve 6 years in prison for spreading "fake news about the  army." Her crime? She told the truth:  bombed the Mariupol Theater , killing hundreds of…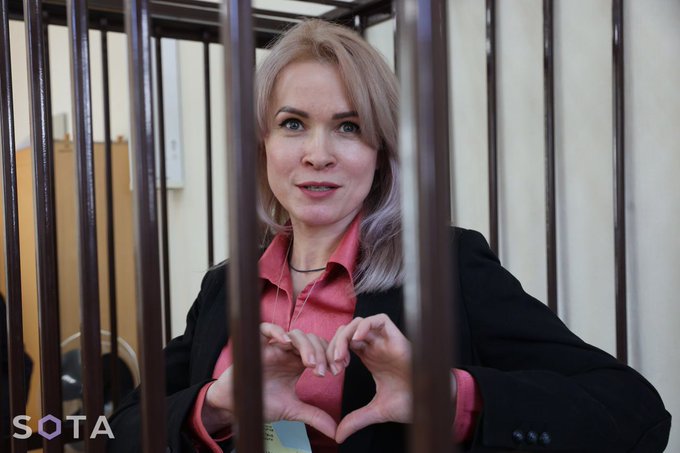 18th May 2023
It's now 448 days since the invasion of Ukraine and yet Russian state TV is still peddling this lie
============
18th May 2023
Torture, rape and execution: #Wagner PMC mercenaries bring back to Russia brutality from the war Watch the FULL version here
=============
18th May 2023
FSB agents and police officers reportedly visited several Crimean Tatar activists in person to warn them against holding demonstrations.
themoscowtimes.com Crimean Tatars Warned Against Protesting on Anniversary of Stalin-Era Deportations – Activists Russian authorities warned the Crimean Tatar ethnic minority against protesting on the anniversary of their deportation under Stalin, the advocacy group Crimean Solidarity said. =============
In his final word ahead of his sentencing to seven years in prison, Krieger decried Russian President Vladimir Putin, his war on Ukraine and the security agencies he oversees, while calling for victory for Ukraine.
Opposition Activist Mikhail Krieger's Final Statement to Russian Court
Russian opposition activist Mikhail Krieger was sentenced to seven years in prison Wednesday on charges of "justifying terrorism" and
=============
18th May 2023
Crimean Railways said in a statement the derailment was caused by "interference from outside persons."
themoscowtimes.com Crimea Railway Blast Derails Russian Train – Reports A Russian freight train carrying grain derailed in annexed Crimea early Thursday in what some media accounts described as an explosion.
18th May 2023
Prigozhin has accused the Russian army of pulling back north of the Bakhmut. "Unfortunately, units of the Russian Defence Ministry have withdrawn up to 570 metres to the north of Bakhmut, exposing our flanks," he said.
https://news.sky.com/story/ukraine-
===========
Ukrainian Community in Ireland Retweeted
18th May 2023
Ireland, alongside Iceland, Japan and Ukraine, marked its official entry into the Cooperative Cyber Defence Centre of Excellence (CCDCOE). #Cybersecurity #Defence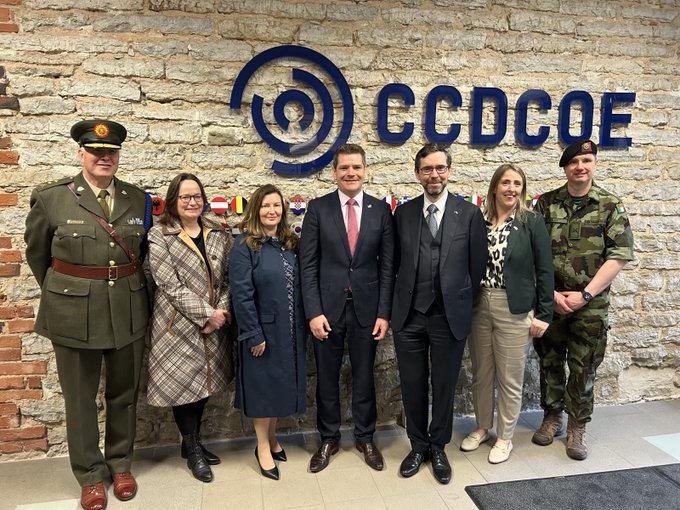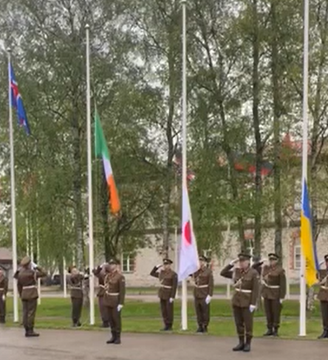 18th May 2023
Today, on May 18, Ukraine honors the memory of the victims of the deportation of Crimean Tatars and celebrates the Day of Remembrance of the victims of the genocide of the #CrimeanTatar people.  Serhiy Nuzhnenko/RadioSvoboda.org 1/3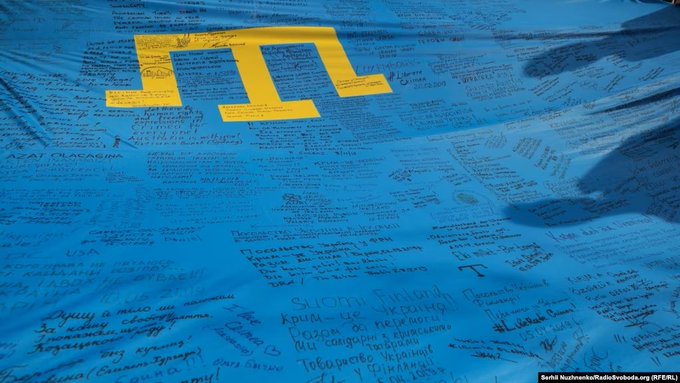 ===============

Whether it is Stalin or Putin, the persecution and oppression of both the Ukrainian and Crimean Tatar people continue.
Quote Tweet
Ambassador Bridget A. Brink

@USAmbKyiv
18th May 2023
Russia has sought to wipe out Crimean Tatar culture, heritage, identity, and memory. On Day of Deportation of Crimean Tatars, the United States stands with Ukraine and with Crimean Tatars. Crimea is Ukraine.
============
KIU • Russian Officers killed in Ukraine 
18th May 2023
"In 2014 he took part in the first Ukrainian war." Major Краснокутский Максим Владимирович (Krasnokutsky Maxim Vladimirovich) from the 291st Guards Motor Rifle Regiment of the 42nd MRD, Borzoy, Chechnya, was killed in Ukraine. H/t
https://gzt-sv.ru/news/197296-imena-geroev-svobodnentsev-prisvoili-luchshim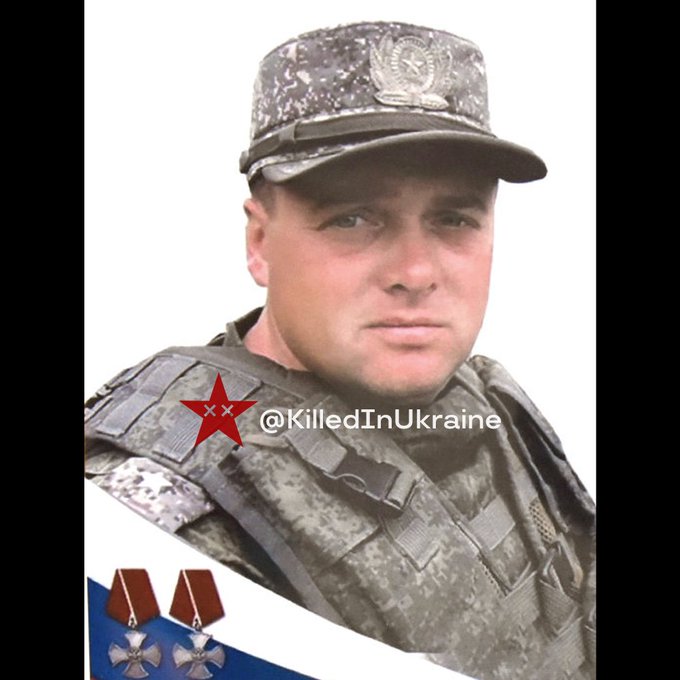 International Embroidery Day is celebrated every third Thursday of May. This year, this holiday, which celebrates bright ethnic styles, falls on May 18. More news here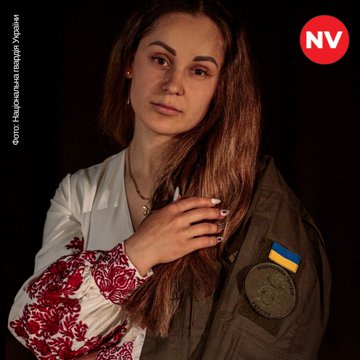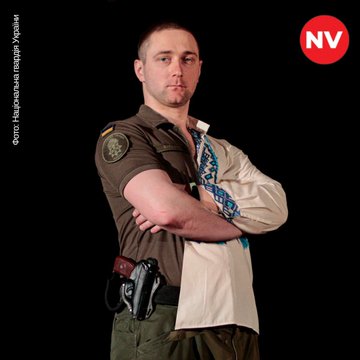 House Foreign Affairs Committee Majority
CHM
: "The Wagner Group's role in the killing of over 500 Malians in 2022 is a stark reminder to African govts that these Putin-linked mercenaries can't be trusted. The admin must do more to stop Wagner's destabilizing influence across the world."
reuters.com US urges Mali to investigate, hold accountable those to blame for Moura attack The United States on Monday urged Mali's transition government to pursue an "independent, impartial, efficient, exhaustive, and transparent investigation" to hold accountable those responsible for.
18th May 2023
18 May 2023 marks the 79th anniversary of the forced deportation of the Crimean Tatars, which stands as one of the most heinous crimes committed by the Soviet totalitarian regime.
Statement: http://bit.ly/3Or7mN3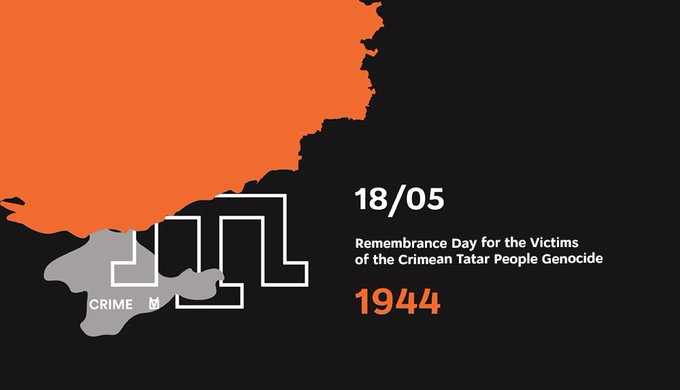 Today, at
we lowered the #CrimeanTatar flag to commemorate victims of the forced deportation of indigenous people of #Crimea 79 years ago. On May 18,1944,#soviet regime started genocide of #CrimeanTatar people to eliminate them and rewrite history of the peninsula1/2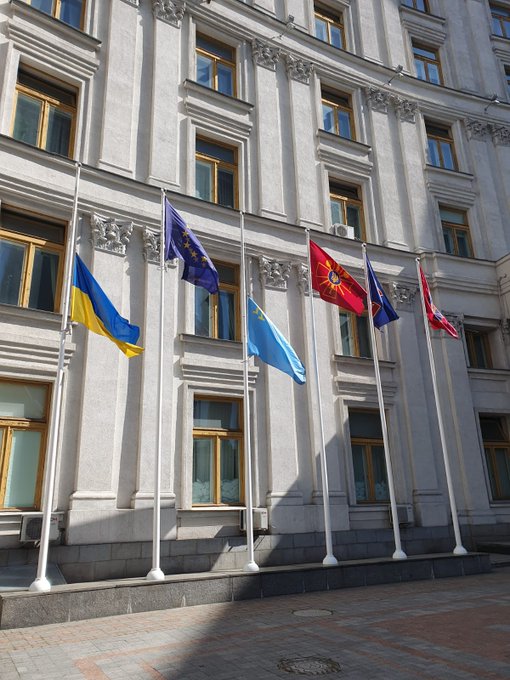 ·
May 17, 2023. Velika Dymerka, Kyiv region. Backyard sunflowers. AP/Efrem Lukatsky