FACING TRIAL |
Surfing instructor charged with threats to kill and harassing student and her family
The accused, of Cliff Road, Windgates, Bray, Co Wicklow, is charged with four counts of harassment and five counts of threats to kill.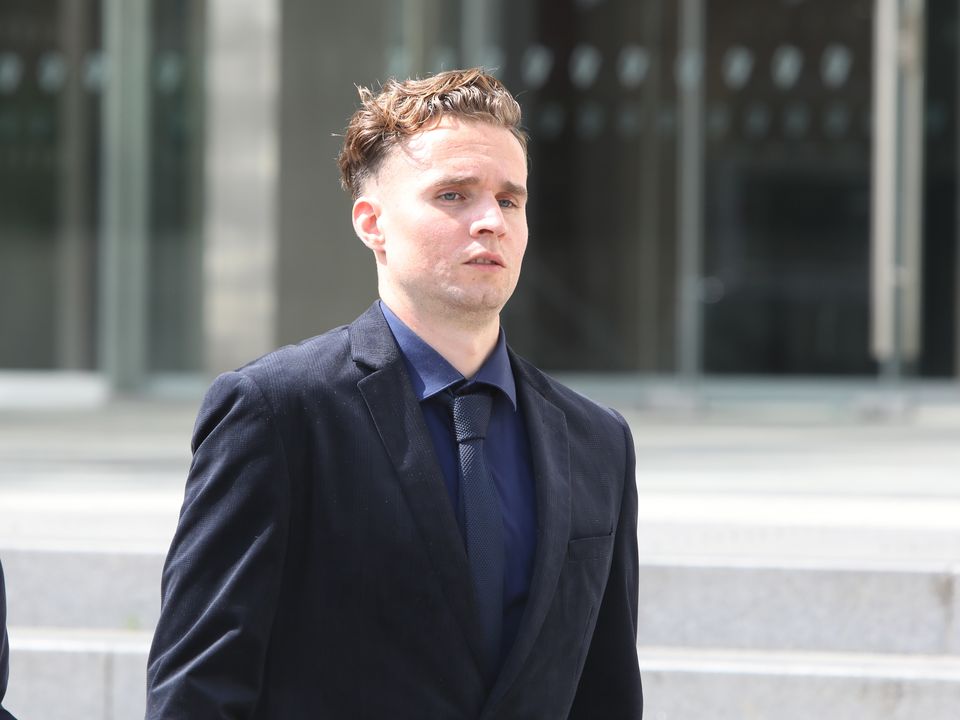 Today at 10:06
A GAELTACHT surfing instructor harassed a student and her family with more than 170 unwanted messages, including threats to cause them "serious harm," it is alleged.
Kevin Murphy (26) is accused of unwanted e-mail and social media contact over a five-month period following a brief meeting with the student's mother when she came to pick up her daughter after a course.
Dublin District Court heard some of the messages allegedly contained references to family pets and demands for money.
Mr Murphy is facing trial after a judge ruled the case was too serious to be dealt with at district court level.
The accused, of Cliff Road, Windgates, Bray, Co Wicklow, is charged with four counts of harassment and five counts of threats to kill.
The charges relate to five alleged victims including the young woman who attended a course, her mother, sister and brother, the court heard.
Garda Rachel Corcoran told Judge Treasa Kelly the DPP consented to the case being dealt with in the district court subject to the judge considering the issue of jurisdiction.
Outlining the allegations, she said a woman came to gardai in January 2022 and reported that her daughter had attended an Irish Gaeltacht course in 2019 and the accused was a surfing instructor on the course at the time.
The woman had briefly met the accused at the end of the course while she was collecting her daughter. There was communication for a short period between the two, then in July 2021, she started receiving "a lot of" unwanted emails from Mr Murphy containing threats "to cause serious harm to her and family members," Gda Corcoran alleged.
Instagram messages were also received by her daughter who had been on the course, between July 2021 and January 2022.
Her son also got Instagram messages between October 2021 and January 2022.
Another daughter got communications by Instagram messenger between August 2021 and January 2022. This daughter's then-partner got Instagram communications between September and December, 2021.
More than 170 unwanted communications were received by the five alleged victims. The messages contained "serious threats to cause harm to family members and also contained references to family pets, locations the family frequented and demands for money," Gda Corcoran said.
Messages were handed in to court and the judge said she had read them. In one, allegedly sent to the partner of one of the sisters, there was a reference to sending cash and a photo of a man "connected to a number of machines while in hospital."
Defence solicitor Stephen O'Mahony submitted a number of documents on his client's behalf. He said there was a "confined period of alleged offending." The accused's parents were in court with him.
Judge Kelly said having considered the alleged facts, she was not satisfied the district court had jurisdiction to deal with the case.
Refusing jurisdiction, she remanded the accused on continuing bail to a date next month for the DPP's consent for the case to be sent for trial to Dublin Circuit Criminal Court.
The accused will be sent forward when the book of evidence is ready.
Mr O'Mahony asked the judge to impose reporting restrictions in the case, saying of the accused that there was a "sensitive element to his well-being at the moment."
The garda said all the alleged victims were adults. The judge said it was not an appropriate case for reporting restrictions.