SUSPENDED SENTENCE |
Motorcyclist who caused death of pensioner in 'tragic' Dublin accident avoids jail
Jonas Alves (35) referred to the McKiernan family's compassion and said they had "rewarded with kindness one who had caused them so much pain"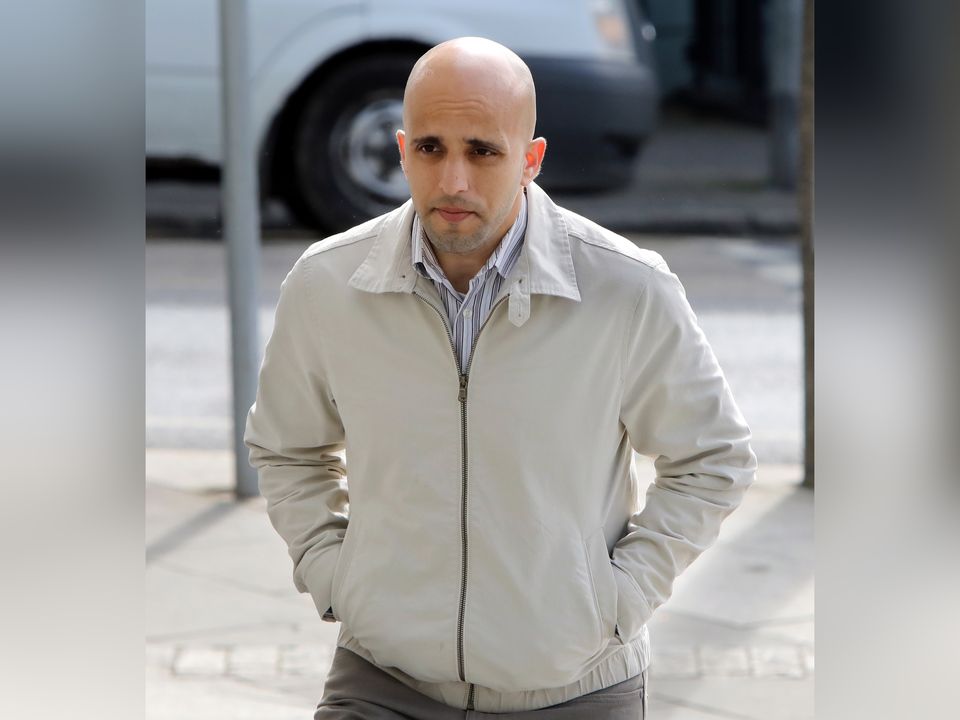 Today at 08:00
A motorcyclist who caused the death of a pedestrian in a "sad and tragic" accident has been handed a suspended prison sentence.
Jonas Alves (35) of Marley View, Rathfarnham, Dublin 14 pleaded guilty to one count of careless driving causing death at Ballinteer Avenue, Ballinteer on April 8, 2019.
Mrs Treasa McKiernan (76) passed away several days after the accident on April 13, 2019. Her son, Desmond Barry McKiernan, wrote to the Director of Public Prosecution (DPP) in January 2022, one month after it directed charges to be brought against Alves, to express the family's concerns about legal proceedings.
The letter, which was read to the court, expressed "great concern" and "deep reluctance" about the prosecution. It stated that "nothing will bring our mother back" and outlined the family's desire to "move forward without her as best we can".
In his letter, Mr McKiernan said any prosecution would feel like "revenge", something the family "did not believe" to be acceptable and likely to cause more harm. Mr McKiernan also stated that he did not think his mother would have wanted a prosecution to be brought in relation to an accident. "Sometimes terrible things happen and there is no true remedy," he said.
Imposing sentence at Dublin Circuit Criminal Court on Wednesday, Judge Elma Sheahan said this was a "sad and tragic case" involving the death of Mrs McKiernan who was "deeply loved by her family".
She said the letter written by Mr McKiernan was "most unusual" and "full of kindness" towards Alves's situation. The letter also spoke to what a "wonderful lady" Mrs McKiernan had been, she said.
Judge Sheahan said Alves had "committed an act of carelessness which resulted in catastrophic loss" and handed him a six-month prison sentence suspended on strict conditions
She said a record of conviction can itself be a "significant punishment" and noted that "particularly tragic consequences had resulted from the accused's careless driving".
Garda Patrick Murphy told David Staunton BL, prosecuting, that gardaí responded to reports of a collision between a motorcycle and a pedestrian at 7:57pm on the day in question.
A witness told gardaí they saw Mrs McKiernan crossing the road and then saw a motorcycle coming from the westerly side of Ballinteer Avenue. The witness said they heard the motorbike's horn, its brakes screeching, then the sound of skidding.
Mrs McKiernan was treated at the scene by paramedics, then taken to St James Hospital by ambulance before being transferred to Beaumont Hospital. She died on April 13, 2019.
Alves was also taken to hospital and suffered injuries including a fractured wrist.
At the time of the accident, there was still daylight. The weather was dry and clear, but it had been raining and the ground was wet.
A forensic collision report was completed and found no evidence that another vehicle was involved in the accident. CCTV footage was reviewed as part of the investigation.
The court heard that that section of Ballinteer Avenue has a speed limit of 50km/hr and Alves's motorbike was travelling at approximately 60km/hr.
The report stated that Mrs McKiernan was crossing the road at a non-appointed place for crossing. It stated she was on the road for around four seconds, while Alves was in a position to see her for 3.1 seconds due to the position of the traffic.
No intoxicants were found in Alves's system and his documents were in order. The motorbike was found to be in good working order.
Alves was co-operative with gardaí. He provided a cautioned statement in which he acknowledged he was driving the motorbike and said he took steps to try to avoid the collision.
Alves has no previous convictions and has not come to garda attention since the date in question.
The court heard a victim impact statement was sought from the McKiernan family, but they did not wish to provide one.
Gda Murphy agreed with James Dwyer SC, defending, that his client's guilty plea was of value to the prosecution. He also accepted that the accident had had a great impact on Alves and his family.
Gda Murphy agreed that Alves told gardaí he was en route to a pharmacy to collect a prescription for his wife, who had given birth to the couple's first child ten days before the accident. The couple now have two young children.
Alves told gardaí he reduced his speed as the bus in front of him pulled in, then increased his speed as he went to overtake the bus. He said he tried to take evasive action in an attempt to avoid the collision.
Gda Murphy agreed with defence counsel that the basis of the prosecution was the speed of the motorbike, and no other aggravating factors were present. He also agreed it would be surprising if Alves came to the attention of gardaí in future.
A letter of apology from Alves was read to the court by Mr Dwyer. Alves apologised to Mrs McKiernan's family and said he "wished he had done something different". He said his actions meant she "lost her life" and "made her family suffer".
Alves also referred to the McKiernan family's compassion and said they had "rewarded with kindness one who had caused them so much pain".
Mr Dwyer told the court that his client is willing to surrender his driving licence and has not driven since the accident. He said this was a "very serious accident" in which "tragedy was visited on the McKiernan family".
Alves moved to Ireland from Brazil in 2017, and a conviction may affect his visa. A number of letters and testimonials were handed into the court on behalf of Alves.
Mr Dwyer asked the court to take into consideration his client's guilty plea, expressions of remorse and the absence of other aggravating factors such as drink. He suggested to the court that "justice does not require the immediate incarceration" of his client.
Judge Sheahan noted that the penalty for careless driving causing death is two years' imprisonment or a fine. She said the aggravating factor was the seriousness of the offending.
Judge Sheahan said she would take the mitigating factors into account including Alves's guilty plea, his expressions of remorse and efforts on the day to avoid the collision.
She set a headline sentence of nine months, which she reduced to six months with the mitigation taken into consideration. Judge Sheahan said she would suspend the sentence in full on Alves entering a bond to keep the peace and be of good behaviour for six months.