EXCLUSIVE |
N7 gang copycats: Joyriders exploit garda fear of prosecution to escape THREE times in 24hrs
Brazen bandits drove on wrong side of motorway– in the belief gardaí would not risk prosecution by continuing the pursuit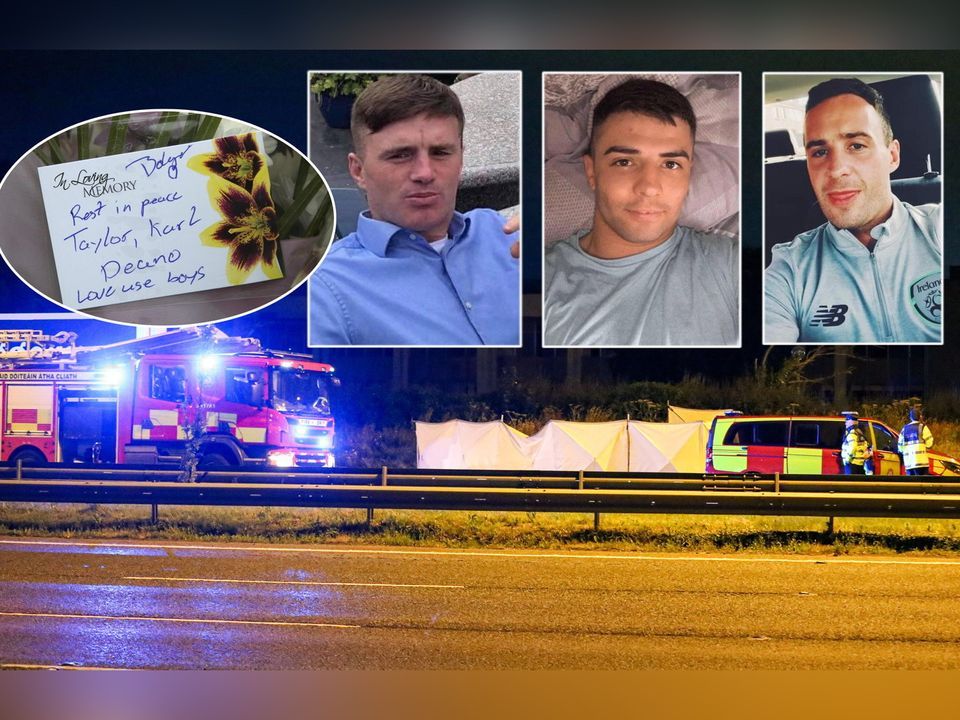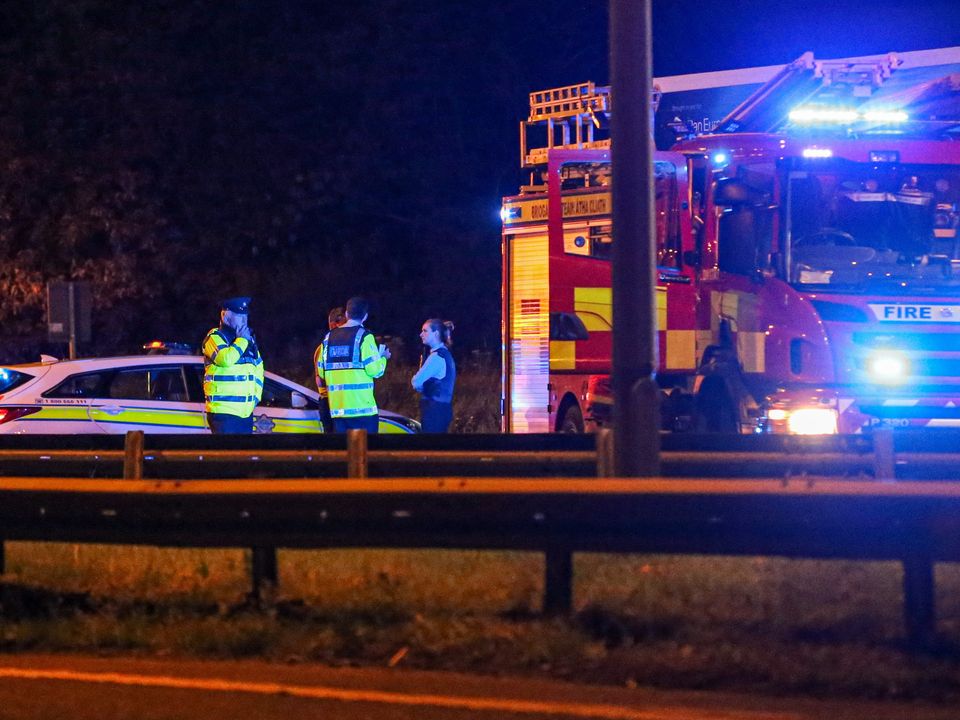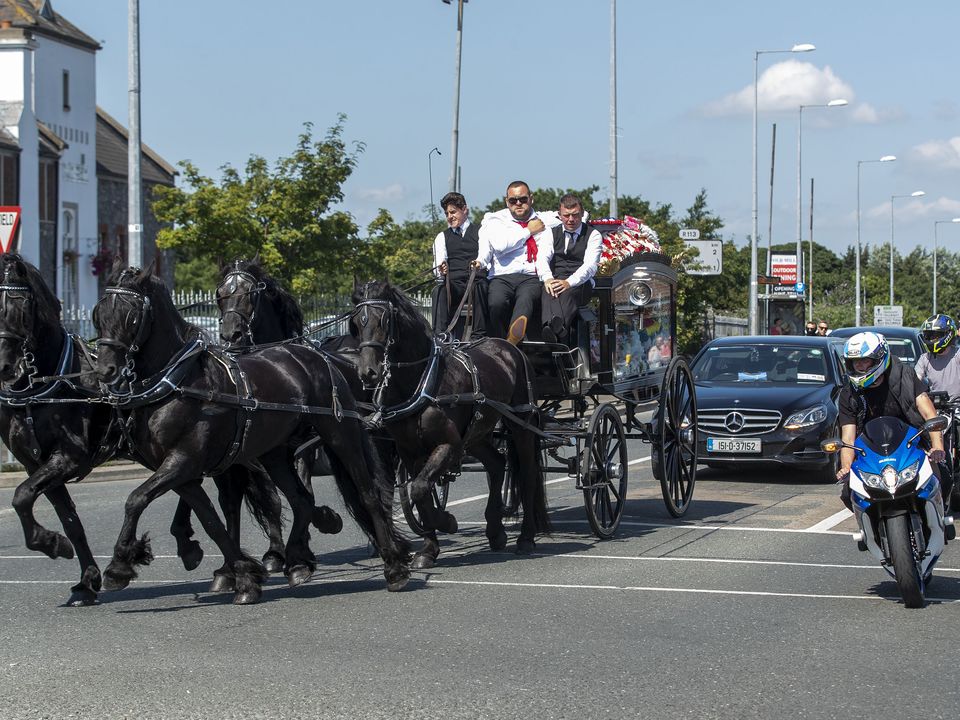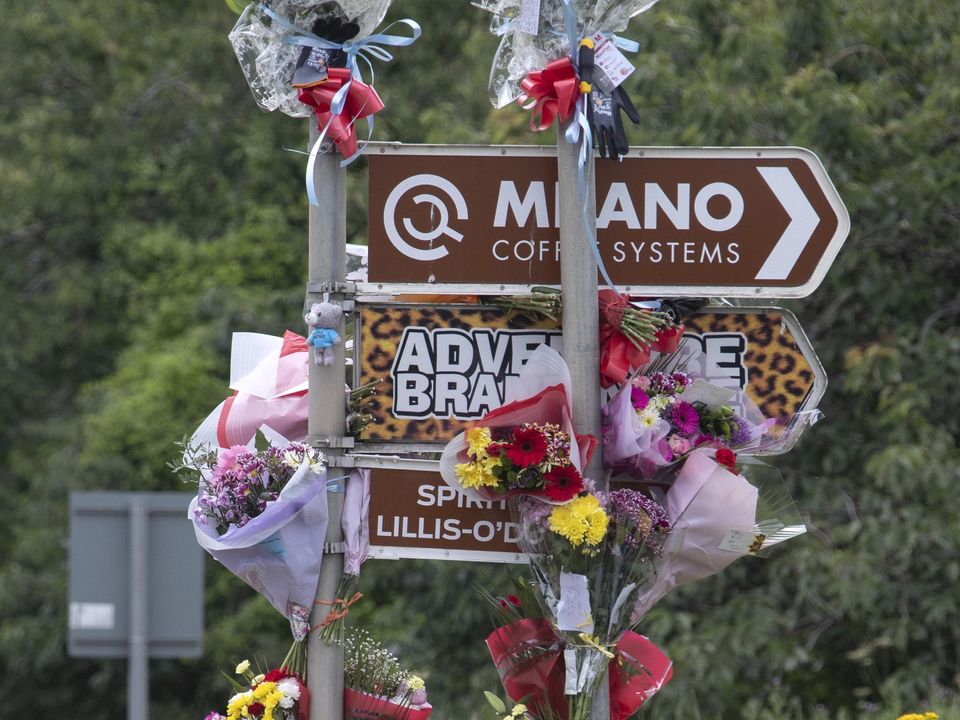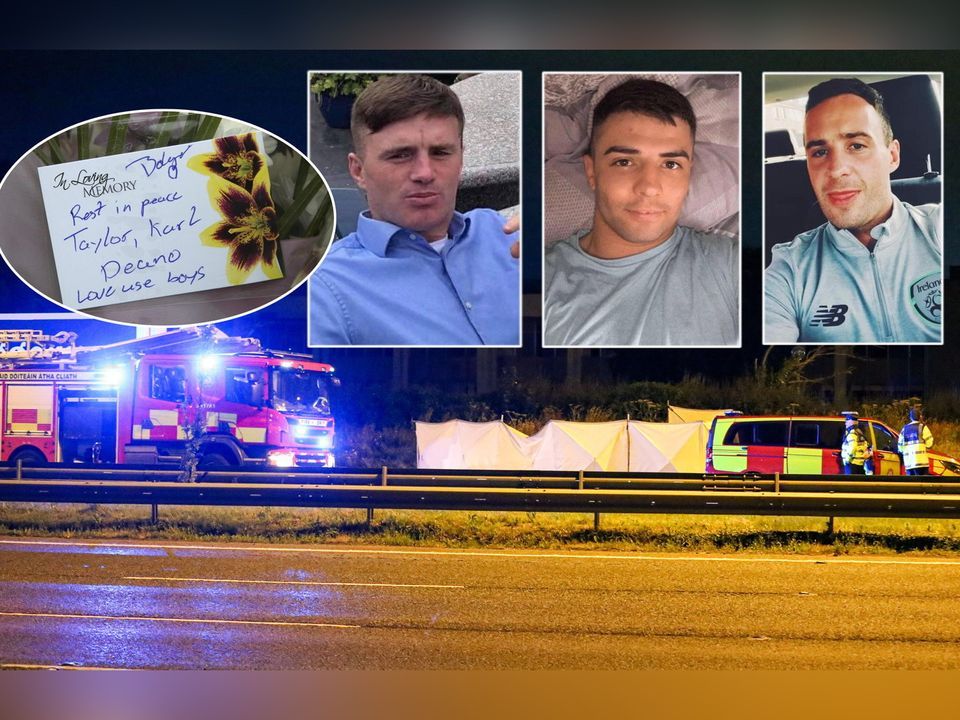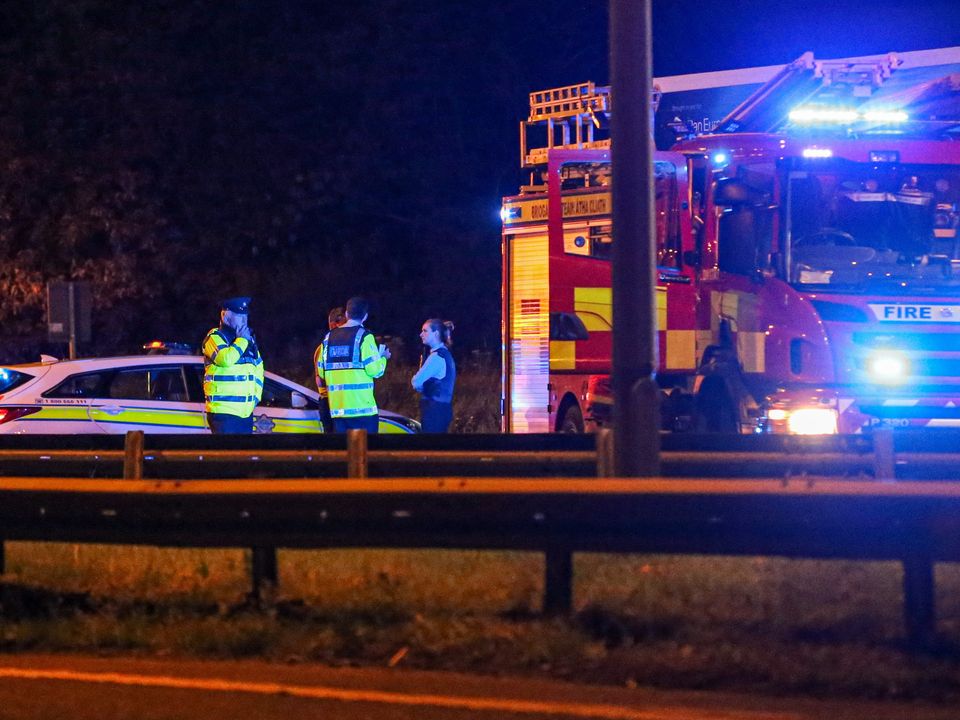 Patrick O'Connell
Yesterday at 15:00
Gardai fear copycat joyriders are now mimicking the driving of the N7 death crash gang in order to escape pursuits by gardaí on our roads.
Gardaí are probing three incidents, which occurred in the space of 24-hours over Friday, in which joyriders drove against traffic – in the belief gardaí would not risk prosecution by continuing the pursuit.
Sources said criminals are very aware that a garda has been charged in connection with the pursuit that preceded the N7 burglary gang crash.
The collision saw three criminals – Dean Maguire, Karl Freeman and Graham Taylor – lose their lives after colliding with an oncoming van while driving against traffic on the N7 in 2021.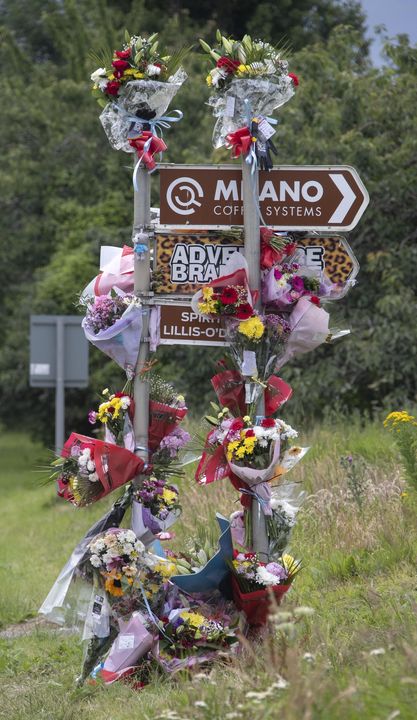 Details of the three incidents are as follows: At 2.30am on Friday, as gardaí were pursing a driver on the M50, the driver did a U-turn on the motorway near junction 7, before driving back into oncoming traffic.
In a second incident, which occurred in the early hours of Friday, a driver who had been followed by officers from west Dublin, drove the wrong way up the dual carriageway on the N7 near Kildare.
A source said this pursuit involved two joyriders in two vehicles who were driving beside each other before separating when they spotted a pursuing Garda vehicle.
Gardaí pursued one of the vehicles as far as Kildare before it turned sharply back into oncoming traffic.
And, in the third incident, which occurred between 9pm and 10pm on Friday night, gardaí were pursuing a vehicle that had been stolen from the rear of Blanchardstown shopping centre.
A source said the vehicle turned down the slip road beside the Carlton Hotel, so it was heading in the wrong direction (against traffic) back towards the city.
Sources said traffic was relatively busy for that time of night.
It's understood the drivers in all three incidents avoided arrest.
"The fear is this is a copycat effect," said a source, "following the publicity around the DPP's decision to charge the officer involved in the pursuit that preceded the fatal crash on the N7.
"These lads know that pursuing gardaí are not going to risk prosecution by continuing a pursuit.
"Driving against traffic is not a new tactic for criminals trying to evade gardaí.
"But there's no doubt these gougers are aware of the impact the decision to charge that garda has had on his fellow gardaí.
"What these yobs, are doing is unbelievably dangerous and could see easily see innocent motorists killed. But joyriders are reckless – they see it a get out of jail card.
"They think to themselves if they do this … the pursuit ends."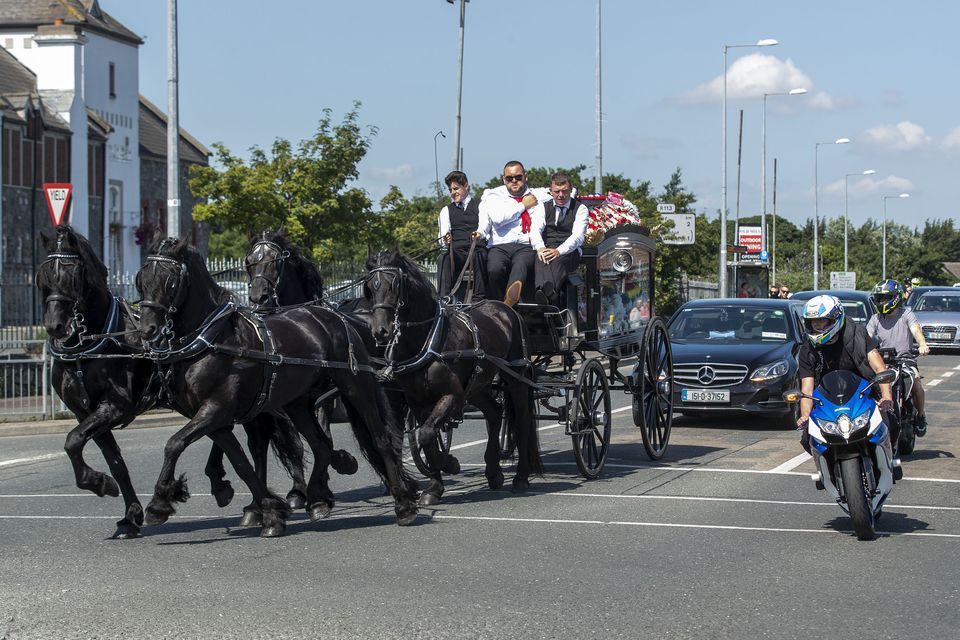 Garda Representative Association president Brendan O'Connor said yesterday: "These incidents highlight two things, firstly the impossible situations Garda drivers find themselves in and secondly the absolute disregard offenders have for public safety when they decide to exploit what they understand to be Garda tactics and policies in such circumstances.
"The Garda Representative Association has consistently highlighted inadequacies in driver training and more recently the pursuit policy introduced in recent years, something GSOC identified as an organisational issue.
"Such incidents also demonstrate the extreme jeopardy our members are placed in when allocated to driving duties."
The incidents are likely to add to the controversy surrounding the DPP's decision to charge a garda in the M District over his driving during the pursuit that preceded a crash that claimed the lives of three burglary gang members on the M7.
Former justice minister Alan Shatter added his voice early Saturday to a growing chorus of criticism surrounding the decision.
He tweeted: "I have very personal experience of the capacity of GSOC for total incompetence and of the devastating impact of being publicly pilloried with being fully informed of what is charged and any opportunity to defend oneself. The despicable treatment of Garda 'M' is scandalous and wrong."
The Sunday World revealed last week ongoing concerns among the officer's colleagues over his personal security in the wake of the GSOC investigation and subsequent decision by the DPP that he be charged.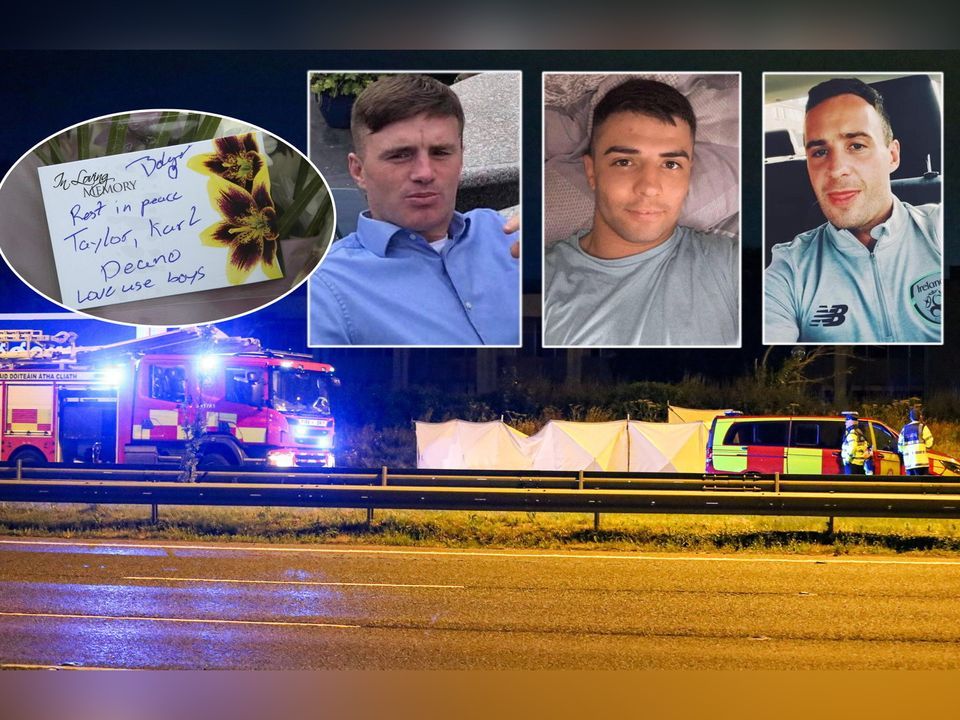 Prolific criminals Dean Maguire (29), Karl Freeman (26) and Graham Taylor (31) were killed instantly when their BMW vehicle burst into flames following a head-on crash with a truck between Citywest and Baldonnel, Dublin, on July 7, 2021, while they were driving on the wrong side of the road.
The Garda Ombudsman confirmed at the coroner's court that the officer, who was involved in the preceding pursuit, will face charges arising from his driving on the night.
It's understood the charges considered by the DPP included endangerment – where a person is suspected of recklessly engaging in conduct which creates a substantial risk of death or serious harm to another – and dangerous driving.
The exact nature of the charge or charges facing the garda is not yet known, but both these offences can arise outside of the exemption available to gardaí.​
Garda colleagues, angered at what they perceive as the persecution of a colleague for doing his duty, have already raised more than €36,400 to support him.
Establishing a fundraiser online, the GoFundMe page's administrator wrote: "This was set up to support our 'M' [Tallaght Garda district] member who is facing serious charges as a result of doing his duty as he did every day since starting his career."
All three deceased men, who had a combined total of over 200 convictions, were known to gardaí and were believed to be key figures in a burglary gang that was linked to 'Fat' Andy Connors – a crime gang leader who was shot dead outside his home in Saggart, Co. Dublin, in August 2014.
Some of their past crimes involved high-speed chases during which cars were driven into oncoming traffic to try to evade gardaí.
Their bodies were inside the BMW 3 Series when it burst into flames after hitting the truck in Rathcoole at 11.40pm on the Wednesday night.
Karl Freeman (26) had in 2017 been described as a "menace to society" while being jailed for his role in an aggravated burglary of a 77-year-old woman at her home in Co. Wicklow.​
Graham Taylor (31) was jailed in 2019 after leading gardai on a chase during which he drove at 120kph in a 50kph zone,and drove on the wrong side of the road into oncoming traffic.​
Dean Maguire (29) had been described as being in "a highly sophisticated, organised crime gang".