1st October 2019
Let's move back and gain another perspective…The often "amoral" Oil/Gas Industry are willing to deal with anyone calibre of actor as long as they have "Contract Sanctity" to gain the most profits for themselves. Dictators are less complicated to deal with and manipulate markets accordingly. Russia used oil and gas as a weapon and this was back in 2019 and no doubt before. But listen to Rachel Maddow and her vision starting with the potential of DEMOCRACY….
"Blow Out" is the name of the book.
============
Russia exporting corrupted oil to Europe….and so much more ie back in 2019.

============
4th April 2023

Japan has decided to buy Russian Oil. Even though they sanctioned same. Japan buying oil gas above the cap price. Remember Japan needs OIL. Add to this Japan is part of the G7. Where can we include the marker "Beware of vested interests"? Watch out for OPEC+. Note that decisions to cut supply enables manipulation of markets with prices invariably going up. Commodities is an interesting market to watch and if you have money to speculate in. Then the power of BRICS (Brazil, Russia, India, China, South Africa) 41% of world's population. 24% of world's GDP. Russia is mooting for a different currency to the US$ for obvious reasons. US and Vanuata and Guam…other strategic locations for the Americans in the Pacific and the silent switching of allegiances to China.

=============

22nd May 2023
German Police Investigating Mysterious Illnesses Of Russian Activist, Journalist In Berlin
rferl.org German Police Investigating Mysterious Illnesses Of Russian Activist, Journalist In Berlin German police said they were investigating sudden, unexplained illnesses suffered by a Russian opposition activist and a Russian journalist who attended a conference in Berlin in April.

21st May 2023
"Ukrainians are fighting not merely for territories — physical territories — though those territories are rightfully theirs. They are fighting for the people in those territories — to spare them further brutalization by the occupying forces."
nationalreview.com Freedom Struggles Notes on Ukraine and Russia, cont.
22nd May 2023
What today's Russian papers are saying about Bakhmut & the G7 summit. Plus, two men stabbed for criticising Russia's war in Ukraine. #ReadingRussia
===========
Realities for Ukraine: A video to inspire going forward. The Marshall Plan Rebuilt Germany after World War II. The Lend Lease is already in progress now for Ukraine. The Ukraine Phoenix will rise from the ashes once more. The resilience is in the people. This video is about corruption in Ukraine but what is of importance is their recognition of the corruption that exists and the "Will" to make changes at a time that war is waged upon them by the Russian Federation. As of today formally known as Rashists. They are guilty of genocide in accordance with the International Criminal Court.
"Ukraine the most open and transparent corrupt country in the world…" Ukraine has its own anti-corruption investigators; backed up by investigative journalism. They have fired corrupt judges, and have brought in panel to re-appoint judges who are honest and most importantly independent. Advanced IT can add to greater transparency in financial transactions; Ukraine has made advancements here.

============

22nd May 2023
ANOTHER HELICOPTER DOWN – IN !! "In the Belgorod region of Russia, a Mi-8 helicopter crashed. It is reported to have happened near the village of Prokhorovka."
============
22nd May 2023
Replying to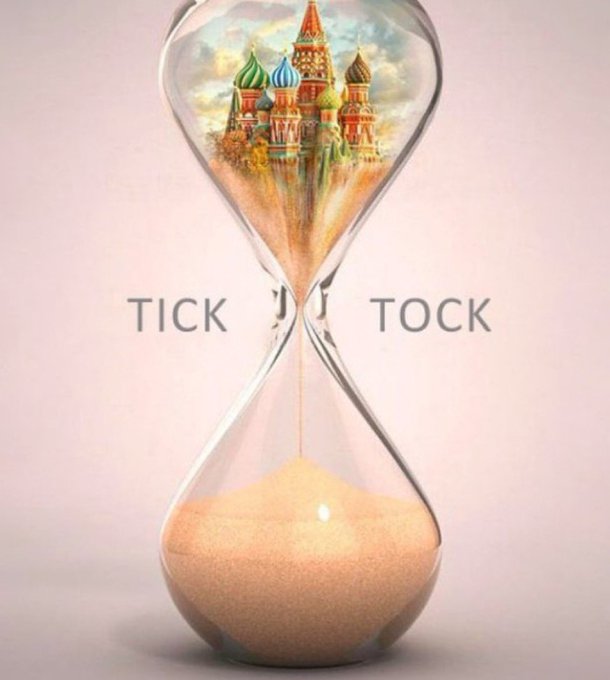 22nd May 2023
Stop Raping Us. At #CannesFilmFestival, several bloody protest took place against Russia's brutal invasion of #Ukraine. One woman poured red liquid over herself & another highlighted the many rapes committed by Russian troops against women & children.
https://ekstrabladet.dk/underholdning/filmogtv/drama-i-cannes-foert-vaek-af-vagter/9775562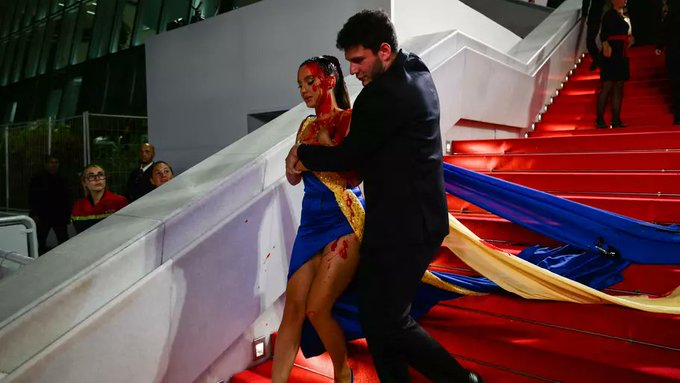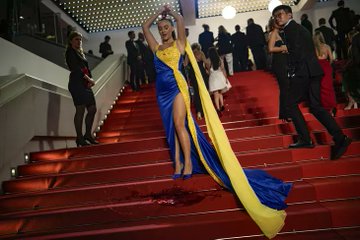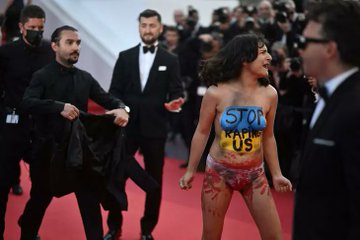 The Ukrainian spirit of defiance is unbreakable. In Kharkiv, graduates danced a farewell dance against the background of their school destroyed by Russian shelling. #UkraineWillWin
Quote Tweet
Ukrinform
@UKRINFORM
22nd May 2023
У Харкові випускниці станцювали прощальний танець на фоні своєї зруйнованої росіянами школи Відео: соцмережі
==============
22nd May 2023
Make sure you don't miss our weekly newsletter we send to our English-speaking readers each Monday morning by following the link below:
https://novayagazeta.eu/articles/2022/06/01/it-s-novaya-again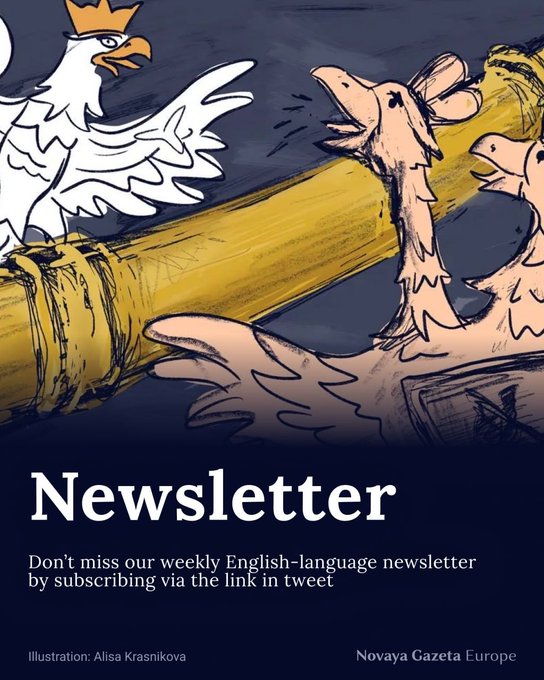 ============

22nd May 2023
Russia's richest man Vladimir Potanin, oil tycoon Vagit Alekperov, steel magnate Alexei Mordashov and VTB Bank will form the so-called "consortium of billionaires."
themoscowtimes.com Putin Signs Off on Sanctioned Tycoons' Shared Yandex Stake – Reports President Vladimir Putin has agreed on the sale of a majority stake in the Russian side of splintered tech giant Yandex to three sanctioned
============

22nd May 2023
Russia shipped 69.9 million metric tons of coal from ports in January-April, or 18.3% more than the same period last year.
themoscowtimes.com Russia Increases Seaborne Coal Exports in 2023 – Kommersant Russia has exported almost 20% more coal by sea so far this year than during the run-up and early months of its invasion of Ukraine,
==============
22nd May 2023
A journalist recalled hearing Deputy Science and Higher Education Minister Pyotr Kucherenko criticizing the invasion of Ukraine months earlier.
themoscowtimes.com Senior Russian Official Dies After Privately Bemoaning 'Fascist' Invasion Russia's Deputy Science Minister Pyotr Kucherenko has died months after a prominent journalist recalled him criticizing the invasion of

22nd May 2023
Ukraine's nuclear agency Energoatom accused Russia of carrying out an attack that caused the power cut.
Ukraine's Zaporizhzhia Nuclear Plant Cut Off From Power Grid
Ukraine's occupied Zaporizhzhia nuclear plant has been cut off from the power grid again, its Russian administrators and the Ukrainian
=============

Ukrainian Community in Ireland
22nd May 2023
"There is nothing sinister. There is nothing suspicious." Yuriy Filatov, Russian Ambassador in Ireland "Sometimes the point isn't to make people believe a lie- it's to make people fear the liar."
Journalist and Historian
#ExpelFilatov #ExpelRussianSpies
Quote Tweet

Ukrainian Community in Ireland
@UkraineIreland
May 21
'Chay Bowes? Yes, I met him here. But there is no sinister plot' Yuriy Filatov interview by @NiamhHoran via @Independent_ie Some quotes in this thread 1/8 https://independent.ie/irish-news/russian-ambassador-yuriy-filatov-on-chay-bowes-the-ditch-irish-neutrality-and-media-coverage-of-putins-war/a405555476.html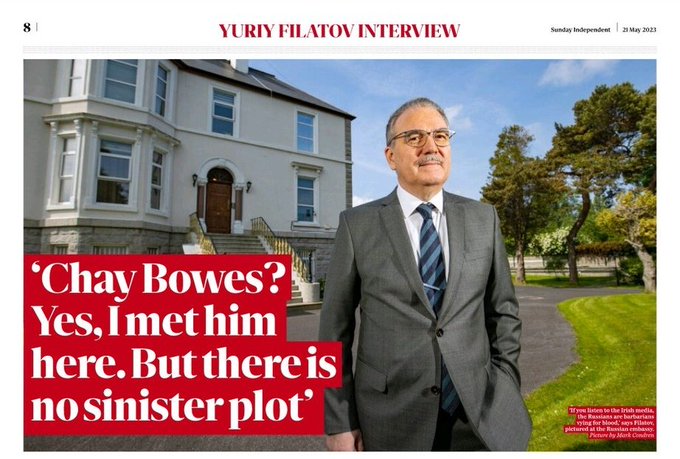 When someone attacks us and tries to take our land and freedom, we always find a way to explain to them that they have made a terrible mistake.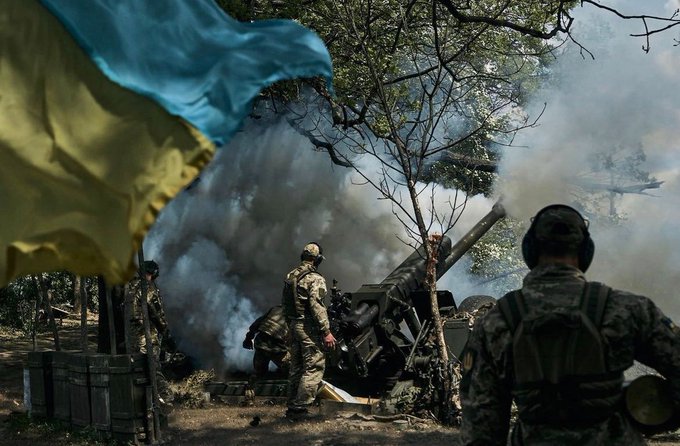 Ukrainian engineers, IT experts, and inventors are vital to the army's future victory. Their developments – whether it's a demining robot made from hardware store components, strike drones assembled in a garage, or AI-powered acoustic devices that can instantly identify enemy… Show more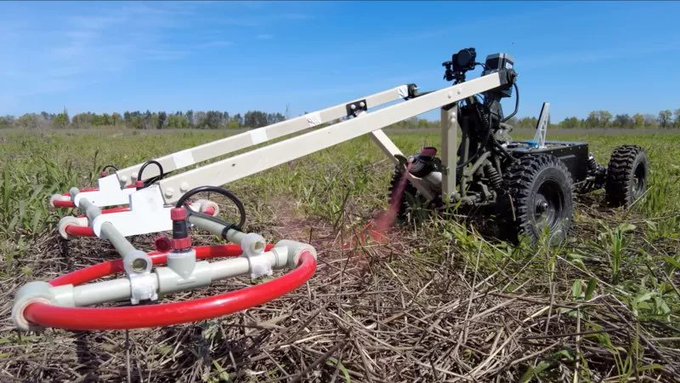 ===============

22nd May 2023
We want justice for the victims of #Russian war crimes. The Book of Memory website is a platform where people who have suffered from war atrocities can share their stories with the world. Visit our website:
https://bookofmemory.com.ua #BookOfMemory #RussiaIsATerroristState

============

22nd May 2023
NATO has recognized Russian war crimes against as genocide, and called the Russian terrorist regime as Rashism. Source: Yegor Chernev, chairman at Permanent delegation of Ukraine to the NATO PA. #RussiaIsATerroristState #RussianWarCrimes

===============

22nd May 2023
Vertical farms in the city of #Dnipro appeared two years ago, and due to the war, the plants had to be moved from the usual premises to the basement because of the shelling. Read the
text if this solution can become universal for :
rubryka.com "It's cooler than growing organic produce in the garden": farming in a former bomb shelter in Dnipro Vertical farms in the city of Dnipro appeared two years ago, and due to the war, the plants had to be moved from the usual premises to the
============
Appeasing dictators like Putin only leads to more war. The only route to peace is liberation for Crimea as a part of Ukraine. Stand with us for real peace in Crimea. #RealPeaceNotAppeasement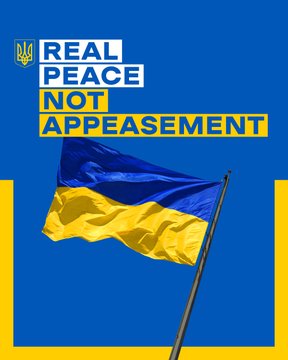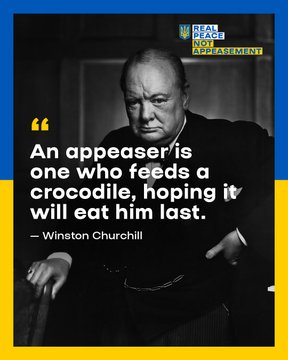 22nd May 2023
The $1.3 billion palace in Gelendzhik built for Russian dictator Vladimir Putin boasts its own church, ice rink, casino, hookah lounge, and underground tunnels, and surpasses the grandeur of London's Buckingham Palace.
english.nv.ua Researchers uncover plans of Putin's personal palace in Gelendzhik, with its own church and casino The $1.3 billion palace in Gelendzhik built for Russian dictator Vladimir Putin boasts its own church, ice rink, casino, hookah lounge,

22nd May 2023
Join us on Thursday for a Q&A with
about the Wagner Group and its role in the Battle of Bakhmut. After ten months, #Bakhmut has been claimed to be under Russia's control by Wagner boss Prigozhin.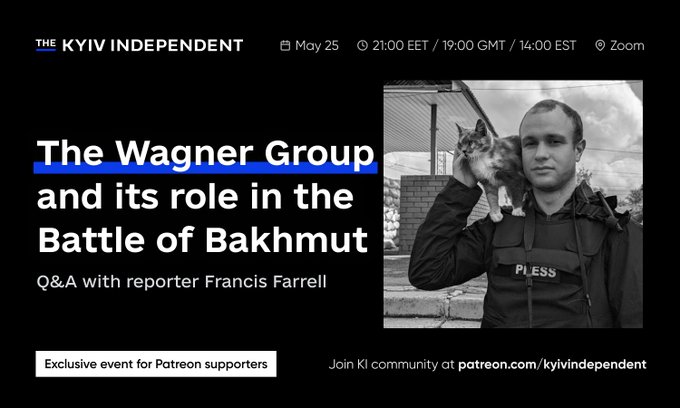 22nd May 2023
The founder of #Russia's #Wagner Group Yevgeny Prigozhin says that Wagner forces will leave #Bakhmut, the Ukrainian city that it successfully took after a months-long battle, from May 25 until June 1. https://english.alarabiya.net/News/world/202
==============
22nd May 2023
So, now we understand what game Prigozhin was playing. He said Wagner was short of ammo, and the flanks were crumbling. He fooled Ukrainians to continue fighting, yet he massively bombed Bakhmut and continued to advance until the complete capture of the city. Well played!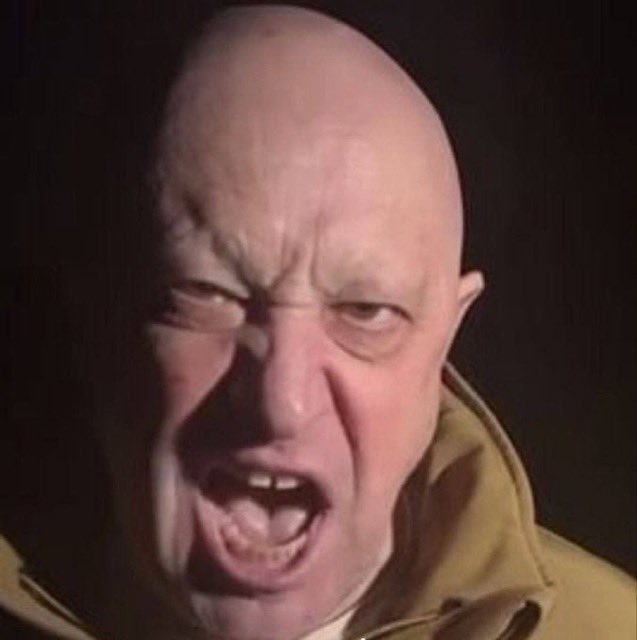 ==============
Russian #WagnerGroup are war criminals in #Ukraine & Africa Prosecute them at ICC #Wagner behind slaughter of 500 in Mali village, West Africa, UN report finds – nearly all unarmed civilians. Also widespread torture & rape These are Putin's agents
theguardian.com Russian mercenaries behind slaughter of 500 in Mali village, UN report finds Report implicates Wagner group fighters in Moura atrocity, including the torture and rape of civilians =============
·
#Wagner is a private mercenary army that is committing war crimes in #Ukraine #WagnerGroup is a threat to the many countries where it operates, propping up tyrants & ripping off natural resources
https://youtube.com/watch?v=65bNr6D0Db0
youtube.com
Russia's private military force, explained
Inside the Wagner Group's playbook.Subscribe and turn on notifications so you don't miss any videos: http://goo.gl/0bsAjO On January 10, 2023, the Ukraini…
============
We are like tenant farmers chopping down the fence around our house for fuel when we should be using Nature's inexhaustible sources of energy – sun, wind and tide. … I'd put my money on the sun and solar energy. What a source of power! I hope we don't have to wait until oil and coal run out before we tackle that.