EXCLUSIVE |
Pictured: Rapist guilty of sexually assaulting nurse claims he's 'perfect gentleman'
David Hepburn is still out on licence after he was sentenced to 11 years for multiple rapes and indecent assaults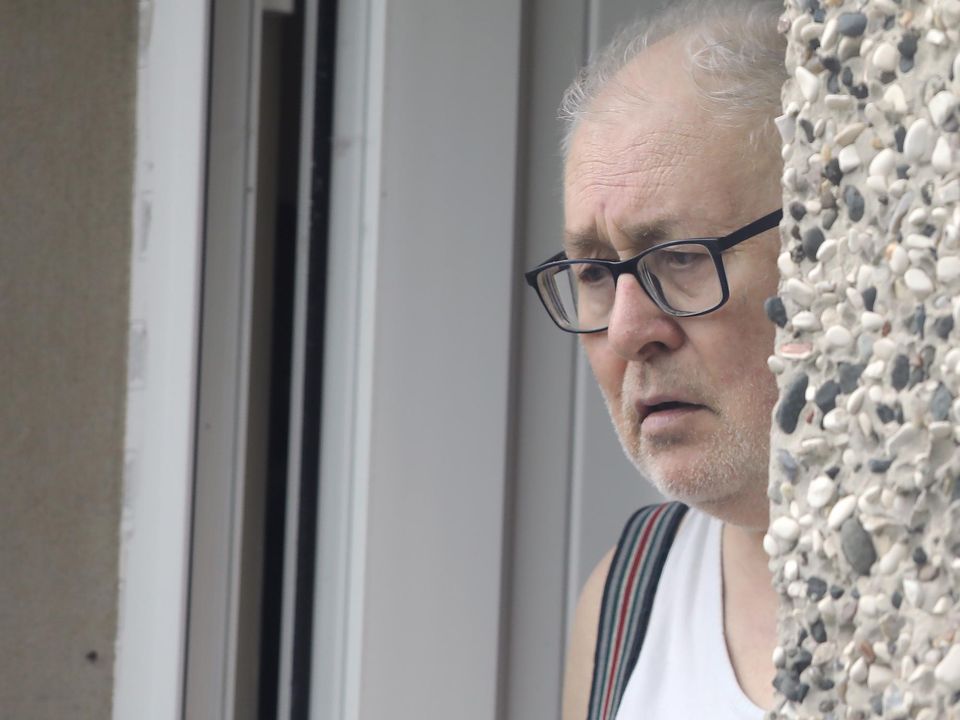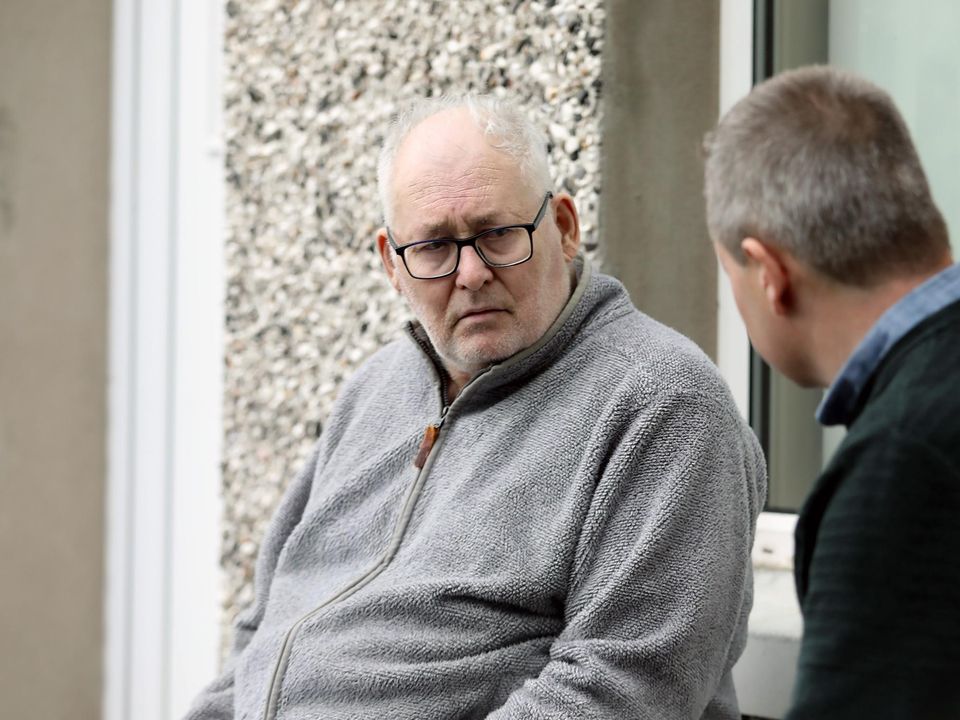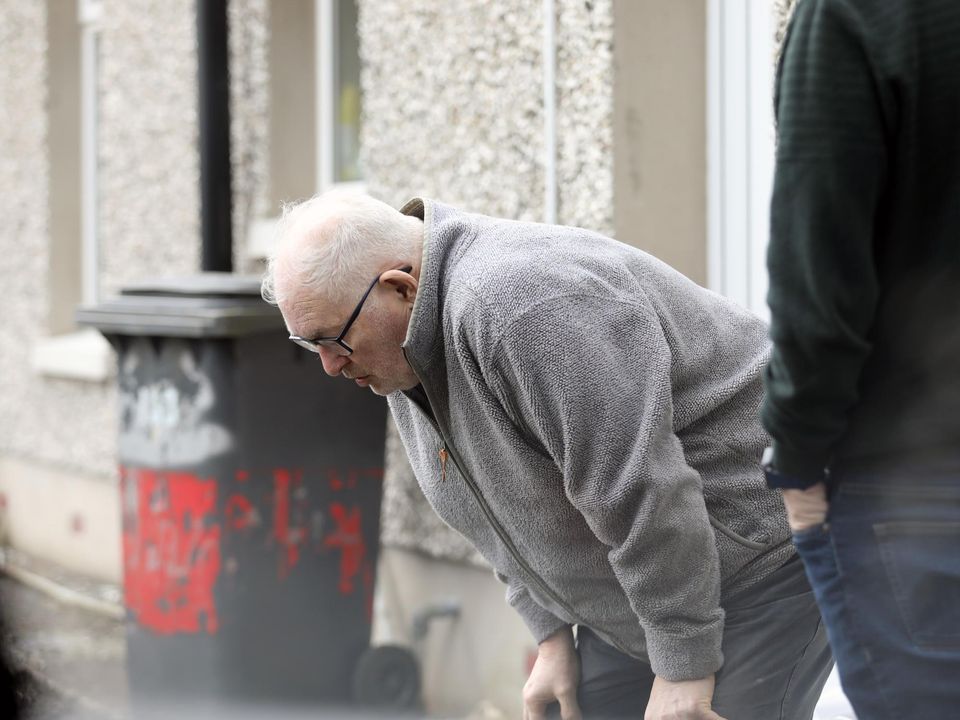 Today at 20:00
This is the convicted rapist who is likely to do more jail time for sexually assaulting a nurse – but continues to claim he's a "perfect gentleman".
David Victor Hepburn – pictured here for the first time – is still out on licence after he was sentenced to 11 years in prison for multiple rapes and indecent assaults.
The pervert pensioner was only recently out of jail having served just under six years behind bars – but he remains on licence and could now be sent back to finish the remainder of his 11 years.
Hepburn, from Coleraine, grabbed a nurse by her buttocks after asking her if "she liked it kinky" the day before.
But the sleazy 76-year-old told the Sunday World this week it was "all lies" and that he had been the "perfect gentleman".
Incredibly, despite his previous offences, sex beast Hepburn was placed on a mixed-sex ward at the Causeway Hospital when he was admitted with a blood infection on his toe last December.
This week in court Hepburn defended himself in a doomed contest, forcing the nurse he attacked to give painful evidence in the witness box.
His barrister parted ways after discovering that Hepburn was recording their consultations.
On Thursday, when confronted by the Sunday World, Hepburn continued to deny he had done anything wrong.
Wearing a pair of braces over a white vest covered in stains Hepburn brazenly claimed the "nurse was taking revenge on me after she heard about my previous sex offences".
"I did nothing wrong, all I was doing was trying to grab the handrail of my hospital bed."
In fact the sex monster even handed us a four-page typed dossier entitled 'Statement of Facts' where he lays out his version of events at the hospital.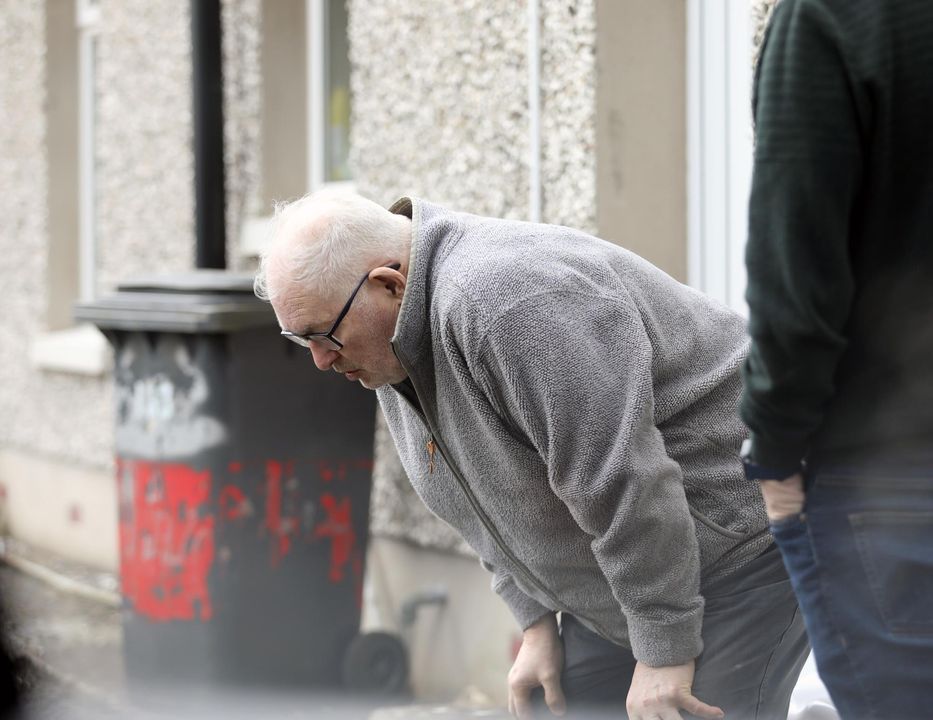 He says he had been in the Causeway Hospital with a blood infection and was later rushed to the RVH for emergency surgery on his heart and a follow-up operation where he had his large toe amputated. "The nurses at the RVH bathed me and helped me go to the toilet in my bed and changed the dressings in my groin region with no problem and I was a perfect gentleman at all times," he said.
"But there was a change of atmosphere when I returned to the Causeway because I think a third party told nurses that I was a convicted rapist and so I shouldn't have been put on a mixed ward."
He told us he was sending his dossier to the chief executive of the Northern Health Trust. And when asked about his previous convictions for rape and indecent assault the remorseless predator claimed he hadn't done them either – and only pleaded guilty because he was recovering from ill health and he thought a jury would not believe him.
"Sure, you know what women are like when they get into the witness box and start crying," he told us, disturbingly.
He claimed those offences were based on "revenge" continuing the shocking victim blaming that he was accused of this week by a judge.
Hepburn had appeared in Ballymena Courthouse to face the assault charge and after he was convicted he was told to "be prepared for a prison sentence".
District Judge Peter King told him that deciding the case came down to the credibility of the witnesses – the nurse on the one hand and Hepburn, a convicted multiple rapist, on the other.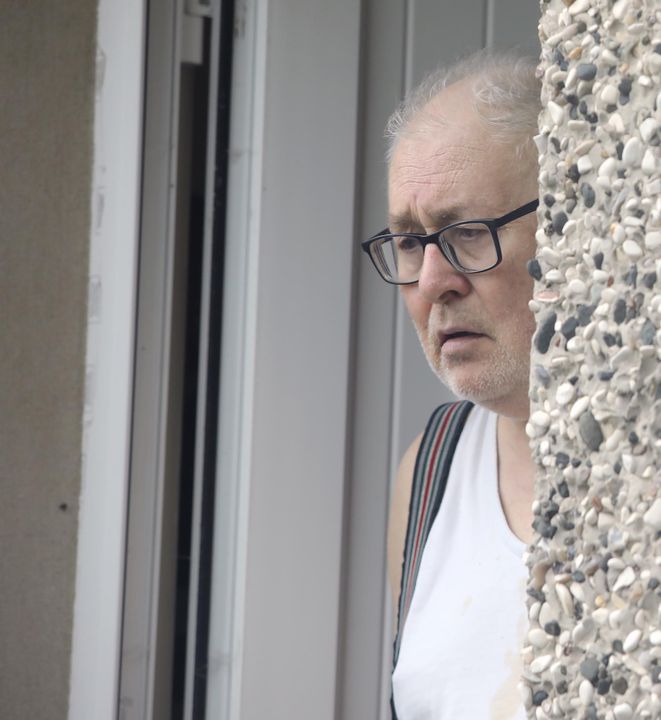 "Let me be absolutely clear," declared the judge. "I do not believe a word that Mr Hepburn has told me – his account was unsteady on a series of stilts."
Describing Hepburn's evidence as an example of "victim blaming and victim shaming", Judge King said the way Hepburn had conducted his own defence at Coleraine Magistrates Court, sitting in Ballymena, "was a performance piece designed to deflect and obfuscate and I reject it in its entirety".
The two-hour contest began dramatically with Hepburn's highly experienced defence counsel, Stephen Law, having to come off record moments before the trial began, citing loss of confidence between lawyer and client after he discovered Hepburn had been surreptitiously recording their consultation.
When the nurse gave evidence, describing how she works on a ward at the Causeway Hospital, she told the judge that the day before she was assaulted, she had been changing Hepburn's IV line when he gave an indication of his lecherous character.
"He made a comment of 'is that line kinked, do you like it kinky'," said the experienced nurse. "I immediately told him that is an inappropriate comment to make and why did he feel he could make a comment to that extent?"
The following day, she said she was standing at Hepburn's bedside locker sorting out his medication when "I suddenly felt his hand on the top of my right thigh, on my crotch, and it lingered there."
"I told him to get off," stated the nurse, explaining to the prosecuting lawyer that Hepburn "had to physically roll right over… reach up and through the cot bars" to grab her.
Asked about the mechanics of the assault, the victim made what looked like a cupping motion with her hand, describing how the hand "just grasped" at her for a few seconds.
While Hepburn told her "it was an accident", she went to speak to the nurse in charge of the ward and when ward managers went to speak to the pervert, "he denied it had happened, then he couldn't remember".
"How did it make you feel," the prosecution asked the nurse who replied "I screamed… my privacy had been invaded".
As Hepburn was defending himself, instead of allowing him to directly cross-examine his victim, Judge King said any questions would have to go through him.
During that cross examination, the nurse refuted Hepburn's suggestion she "had to squeeze herself" between the bed and locker.
"I totally and absolutely disagree" with the nurse's claims, Hepburn told the prosecuting lawyer during his cross examination.
Hepburn said the nurse "stood there like a howling hyena" and then he was "surrounded by these tolerance people".
Convicting Hepburn of sexual assault, the judge said that ironically, "one of the reasons that I'm firm in that view comes from Mr Hepburn himself.
"Unprompted, he was able to give evidence under oath that she squealed like a hyena and the obvious question is if she had not been grabbed in that way, why would she behave like that," he said.
Freeing Hepburn on bail, he adjourned passing sentence until the end of June.