611 views May 15, 2023

Artificial intelligence, biotechnology, advanced computing, and other emerging technologies are precipitating a technological revolution with the potential to transform the world. Geopolitical powers—with the United States and China at the forefront—are driving a new phase of global competition for industrial power, economic advantage, and strategic edge by developing and utilizing these technologies. To keep pace with these innovations and continue to advance practical ideas to address the world's greatest challenges, CSIS launched the Wadhwani Center for AI and Advanced Technologies. To mark the launch of the new Center, CSIS hosted a half-day conference focused on the state of the field and future implications of AI. The second panel of the conference featured Margie Palmieri, Deputy Chief Digital and AI Officer with the Department of Defense's Chief Digital and AI Office, and Schuyler Moore, Chief Technology Officer with U.S. Central Command, and was moderated by Gregory C. Allen, Director of the Wadhwani Center for AI and Advanced Technologies at CSIS.
================
DANGERS OF AI "The Petition". This goes beyond geographic boundaries; like Climate Change, we are GLOBAL

"Easier to voice concerns if you leave the company first". "If we hve a nuclear war; it is over for all of us; AI is another species in need of direction as nuclear armaments. Source: Geoffrey Hinton, Scientist

AI Regulatory System urgently needed.

================
7th January 2023. Europe on the backfoot. What will Investors contribute?

================
================
AI …. BEWARE OF ITS POWERS FOR "MANIPULATION", ALREADY USED BY A LARGE PROPORTION OF THE POPULATION TO DUPE THE VULNERABLE AND MORE SINCERE. Beware of mechanism called Charm.
================
================
·
Senator McCain knew back in 2015 what Putin was intended to do in Ukraine but nobody listened to him.
===============

24th May 2023
Indeed. If you don't want to believe me or the Russian opposition or the Eastern European and other analysts and leaders who have been right about Putin's ambitions for years, at least believe Putin himself when he says his goal is to destroy Ukraine.
Quote Tweet

Mig Greengard
@chessninja
25th May 2023
No matter how many times Putin says his genocidal war on Ukraine never had anything to do with NATO, the Western appeasement crowd will keep telling him he's wrong. "well-documented—and perfectly comprehensible—objections that Russians have expressed toward NATO expansion".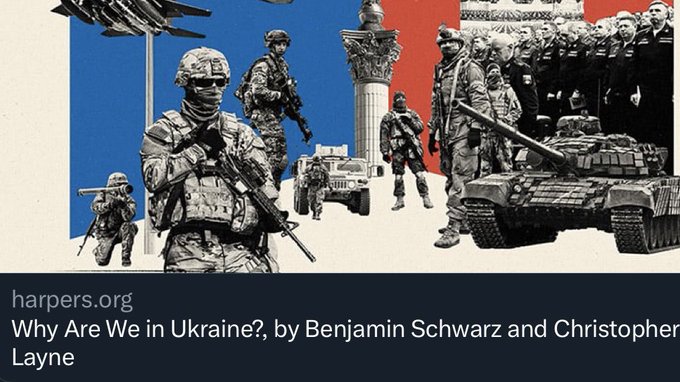 Today in Paris, we mark the birth of the Russian Democratic Club, a coalition of Russian anti-war democratic forces, spearheaded by
and
@gudkov_g We aim to provide real representation for the Russian people – something Putin's foreign ministry cannot claim to do. We… Show more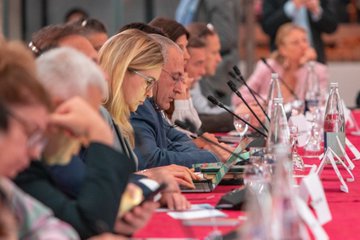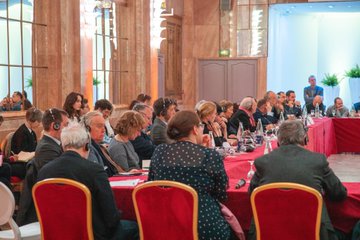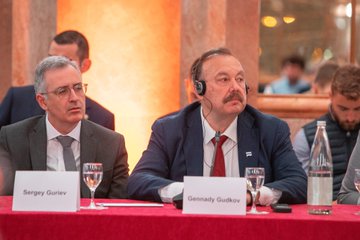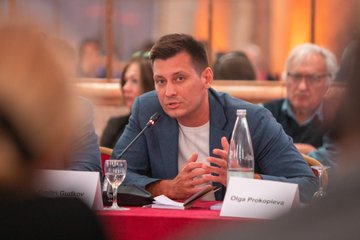 ==============

24th May 2023
ALL EYES ON -OCCUPIED CRIMEA Reconnaissance drones of the USA  & Great Britain  are flying over the Black Sea. -occupiers in Crimea: Ready for some liberation?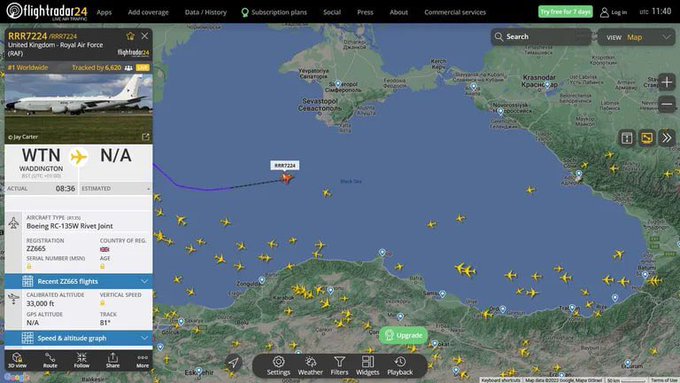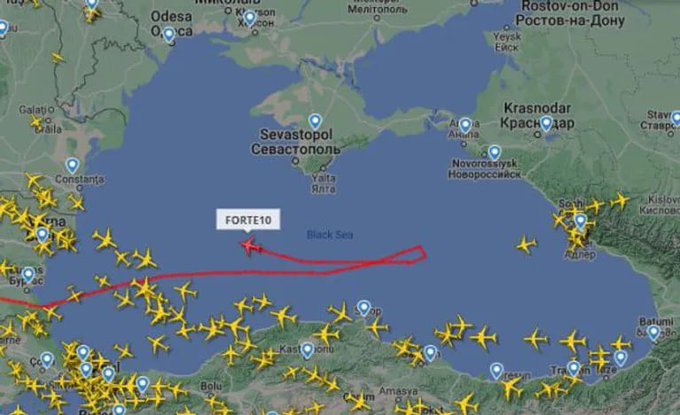 25th May 2023
Prigozhin, the leader of Russia's Wagner troops, announced that his units have started "relocating" from Bakhmut to rear positions. The handover of their positions to regular Russian troops is in the process: https://euromaidanpress.com/2023/05/25/head-of-russian-wagner-troops-prigozhin-said-his-units-started-relocating-from-bakhmut-to-the-rear/?swcfpc=1
"
=============

25th May 2023
Yevgeny Prigozhin told Russia's elites to retrieve their kids from foreign countries and send them to the frontlines. He says that only when the rich and powerful start burying their children like everyday folk, people will believe that all is fair.
===============
25th May 2023
Speaking from Bakhmut, Evgeny Prigozhin said in a new video that Wagner Group's forces will be fully withdrawn from the city by June 1 and that their positions will be taken over by Russian military units.
meduza.io Evgeny Prigozhin announces start of Wagner Group's withdrawal from Bakhmut — Meduza Evgeny Prigozhin's press service has published a new video in which the Wagner Group head announces the start of the paramilitary
==============
25th May 2023
"The counteroffensive has been going on for several days already," Zelensky advisor Mykhailo Podolyak said in a new interview. He also reiterated that Ukraine won't use ally-supplied weapons to strike Russia, only Russian-occupied territories like Crimea.
meduza.io Zelensky advisor says Ukraine's counteroffensive has already begun — Meduza Volodymyr Zelensky's communications advisor Mykhailo Podolyak said in a new interview with the Italian TV channel RAI that Ukrainian
===============
25th May 2023
Translation: Dmitry Peskov, the Kremlin's Press Secretary, has indicated their #Belarus puppet Lukashenko is not very well and Putin's terrified what would happen if he died. A free & democratic Belarus bordering a free & democratic #Ukraine, is Putin's worst nightmare.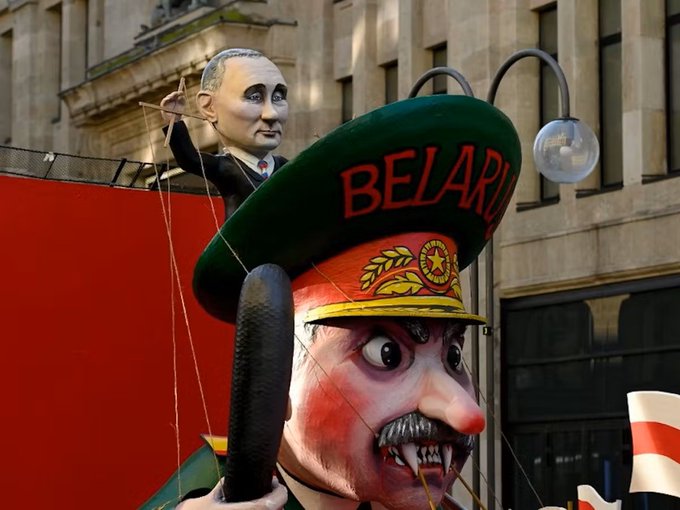 Quote Tweet

The New Voice of Ukraine
@NewVoiceUkraine
25th May 2023
Dmitry Peskov, the Kremlin's Press Secretary, has indicated that Russia would intervene militarily in Belarus if new protests were to arise and threaten Alexander Lukashenko's regime. https://english.nv.ua/nation/russia-
============
25th May 2023
"Russia is not passing nuclear weapons to Republic Belarus: control over them and decision to use them will still be carried out by Russia," Russian Defence Minister Shoigu clarified.
novayagazeta.eu Russian non-strategic nuclear weapons to be stationed in Belarus: documents signed in Minsk A meeting between Defence Ministers of Belarus and Russia, Viktar Khrenin and Sergey Shoigu, took place in Minsk; during the meeting
==============
A boy, a life lost. WHY?

KIU • Russian Officers killed in Ukraine
24th May 2023
He survived the Hostomel, but Bakhmut did not… Airborne Senior Lieutenant Аржанов Никита Сергеевич (Arzhanov Nikita Sergeevich), commander of the reconnaissance platoon, 31st Guards Air Assault Brigade, was killed in Bakhmut, Ukraine on 14 May '23.
https://vk.com/wall-106160452_497886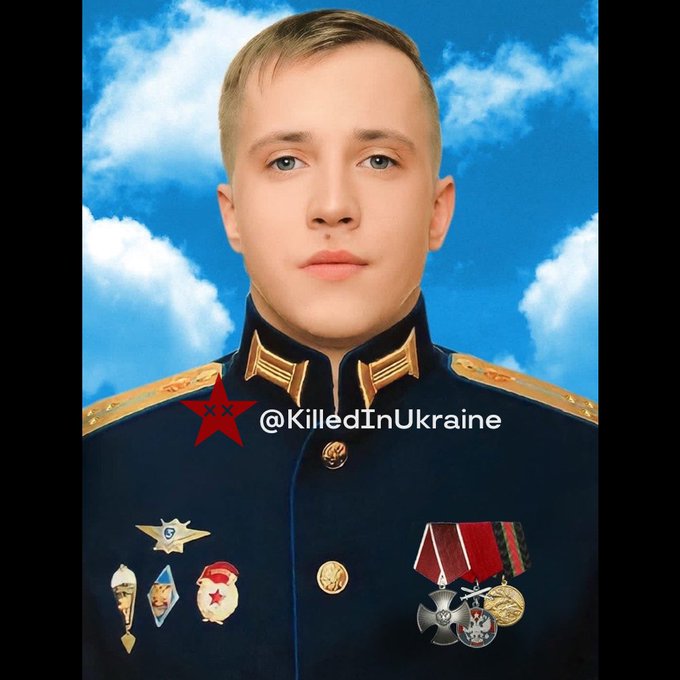 #Iran has announced the testing of a new ballistic missile, the Khorramshahr-4, which is allegedly capable of hitting targets at a distance of up to 2,000 kilometers and has a warhead of 1,500 kilograms. The launch of the missile was shown by state media.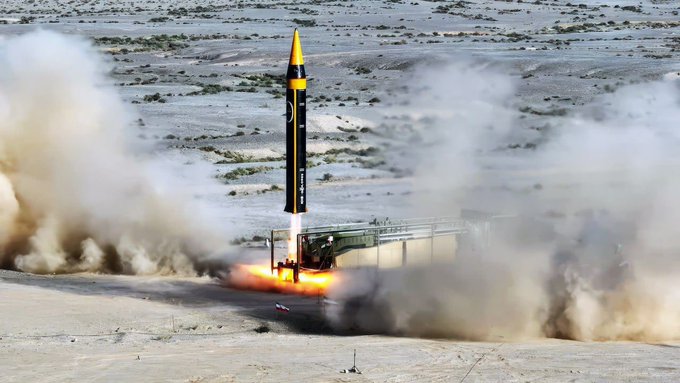 ==============
25th May 2023
Moscow will retain control over its non-strategic nuclear weapons stationed in neighboring ally Belarus.
themoscowtimes.com Russia and Belarus Sign Document on Tactical Nuclear Weapon Deployment The defense ministers of Russia and Belarus on Thursday signed a document on the deployment of Russian tactical nuclear weapons on
==============
25th May 2023
The expulsions come amid high tensions over allegations of Russian spying and Sweden's bid to join NATO.
Russia Shutters Swedish Consulate, Expels Diplomats
Russia will expel five Swedish diplomats in a tit-for-tat move, the Russian Foreign Ministry announced Thursday as tensions persisted over allegations of Russian spying and Stockholm's bid to join…
===========
25th May 2023
A #Ukrainian court delivered a verdict in the high-profile case of the murder of a child Four years ago, two policemen were drinking in the courtyard of a private house and decided to shoot at metal cans. As a result of the shooting, one of the bullets ricocheted into a… Show more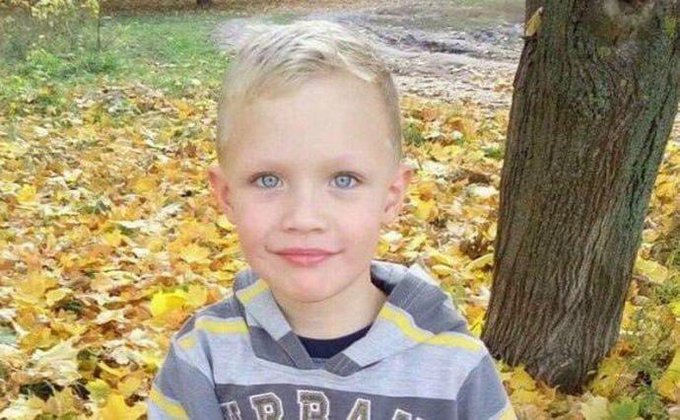 Ukrainian Community in Ireland Retweeted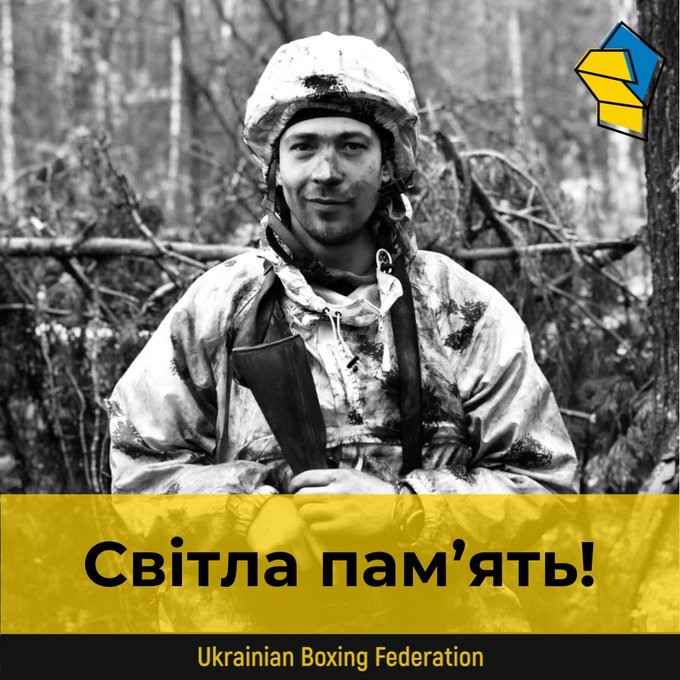 25th May 2023
Happy Africa Day! I wish every African family peace, love, and prosperity. Ukraine wants to have a better relationship with African nations and we are working tirelessly to achieve this goal. My full address on the occasion of Africa Day: https://bit.ly/3MTcecw
===============

First-ever visit to Addis Ababa, Ethiopia. Talks with Chairperson of the African Union Azali Assoumani and Chairperson of the AU Commission
. I reiterated Ukraine's determination to reinvigorate relations with African states based on mutual respect and benefits.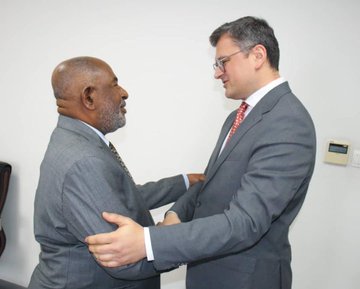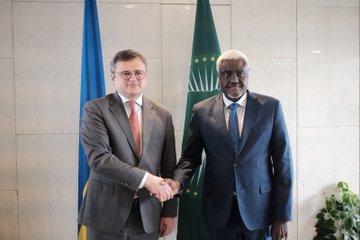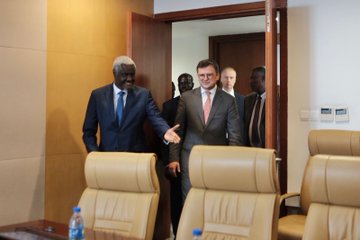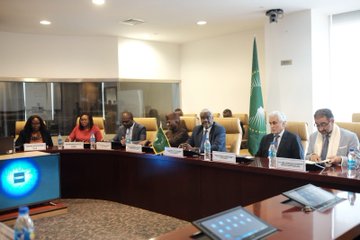 24th May 2023
Unlike putin, the correspondents of "The London Gazette" knew Ukraine very well at the beginning of the 18th century. In "The Last Letters from the Frontiers of Ukraine" published in the October 8-11, 1737 issue, the author mentions the Ukrainian cities of Kyiv, Chernihiv,… Show more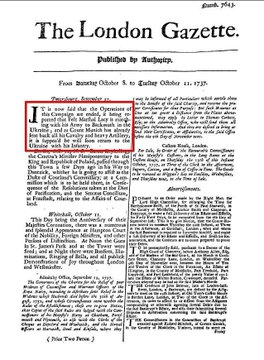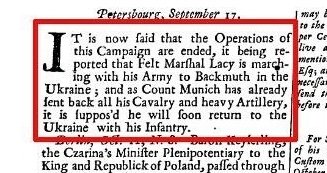 ================
Secretary of Defense Lloyd J. Austin III

24th May 2023
Yesterday, I spoke with my good friend &  counterpart
ahead of our next virtual Ukraine Defense Contact Group meeting which will focus on sustaining Ukraine's armored capabilities & bolstering air defense against Russia's brutal attacks.
defense.gov Readout of Secretary of Defense Lloyd J. Austin III's Call With Ukrain Secretary of Defense Lloyd J. Austin III spoke with Ukrainian Minister of Defense Oleksii Reznikov in advance of the virtual Ukraine Defense


25th May 2023
If confirmed, this means that another taboo has been broken. Slowly but steadily the West continues to go to ever greater lengths to support Ukraine with everything – and from everywhere – it requests
Quote Tweet

KyivPost
@KyivPost
After much resistance and a request from the US, #SouthKorea has begun to transfer hundreds of thousands of artillery shells to #Ukraine. The shipment is being made through the US, The Wall Street Journal reported.