To person who comments regularly to Fred.
We all want Peace. Imagine by John Lennon is one end of the spectrum for negotiation but sadly there are people in Russia who are beyond what we in Ireland can envisage. I introduce you to this man and the video "The Foreign Life of Russia's Leading Missile Maker." We need sanctions, we need tools. Churchill mentality of war is the only way forward to arrive at the peace table of negotiation sooner rather than later. It breaks my heart to see the anguish in the face of a neighbour from Ukraine. To facilitators of Russia's corruption for Putin elites, especially their children who prefer to live in Europe, LondonGRAD, or finance facilitation through countries who are tax havens or in the case of Ireland a big question ie IFSC.
=============

The Anti-Corruption Foundation
Meet Boris Obnosov, the head of the Russian Tactical Missiles Corporation (KTRV), Russia's major weapons manufacturer. The company specializes in the production of missiles, such as Kh-101 and Kh-22, both of which have been used throughout Russia's invasion of Ukraine. 1/8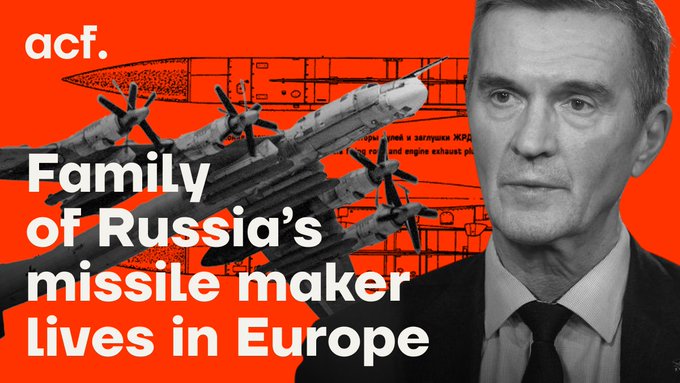 ==============

Along the sanctioned persons
OBNOSOV Boris
Viktorovich
Call on world governments to sanction this person for their support of Russia's war against Ukraine.
Share your message on social media:
Name in sanctions lists
ОБНОСОВ Борис Вікторович
ОБНОСОВ Борис Викторович
OBNOSOV Boris Viktorovich
* Date and place
of birth 26.01.1953 Moscow
Credentials General Director of Tactical Missiles Corporation JSC
* TIN
772807532804
Reason for imposing sanctions
Boris Viktorovich OBNOSOV is the Director General of Tactical Missiles Corporation JSC, a position he has held since 2003. Tactical Missiles Corporation JSC is a major Russian weapon manufacturer who specialise in missile production for the Armed Forces of the Russian Federation. There are therefore reasonable grounds to suspect he is a person who is a member of a Government of Russia affiliated entity that is carrying on business in a sector of strategic significance (defence).
Links
https://rupep.org/ru/person/20275
https://www.opensanctions.org/entities/NK-UVZawnzk9mdj3ACYZzdAEK/
https://ru.wikipedia.org/wiki/Обносов,_Борис_Викторович
=================
https://youtu.be/1FljkQBAdvU

===============

https://youtu.be/ZDd1z2OoYrQ

===============
Thirty-nine billionaires sanctioned by Western countries have regained a staggering $104 billion since last March, and are down merely 13% since the day before Vladimir Putin's invasion.
forbes.com Why Western Sanctions Failed To Truly Impact The Wealth Of Russia's Billionaire Oligarchs Thirty-nine billionaires sanctioned by Western countries have regained a staggering $104 billion since last March, and are down
============

Bill Browder – "37% of India's oil is now coming from Russia… they then refine that oil & then sell it back to us… so we need to think how to penalise India for effectively violating sanctioned… 40 oligarchs have been sanctioned, but there's 118 on the Forbes rich list.. "
===========
Inside The 150 Frozen Homes, Yachts And Jets Of Sanctioned Russian Oligarchs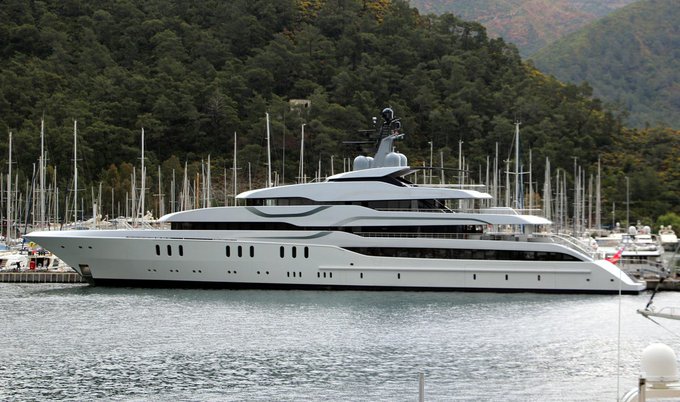 At the beginning of the war in Ukraine, sanctioned Russian oligarchs suffered the humiliation of having their private jets seized
telegraph.co.uk The 'ghost planes' secretly jetting Putin's oligarchs around the world Despite being hit by sanctions, Russian billionaires are still finding ways to fly

When Russia invaded Ukraine, the country's richest men became targets of unprecedented Western sanctions. With their glamorous yachts and glittering mansions out of reach, where are the Russian oligarchs now? Read our deep dive, in partnership
Putin's Oligarchs: A year in the sanctioned lives of Russia's richest men
When the Russian army crossed into Ukraine in February 2022, the luxury-soaked lives of Russia's richest men in an instant were turned
==========
Some 100 Cypriot #companies caught up in the UK and US sanctions fallout are back in business after restructuring their executive boards, removing sanctioned people for helping #Russian oligarchs https://financialmirror.com/2023/05/24/asset-freeze-on-100-companies-lifted/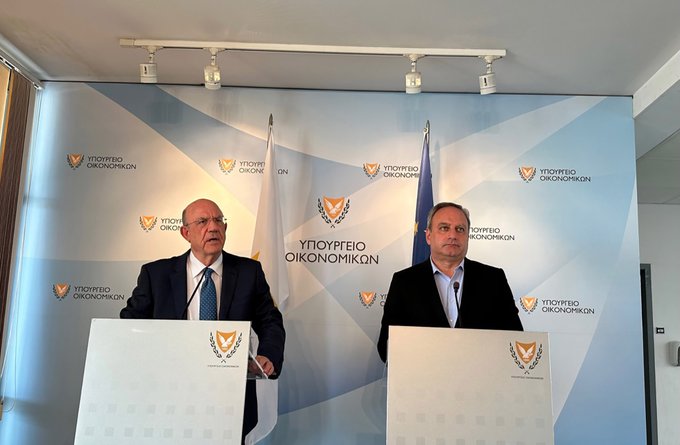 At a meeting in
today Dame
said annual cost of corruption to UK economy is £350 billion
said seized assets should enhance anti corruption capacity. Sanctioned oligarchs' assets should also be repurposed in https://anticorruption-responsibletax.org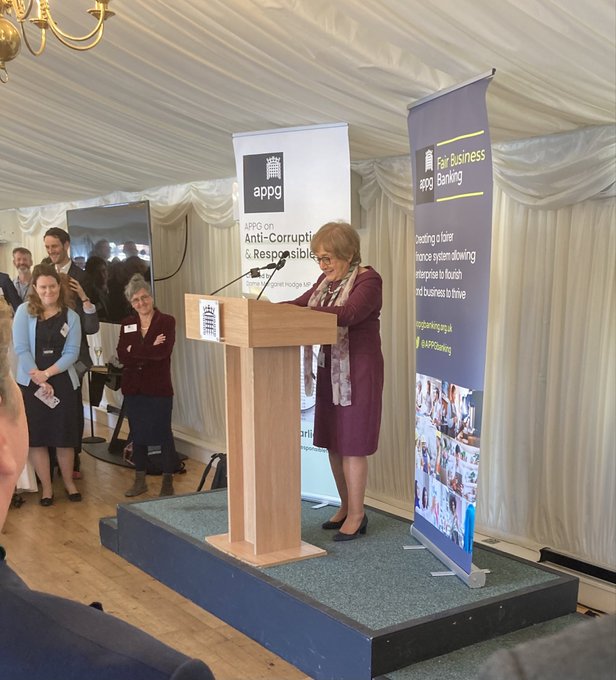 Joe Match Londongrad=Laundermat
https://theguardian.com/world/live/2023/may/19/russia-ukraine-war-live-zelenskiy-to-attend-g7-in-person-reports-say-as-leaders-prepare-new-sanctions
A large part of an ability to finance #RussianWarCrimes is income from gold obtained from #Sudan. Should UK San tion gold traders?
https://bloomberg.com/news/articles/2023-04-13/sudan-tames-russian-gold-smuggling-probe-that-showed-power-feud
theguardian.com Russia-Ukraine war: Zelenskiy welcomes 'historic' Biden decision to back fighter pilot training; US… Ukraine president on way to G7 summit in Japan; US measures aimed at firms involved in Russian energy production
26th May 2023
Russian Security Council's deputy head Dmitry Medvedev warns of a 'preemptive strike' if the West supplies Ukraine with nuclear weapons http://v.aa.com.tr/2906424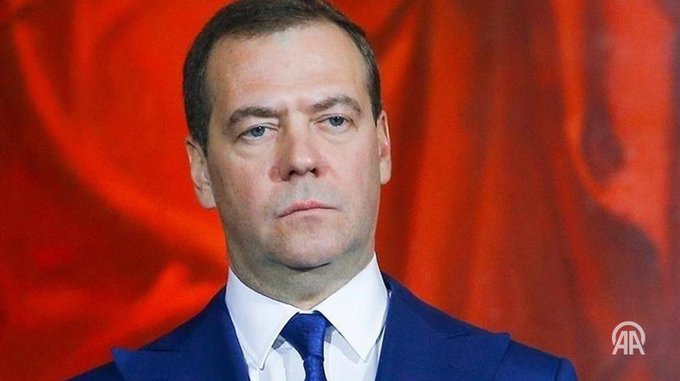 26th May 2023
"Listen! I'm not against using nukes. I just don't want to be on the receiving end of their response!"
Quote Tweet

Francis Scarr
@francis_scarr
·
5h
It got pretty heated on Solovyov's show last night The host tried to convince his cronies that nuking Europe was the only way of convincing the West to stop helping Ukraine. He insisted the US wouldn't respond but even regular panellist Andrei Sidorov thought he was deluded
=============

26th May 2023
"Merkel recalled that after annexing Crimea, Putin had told her that he wanted to destroy the EU. But she still forged ahead with the Nord Stream 2 pipeline, linking Germany directly to Siberia's natural gas fields, in the face of protests from the US"
Essay | Did Merkel Pave the Way for the War in Ukraine?
The former German chancellor is unapologetic as critics reexamine her deals with Putin and reluctance to punish his previous
==============
An oligarchy of private capital cannot be effectively checked even by a democratically organized political society because under existing conditions, private capitalists inevitably control, directly or indirectly, the main sources of information.
When economic power became concentrated in a few hands, then political power flowed to those possessors and away from the citizens, ultimately resulting in an oligarchy or tyranny.
Human rights can only be assured among a virtuous people. The general government . . . can never be in danger of degenerating into a monarchy, an oligarchy, an aristocracy, or any despotic or oppresive form so long as there is any virtue in the body of the people.