Jim Sheridan to co-direct 'Re-creation' about the unsolved murder of Sophie Toscan du Plantier (exclusive)
BY REBECCA LEFFLER16 MAY 2023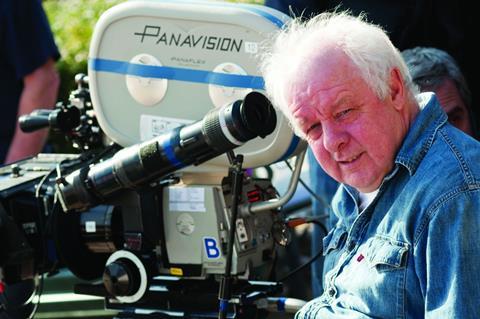 SOURCE: KOBAL COLLECTION
JIM SHERIDAN
Irish co writer-directos Jim Sheridan and David Merriman have started production on hybrid docu-drama Re-creation about the unsolved murder of French producer Sophie Toscan du Plantier in Ireland in 1996.
Tina O'Reilly of Ireland's Hell's Kitchen and Fabrizio Maltese of Luxembourg's Joli Rideau Media are producing the project that takes a deep dive into the 1996 murder case from a fresh angle blending a true crime story with an auteur approach, according to the filmmakers.
The documentary segments of Re-creation will be shot starting this summer in Ireland, France and US and blended with dramatic scenes shot on a sound stage in Luxembourg. The film is supported by Screen Ireland, Film Fund Luxembourg and Eurimages and set for a 2024 theatrical release.
Toscan du Plantier, who formed a dynamic duo with her then husband Daniel Toscan du Plantier, was murdered during a trip to their Irish holiday home. A local man was accused but never prosecuted and has denied the allegations.
Sheridan will use fiction to question the truth of the case, acting as protagonist in front of the camera with a dramatic recreation of Toscan du Plantier.
"Call it obsession. Call it anger. Call it justice. Call it what you want. I am still on a quest for Sophie," Sheridan said of his motivation for the film.
Sheridan has been nominated for six Oscars and his credits include My Left Foot (1989), The Field (1990), and In the Name of the Father (1993), and plus The Boxer (1997), In America (2003), and Brothers (2009).
Merriman directed the award-winning documentary The State Of Being Human in 2014 and the documentary concert film Rock Against Homelessness for Virgin Media in 2020.