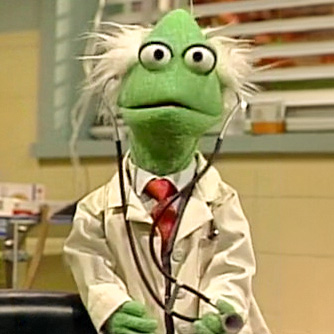 Donnelly draws furious reaction over Covid jab proposal for 18- to 30-year-olds
Senior politicians enraged over health minister's suggestion that people aged 18-30 may be vaccinated earlier
Health Minister Stephen Donnelly. Photo: Gareth Chaney.
April 19 2021 02:30 AM
---
Health Minister Stephen Donnelly has been accused of "dangerous kite-flying on the sensitive issue of Covid-19 vaccination".
A suggestion by the minister on Saturday that there may be moves to vaccinate people aged 18-30 earlier, to prevent the virus spreading, drew a furious reaction with many people contacting their local Fine Gael and Fianna Fáil politicians in protest.
The Government moved over the weekend to scotch prospects of any further changes to an age-based vaccine roll-out which was only announced a fortnight ago.
Mr Donnelly said he was merely asking about something which had been mooted by health experts some time ago, suggesting that vaccinating younger people earlier reduced the risk of the virus spreading.
Senior politicians in both the minister's own Fianna Fáil party and in Fine Gael were privately enraged that the suggestion was allowed "float out there" on Saturday morning.
It caused anger among older citizens and again stoked the ire of gardaí and teachers already protesting at changes to the vaccine roll-out based on age and vulnerability as unveiled before Easter.
"We already had every guard and teacher in my constituency up in arms. Now we have people in the 30-60 age bracket asking about talk of new changes which would inevitably mean further doubt about when – if ever – they would get the jab," one Fianna Fáil TD said.
Read More
A Fine Gael TD said his phones "were hopping" on Saturday morning when the news first broke. "The vaccine, and who gets it, are now the most sensitive issue facing us. We understood that there would be no more 'communication by leak' and no more 'kite-flying'," he said.
"But this was the biggest piece of kite-flying and it was very damaging," the TD added.
One Fianna Fáil TD ruefully noted that his party gets about 6pc support in the 18-30 age group. "Talk about squandering what residual loyal support we have had. This is extremely frustrating," he said.
Mr Donnelly moved to draw a line under the controversy yesterday by clarifying that people under the age of 30 will not be vaccinated before people aged 30-50.
Mr Donnelly said he was aware that "the original National Immunisation Advisory Committee (NIAC) prioritisation included this option for younger people, because we do see more transmission amongst younger people, and what the original NIAC strategy had said was if the data on transmissibility in regard to the vaccines was strong enough, then this was something that should be considered".
"So earlier in the week, I put the question to the deputy CMO [Dr Ronan Glynn] to say 'Is the data there', and he came back and said 'no it isn't'."
He said the deputy CMO was of the opinion the data on transmissibility is still emerging. Mr Donnelly told RTÉ's This Week programme that he did not tell his Government colleagues or the HSE because "there was no plan and there was no proposal".
"All I was doing was asking a question. I think it would be perfectly normal for the deputy CMO, and myself and the taskforce to be probing these things on an ongoing basis, which we do."
He denied there was any confusion over how the programme would proceed. "I think it is very clear, we are moving on age cohorts, that's the science."
Fred has a little gra for Stephen Donnelly and we all know he is under attack from all quarters. It must be tempting sometimes to throw out a "spratt to see if you can catch a salmon". I have a question. Could it be possible that I may have heard this point mooted in the media by some of our newly worshipped public health doctors and scientists that Ireland may have a problem achieving the necessary herd immunity? Why? Apparently it is to do with the fact that Ireland has a large young population and if they opt for "Vaccine Hesitancy" and let's face it, as time rolls on, this becomes possible, then we could have an issue and that may give some credence to Stephen Donnelly's throw away remark about the 18-30 cohort of people. We only have to look to the marketing techniques to persuade the young people in Israel: Vaccinators went out to the pubs and offered a "Shot for a Shot". You get the vaccine and then you are rewarded with a shot of alcohol. C