Remember. It's not just Putin. The Russian people also have blood on their hands – blood that will never wash off. #Ukraine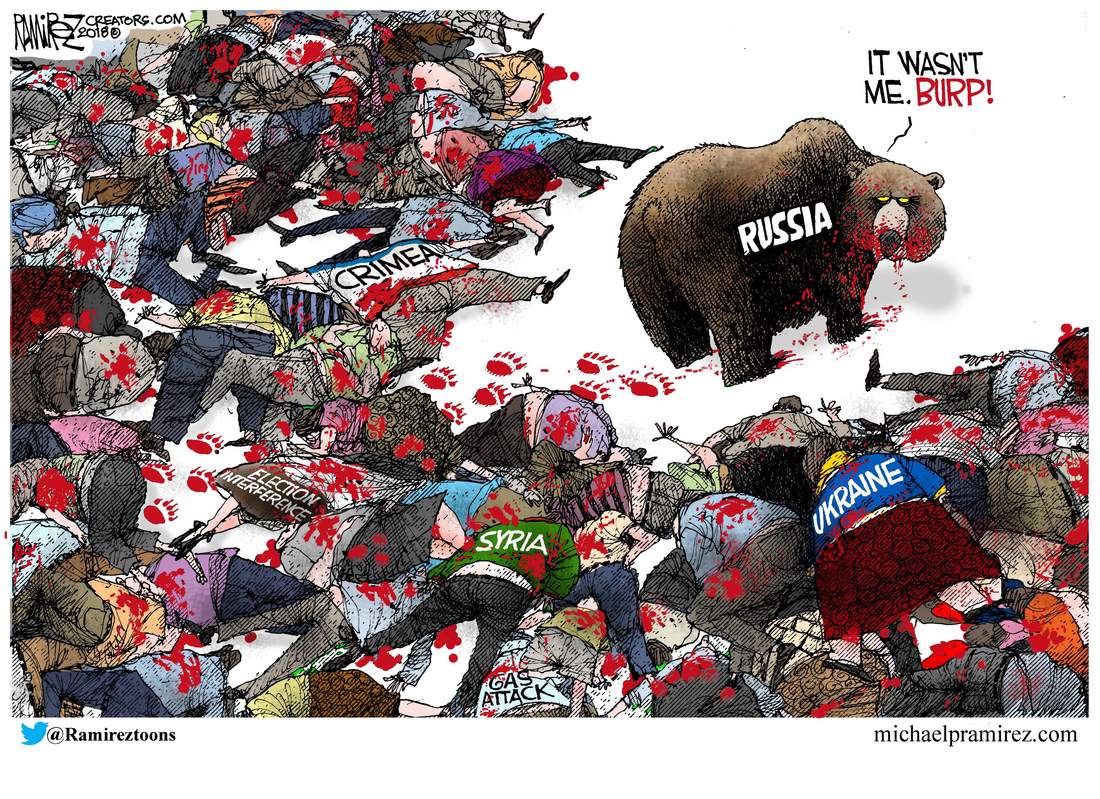 ================
photographers
are at it again, capturing incredible moments of Russia's destruction. First photo, by Mstyslav, shows Zhenya running from a fire in a wheat field started by Russian artillery. Second photo, by Zhenya, shows the intensity of the blaze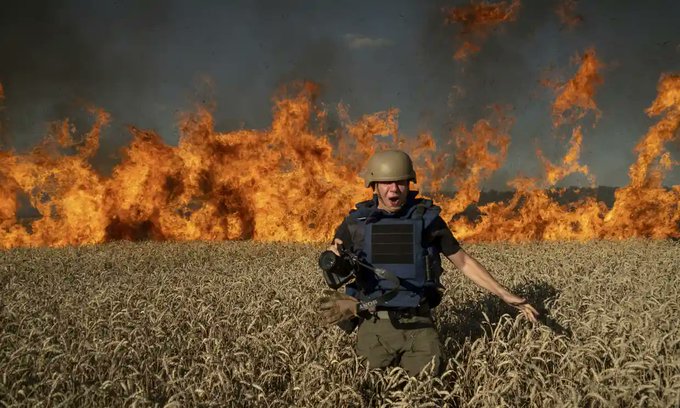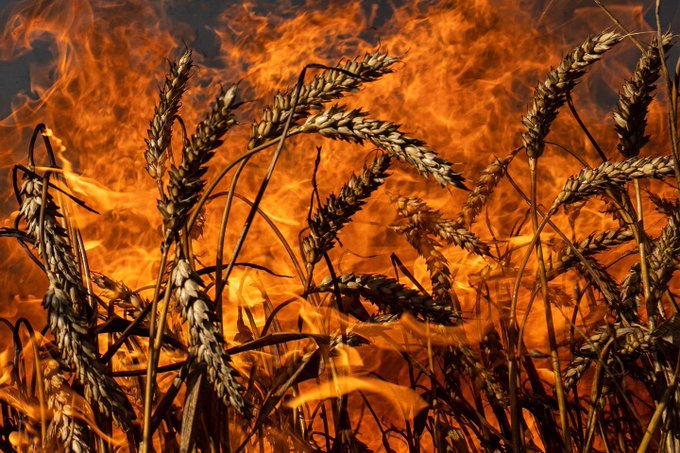 ===============
Two 17 years old twin brothers from Mokhnatyn in Chernihiv region – born together, killed by Russians together. Kids, who were just walking in the village… #StopRussia #StandWithUkraine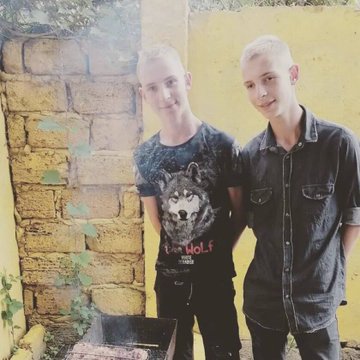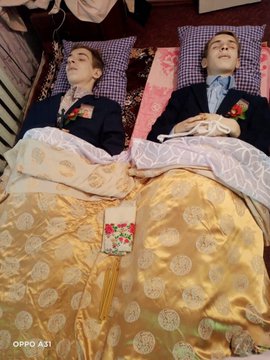 ================
30th July 2022
"Evening Standard" yesterday. #Wagner #StopRussianAggression #StopRussiaNOW #StandWithUkraine
===============

Ukraine government organization
This is not #Banksy This is the Ukrainian spirit of resistance… Art by Yura Shapoval.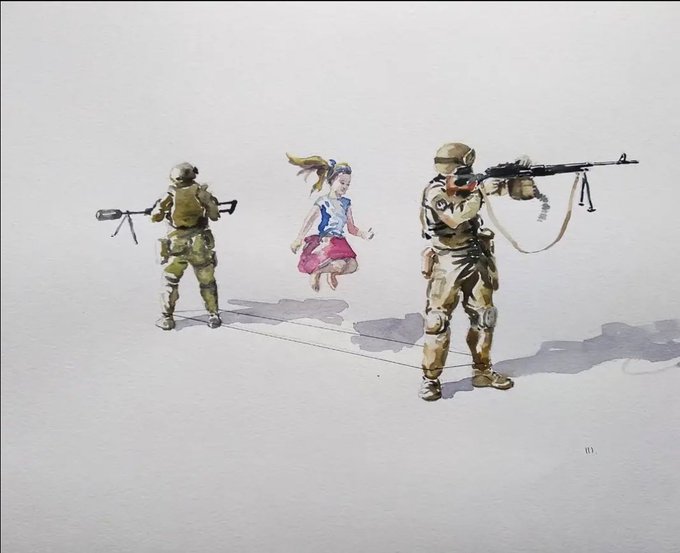 Important thread: why it is obvious that Russia staged the mass murder of Ukrainian POWs in Olenivka
Olenivka POW massacre thread :
1) it wasn't a GMLRS rocket

2) it was a thermobaric weapon

3) russia staged it and did so (as usual) incompetently

Firstly: keeping POWs so close to the front violates Article 19 of the Third Geneva Convention making it a war crime. 1/n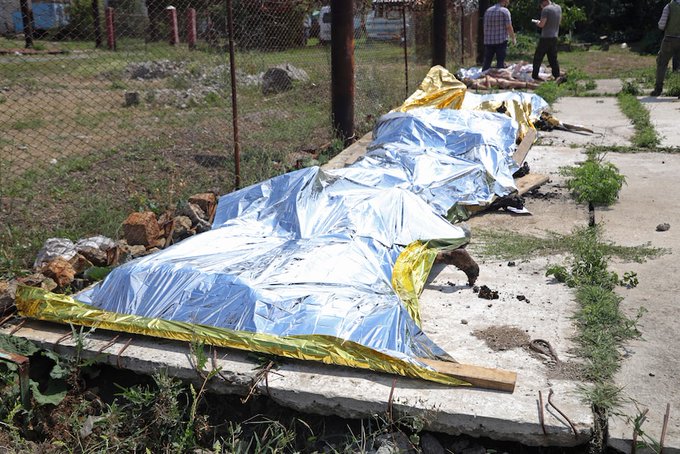 Business Ukraine mag Retweeted

Read this when they tell you Russia must not be isolated. There is no difference between Russian diplomats calling for execution of Ukrainian prisoners of war and Russian troops doing it in Olenivka. They are all ACCOMPLICES in these war crimes and must be held accountable.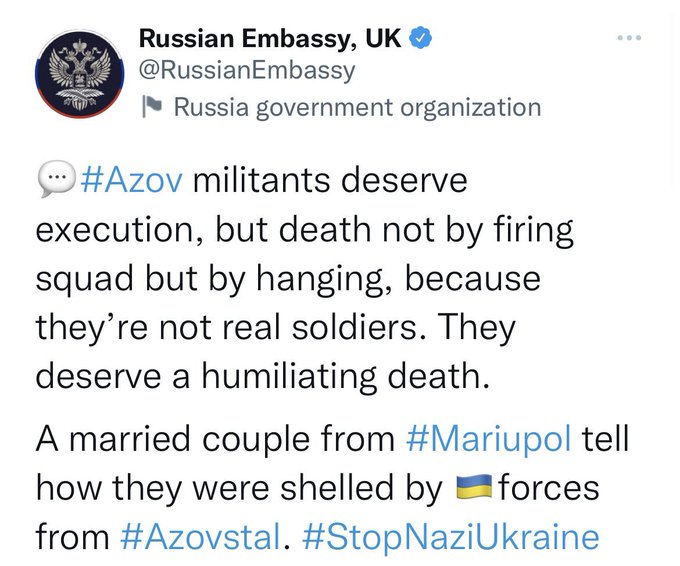 Business Ukraine mag Retweeted
The videos from Olenivka, distributed by Russia, show fire damage that is not consistent with the sort of damage a HIMARS strike would likely cause, according to
Russians lie.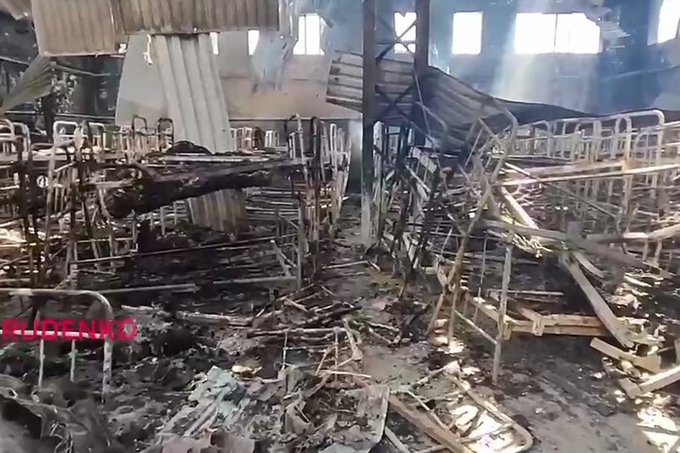 Important thread: why it is obvious that Russia staged the mass murder of Ukrainian POWs in Olenivka
Just about everything these days passes thru Dnipro: Western arms rushed to the front, military reinforcements, humanitarian aid, and more. Dnipro Mayor Borys Filatov is key to making sure it all goes smoothly. I dropped in on him en route to the Donbas. https://politico.com/news/2022/07/29/dnipros-mayor-uk
Business Ukraine mag Retweeted