LATEST |
Anti-immigration protesters block Luas line as demo takes place at Dublin Garda Station
The demonstration is taking place outside Store Street Garda Station in Mountjoy, Dublin 1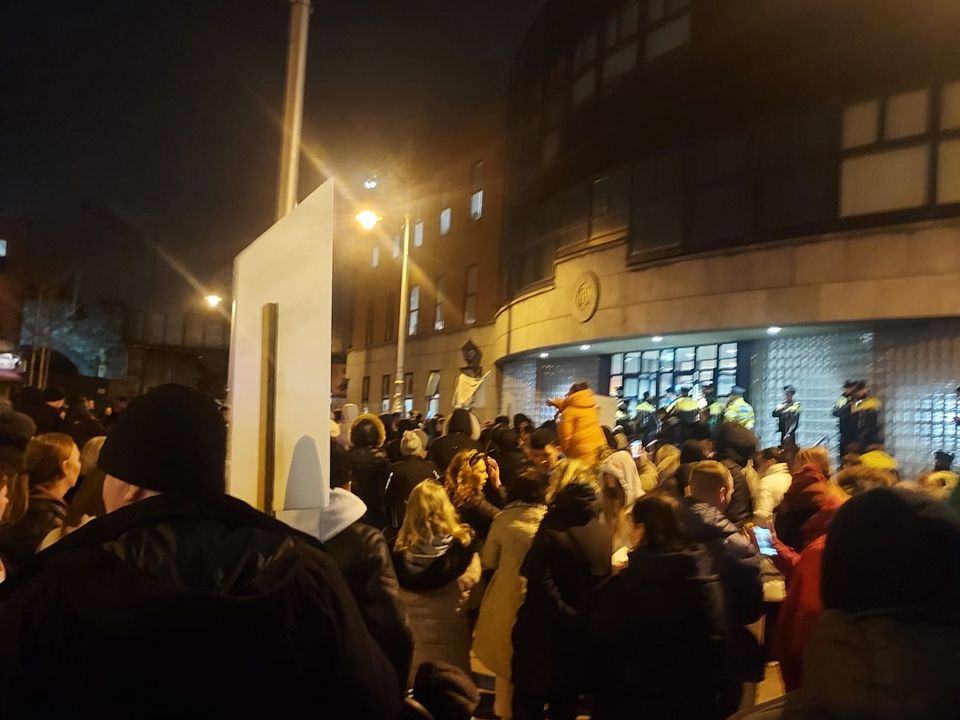 Neasa CumiskeySunday World
Today at 19:45
An anti-immigration protest in Dublin city centre has blocked off part of the Luas line this evening.
The demonstration is taking place outside Store Street Garda Station in Mountjoy, Dublin 1.
Hundreds of protestors are congregating outside the station with signs and are causing delays to the Luas Red Line service at Store Street and Busáras.
Gardaí are present at the scene.
It comes as hundreds of people are expected at an anti-asylum seeker protest due to be held in Finglas tonight.
Gardaí say they "are aware of a number of ongoing demonstrations held across Dublin.
"Local policing arrangements have been put in place to ensure the safety of those present and minimal disruption to other members of the public."