weedy silly |
Dublin women caught with over €65k of cannabis in car and apartment are jailed
Gda Redmond said two large vacuum packed bags containing €39,680 worth of cannabis herb was found in the car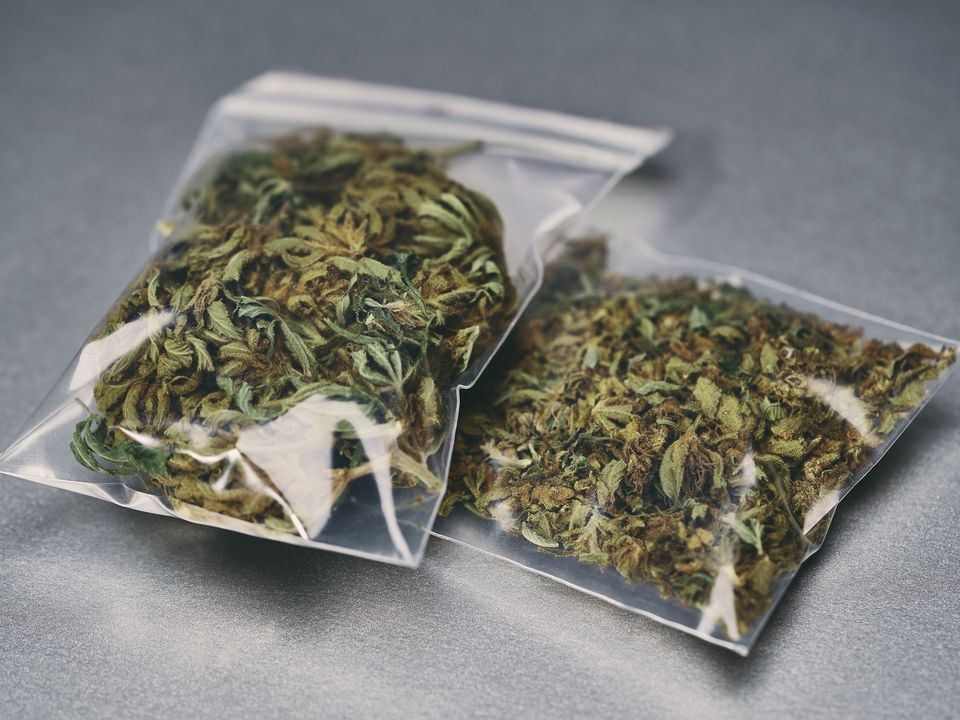 Today at 20:33
Two women have been jailed after they were caught with cannabis totalling just over €65,000 in their car and their apartment.
Holly McNevin (28) of Walkinstown Park, Walkinstown, Dublin 12 and Sarah Redmond (27) of Whitehall Square, Perrystown, also Dublin 12, each pleaded guilty at Dublin Circuit Criminal Court to having drugs in their possession for sale or supply on September 20, 2021.
Garda Daniel Redmond told David Staunton BL, prosecuting, that gardaí stopped a Fiat Brava just after 2pm that afternoon on the Drimnagh Road in Dublin. Officers immediately noticed a strong smell of cannabis coming from the vehicle.
McNevin was the driver and Redmond was the front seat passenger. Gda Redmond said two large vacuum packed bags containing €39,680 worth of cannabis herb was found in the car, while €14,390 in cash was found concealed around the driver's area.
McNevin immediately made admissions and said she had collected "green" – referring to the drugs- and admitted that the cash seized was "going with the weed".
A follow up search of various properties connected to the women led to the discovery of a similar vacuum-packed bag of cannabis, worth just under €20,000, in Redmond's apartment along with 10 bars of cannabis resin – worth an estimated €5,710.
McNevin took responsibility for the drugs found in the car but said she knew nothing about the drugs found in Redmond's apartment. While Redmond ultimately took responsibility for the drugs found in her home, she said she couldn't give gardaí further information as she was in fear for the safety of herself, her son and her home
McNevin has two previous convictions for road traffic offences, while Redmond has no convictions.
Gda Redmond agreed with Seamus Clarke SC, defending McNevin, that she was extremely nervous when gardaí stopped the car and she fully co-operated with the investigation.
She told gardaí that her brother owed a debt that he and she had collectively ran up because of their use of drugs. She said she had agreed to get involved so that nothing would happen her brother.
Mr Clarke said his client got involved in the drug world through a former boyfriend. She had no job at the time but she has since attended for residential treatment and has been working since November 2021.
Counsel said a probation report before the court put his client at a low risk of re-offending, she has not come to garda attention since her arrest and she has strong family support.
Gda Redmond agreed with Dominic McGinn SC, defending Redmond, that his client had been in fear at the time but he confirmed that although Redmond, may not have been the owner of the drugs, she was allowing her home to be used to store drugs. He accepted that she said she had a long-standing cannabis addiction which she has since addressed.
Redmond has a five-year-old son and is expecting another baby in July. She also had not come to garda attention since her arrest and has strong family support.
Mr McGinn told the court that his client sees her arrest as "a positive influence" as it came at a time when her life was spiralling out of her control "and it made her re-address matters".
Judge Martin Nolan said McNevin was transporting the drugs, while Redmond was allowing her apartment to be used to store drugs.
He accepted that both women were on the lower level of drug dealing enterprise but said they are "essential cogs". "They committed misjudgements to involve themselves and they are no doubt both very sorry and unlikely to re-offend," Judge Nolan said.
He acknowledged that they both had successfully dealt with their addictions but added "I am afraid both must go to prison" before he jailed them for two years.